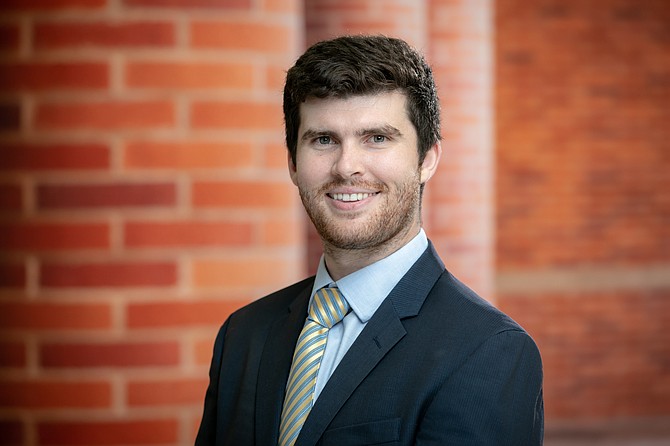 Jackson Foster, 29
Company: Edily
Title: Founder and Chief Executive
Business: Education technology
Location: San Francisco
Employees: 3
What led you to start this business?
I had been thinking a lot about this concept of my high school teachers as personal heroes to me, and how many of my peers had similar experiences. We value these educators so much and yet often don't recognize or pay them proportionally, while on social media, influencers are making a living off their followings. I've been thinking about how to enable these inspirational "educational influencers" ever since.
Are there advantages and disadvantages to starting a business in your 20s?
I remember being interested in starting a business right after undergrad but not being sure where to start. Now I know how to break down problems. The downside is probably mostly about the size of your network in your 20s. It's just naturally going to be a little smaller.
How has the pandemic affected your business and how have you adjusted?
We are a business that was founded during the pandemic. As an education technology startup that has a "TikTok for education" value proposition, the importance of technology in education has never been clearer. We've asked a number of teachers what the hardest part of teaching during the pandemic has been, and every single one of them has said "engagement." I think the pandemic set the stage for us at Edily in a way and believe that the engagement problem will still need a solution for teens who are always on their phones even as schools move to in-person again.
Does social responsibility play a role in your business?
Social responsibility is a huge part of what we aim to do with Edily. We believe that one piece of our duty as a company is to help the most awesome educators out there expand their sphere of influence so that they can have an impact on more students' lives. We believe that they should get paid for that, too.
Do you feel that your business is particularly tailored to the Los Angeles market?
Many of the creatives that call L.A. home would be fantastically engaging for students. The fact that Edily will be structured but modular means that if an influencer who cares about education wants to collaborate with an educator to create a lesson … it would take minutes rather than days or even weeks.
What other opportunities do you see for the business?
We think that many of the movie studios out there could facilitate learning with their IP and character. Think about how fun learning physics from "Rick and Morty" or biology in the context of "Jurassic Park" might be.
For reprint and licensing requests for this article, CLICK HERE.