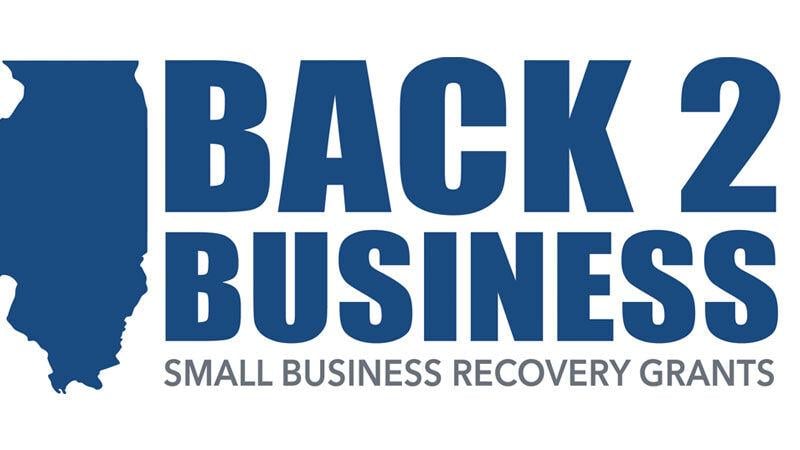 (WSIL) — Governor JB Pritzker and the Illinois Department of Commerce and Economic Opportunity (DCEO) announced the first grants have been awarded through the Back to Business (B2B) recovery program.
To help businesses facing acute operational impacts due to COVID-19, 521 grants totaling more than $24 million have been provided to small businesses in 146 cities across the state.
In our region those businesses include:
JACKSON COUNTY

CHALKY'S, LLC
SPORTS BLAST LLC
UPPER CUTS BARBER SHOP
WILDLIFE MATERIALS INC

RANDOLPH COUNTY

WINTER PRAIRIE INC.
RITA SICKMEYER, EZ TRAVEL

WILLIAMSON COUNTY
Click here for a full list of grantees.
"I am excited to announce the first $24 million in Back to Business grants – just the beginning of our efforts to distribute over $250 million to small business owners across the state," said Governor JB Pritzker. "This first wave of B2B funds will help over 500 of our state's entrepreneurs rehire staff and cover operating costs – without owing a single cent back. And as Illinois rebuilds and recovers, we will continue to step up for our small businesses. They deserve to breathe easier and dream bigger – it's our mission to deliver the funds and resources they need to do so."
The first wave of funds announced today has reached businesses that are most in need of support due to the pandemic. The breakdown of the grants made thus far includes:
81 percent of funds provided for businesses which applied to the Business Interruption Grant (BIG) program, but did not receive funding
71 percent to businesses in disproportionately impacted areas (DIAs), or low-income zip codes that experienced high rates of COVID-19
66 percent to hard-hit industries, including restaurants and taverns, hotels, arts organizations, and salons
Funds have primarily gone to the smallest businesses

54 percent going to businesses with revenue under $500,000 in 2019
74 percent going to businesses with revenue under $1 million
Of the B2B funds deployed thus far, more than half have gone to minority-owned businesses. This includes 17 percent of grants made to Black owned businesses, 12 percent to Latinx owned businesses, 21 percent to Asian American or Pacific Islander (AAPI) owned businesses, and 1.2 percent to multiracial and/or Native American owned businesses. On average, recipients of B2B grants experienced revenue declines of 39 percent last year.
To help restore operational losses incurred during the pandemic, the B2B program will provide grants ranging in size from $5,000 to $150,000, commensurate with losses experienced. The administration will continue to accept applications for B2B grants through October 13, 2021.
Businesses with revenues of $5 million or less as well as those who did not receive an award during the BIG program also receive preference during the review period, with $25 million set aside for businesses which applied but did not receive funding through that program. Additionally, businesses located within DIAs, are being prioritized, with more than $100 million in funds set aside for these zip codes.
For more information on the B2B program, or for assistance with the application, please visit DCEO's website.