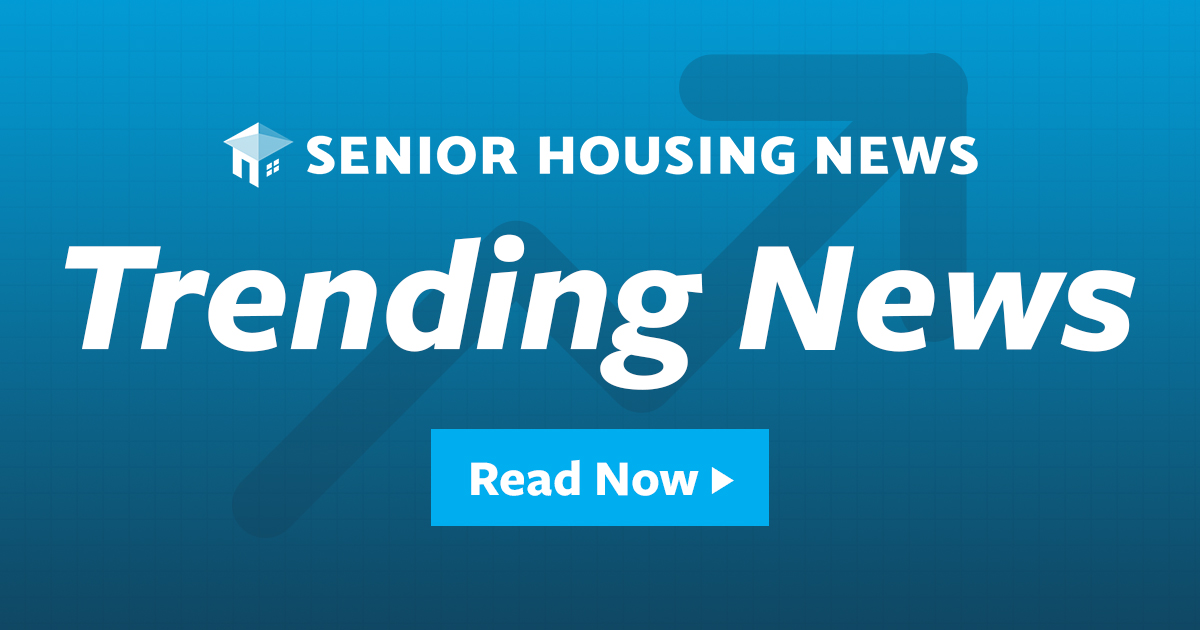 When the Covid-19 pandemic struck the United States last year, senior living providers across the country began to rely on technology to accomplish everything from connecting residents with loved ones to facilitating virtual tours and telehealth.
But not every provider was able to pivot smoothly to more tech-enabled operations, after years of chronic underinvestment in this area.
"A lot of groups are suffering," Nick Patel, president at ThriveWell Tech, told Senior Housing News.
ThriveWell is an information technology outsourcing and consulting company launched earlier this month by Frederick, Maryland-based Asbury Communities, which operates eight continuing care retirement communities (CCRCs) in Maryland, Pennsylvania and Tennessee.
The launch of ThriveWell was years in the making, and builds on Asbury's larger strategy to be an industry leader in technology. As ThriveWell begins to work with other senior living providers, they can visit Asbury communities to "see and touch and feel" how a tech-forward community operates, Asbury CEO Doug Leidig told SHN.
"We're our own living lab," he said.
A tech evolution
The roots of ThriveWell, and Asbury's commitment to tech, can be traced back decades. In the 1980s, Asbury began working with an IT consulting group that eventually became a subsidiary of the nonprofit. That consulting arm primarily assisted senior living providers on electronic medical record (EMR) implementation, but that began to change after Leidig became Asbury's CEO in 2015.
"A lot of people were changing or evolving, so we started strategic planning around what does IT become next?" he said.
Through that strategic planning, the future came into focus around data, automation, integration and innovation. Patel came on board in 2018 to take the tech subsidiary to the next stage, while Asbury undertook a sweeping initiative to upgrade technology at its campuses.
Popular Reports
Advertisement
Part of that effort involved making sure every campus was fully enabled with WiFi. To achieve that, Asbury deployed roughly 4,000 WiFi access points.
"It's complex and time-consuming," Patel said. "We think wireless is without wires, but there are literally hundreds of miles of wires."
Another key objective for Asbury was to use tech more effectively to support data-driven operations.
"We all use so many systems in a CCRC, having those all integrate and talk to each other is not easy to do," Leidig said. "If you really want to create a data-driven organization, you have to create that data warehouse, and that's not an easy process. We spent months if not years creating that data lake in order to be able to integrate these systems."
Having this infrastructure in place has allowed Asbury to lean in on tech innovation. That became particularly apparent during the pandemic, when the provider was able to rapidly implement tools such as automated temperature screening with facial recognition. And, Asbury is working with Harvard University on a National Institute of Aging-funding project, to determine whether bio-sensing devices that passively collect resident information can lead to early detection of infections.
Launching ThriveWell
After joining Asbury, Patel says he spent about two years learning about senior living, in order to better understand the needs of providers. He also made key hires, in the interest of creating a new offering for the market.
That offering is ThriveWell's managed service provider (MSP) 2.0 model. This is "a cloud-enabled platform that incorporates advanced automation tools and other efficient resources" in order to help senior living providers lower costs, improve return on investment, and future-proof their business, according to the press release announcing ThriveWell's launch.
ThriveWell clients can choose among six customizable service packages. A common starting point is serving as a virtual chief information officer (CIO), which too often is a "missing seat" in senior living, Patel said.
"We take a look at their current state of tech, and then, the bulk of our work is mobilizing and getting correct integrations and end user experiences," he said. "Often it's quite a complex ecosystem to navigate. And we act as the impartial filter for the organization to look at what's out there in the marketplace for off-the-shelf technology, and strategically bring in what's relevant to your group."
To accomplish this, however, often demands managing expectations and changing the overall approach to technology that some providers hold. For example, underinvestment in IT is common in the industry.
Across health care providers of all types, tech spending averages around 5% to 7% of revenue, Patel said. In senior living, too often that investment is under 2%.
"It needs to trend more toward 3%, 4%, 5% really to have a modern offering," he said.
And providers also have to grasp the amount of time and work that goes into creating a modern offering.
"People really don't understand what it takes when they say they want innovation," Leidig said.
He speaks from experience, saying that he also needed to be educated about what had to happen to elevate Asbury's technology backbone.
"That will frustrate people, because they want it tomorrow, as we all do," Leidig said.
But, ThriveWell might be launching at an opportune moment. Prior to Covid-19, "the industry wasn't digitally awake," Leidig observed. Now, the industry is awake, and providers understand the importance of having a robust technology strategy, and have no choice but to put in the necessary time, money and manpower.
And for Asbury, Covid-19 also highlighted the importance of having diverse revenue streams, so as not to be too dependent on senior living occupancy. ThriveWell helps with the organization's diversification, and also supports the philosophy of "co-opetition" — particularly among non-profits — that Leidig espouses.
That is, senior living providers can and should find ways to work together for their mutual benefit and to elevate the industry, because not every organization can be expert in every area related to aging services.
"In the past, people tried to do it all on their own," Leidig said. "We took a little different twist."