Aiken business owners gathered at Western Carolina State Fairgrounds Thursday for the Business, Banter & Brews event, the business-to-business, member-only trade show hosted by the Aiken Chamber of Commerce.
The annual trade show allows members to promote their goods and services and develop connections with other local businesses. Attendees also enjoyed catered wings from Wild Wing Café and complimentary beverages from MAU Workforce Solutions.
Tri-Development Center's Busy Bakers, a nonprofit organization providing opportunities for individuals with autism, head and spinal cord injuries and intellectual disabilities to make baked goods, said they came to the event to branch out.
Samantha Kimmel said Tri-Development Center would like to bring Busy Bakers to local stores, but everything slowed down when the pandemic hit.
"The bakery closed down for almost a year and we are slowly bringing our individuals back in," Kimmel said.
Even though they are still shorthanded, Kimmel said their bakers are anxious to get back to work.
"They want to work, they're so excited," she said. "They were so depressed – they don't do well with change, so they are definitely on the ball coming back and they're ready and excited to see their friends."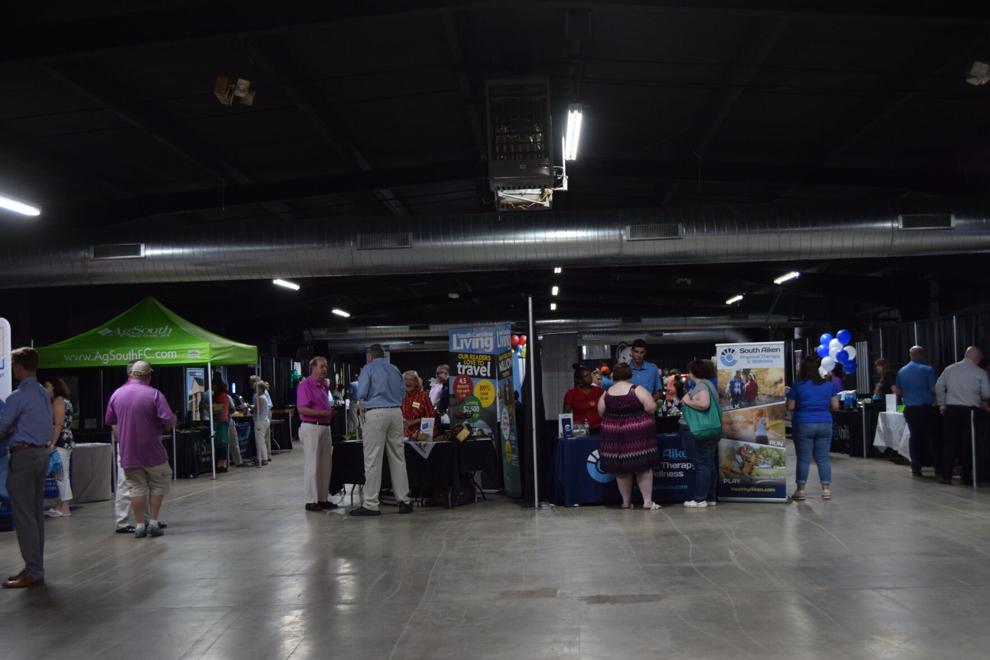 Another business impacted by the pandemic, the Augusta Regional Airport, came to the event to get the word out about their post-pandemic offerings.
"Now that all of the markets are starting to open up, the airlines are seeing a big rebound. We're seeing extra seats come into the market," said Diane Johnston, Director of Marketing and Business Development for Augusta Regional Airport and board member for the Aiken Chamber.
She added that Aiken is a very important market for the airport. "Probably 25-30% of our passengers come out of Aiken, so it is very important to us to get the word out that we're there," Johnston said.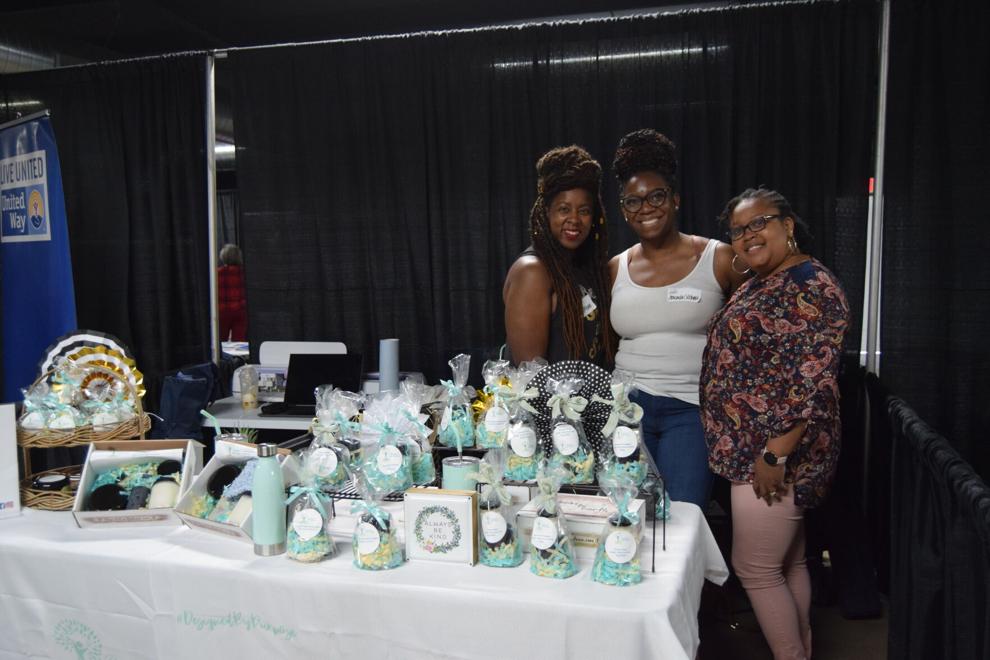 Designed By Purpose Counseling and Consulting, another nonprofit organization, was looking for local businesses to partner with at the event.
The organization, local to Aiken and Augusta, partners with local small businesses to make and sell items to fund their services.
They offer counseling services, consulting services, life coaching and have a mental wellness program.
Amanda Gilchrist, owner of Designed By Purpose, said she wants to create more community partnerships and more camaraderie.
"We wanted to share some of the good things that we're doing and we're getting out to events like this to make sure that everybody knows that we're still here to support them," Gilchrist said.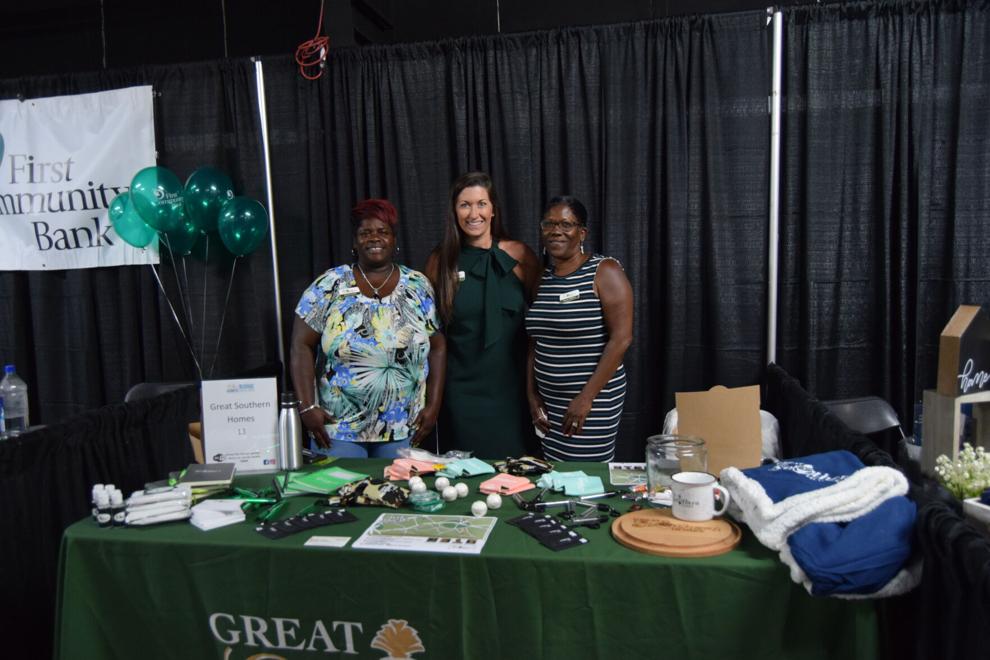 Eleanor Williams, realtor with Keller Williams Realty Aiken Partners, said she was in search of suppliers and contractors in the Aiken community because the housing market is booming.
Keller Williams Realty has three communities in Aiken right now, but they are hoping to expand and build additional communities to accommodate buyers who need homes.
"There's such a shortage of inventory right now," Williams said. "It's a bidding war in the regular resale market, so people come to new home construction so they don't have to worry about fighting with 10 other contracts – you get a set date for your closing and you're just focused on your new home."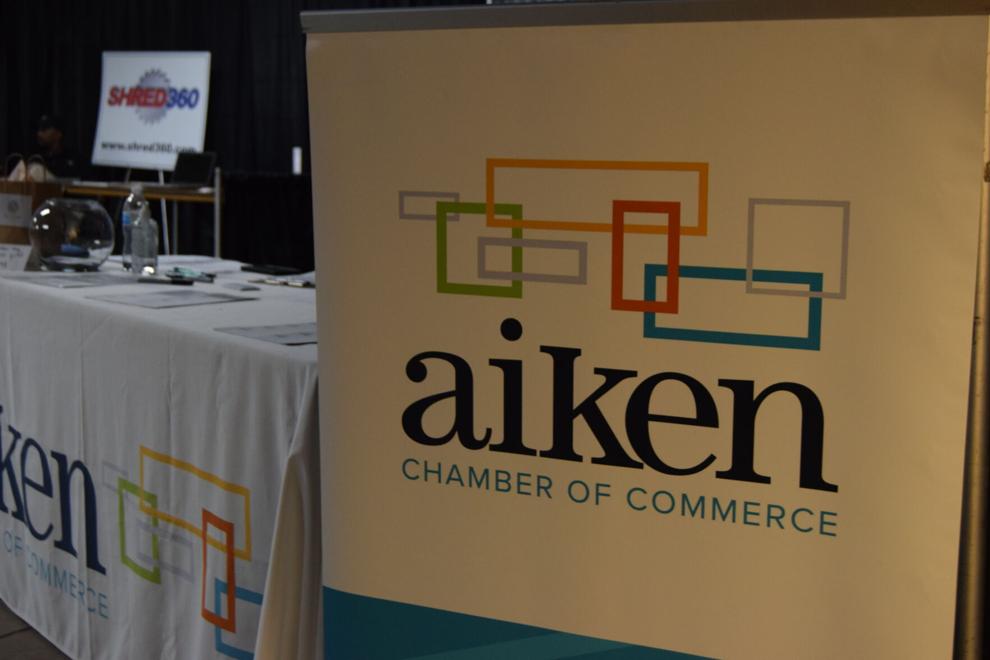 The event was sponsored by AllStar Tents & Events, Atlantic Broadband, Shred 360, Wild Wing Café, MAU Workforce Solutions and Pollock Company.