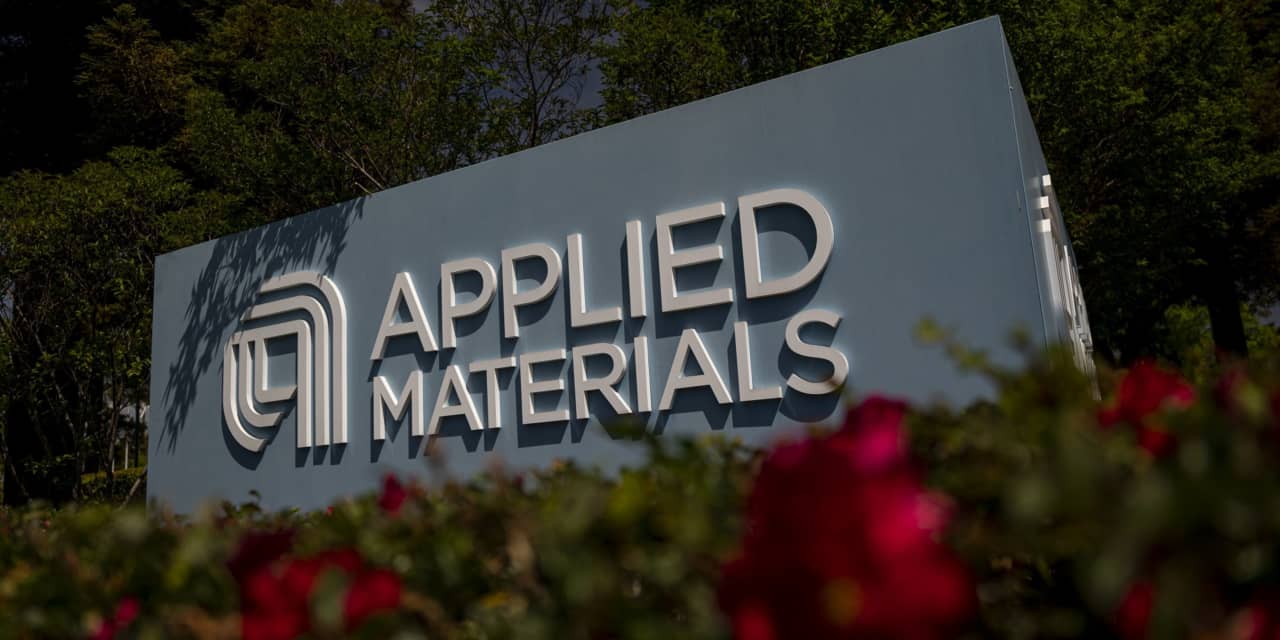 Applied Materials Inc. continued to benefit from the shortage in semiconductors at the start of 2021, as quarterly revenue hit a record high and shares moved higher in late trading Thursday.
Applied Materials AMAT, +4.42% reported fiscal second-quarter net income of $1.33 billion, or $1.43 a share, compared with $755 million, or 82 cents a share, in the year-ago period. Adjusted earnings, which excluded a $154 million termination fee that Applied Materials paid to a former acquisition target and other items, were $1.63 a share, compared with 89 cents a share in the year-ago period.
Revenue jumped to $5.58 billion from $3.96 billion in the year-ago quarter. Analysts surveyed by FactSet had forecast $1.51 a share on revenue of $5.41 billion.
Applied Materials makes equipment to manufacture semiconductors, which have been in short supply recently as demand for electronics, cars and other products that rely on chips has spiked amid the COVID-19 pandemic. In a statement, Chief Executive Gary Dickerson noted "broad-based strength" for the company amid the shortage.
For more: The semiconductor shortage is here to stay, but it will affect chip companies differently
"Applied Materials' record performance is underpinned by broad-based strength across our semiconductor businesses," Dickerson said in the announcement. "We are confident in our ability to outperform our markets as large, secular trends create sustainable demand for semiconductors and our leadership in materials engineering becomes increasingly critical to deliver new chip technologies."
For the third quarter, Applied Materials execs guided for more growth, forecasting adjusted earnings of $1.70 to $1.82 a share on sales of $5.72 billion to $6.12 billion. Analysts on average had been expecting adjusted earnings of $1.56 a share on revenue of $5.53 billion, according to FactSet.
Shares increased more than 1% after hours, following a 4.4% gain in the regular session to close at $130.31. The stock has increased more than 129% in the past 12 months, as the S&P 500 index SPX, +1.06% has gained 38.5%.