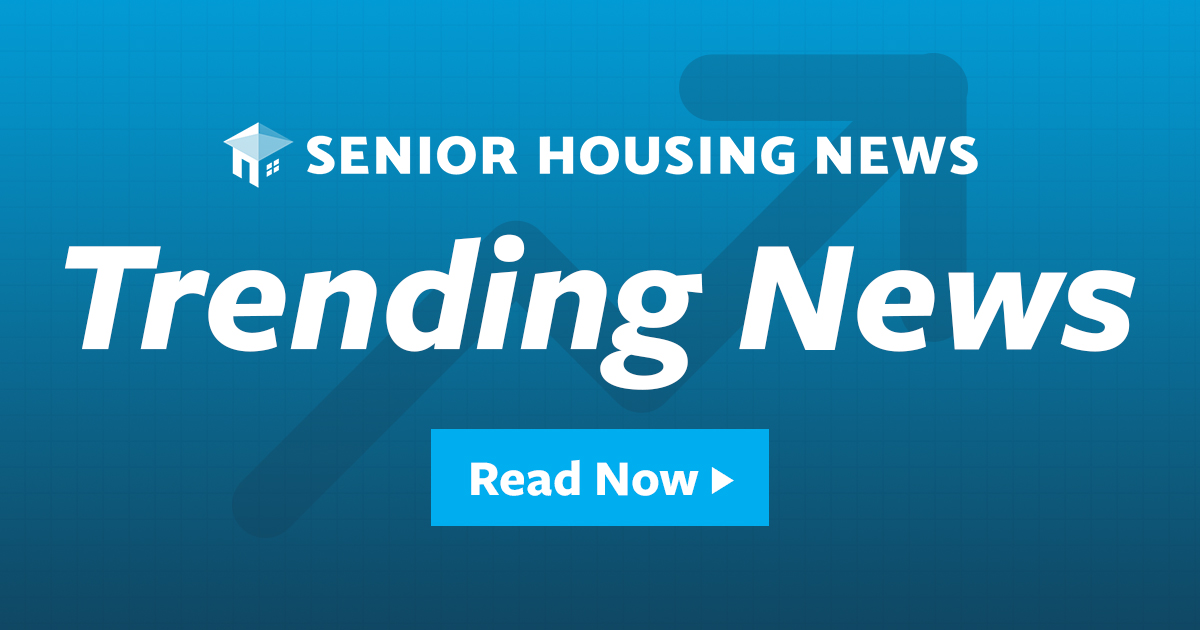 Atria Senior Living has named a new top technology executive, shortly after launching Glennis Solutions as a subsidiary company providing tech offerings that are purpose-built for senior living.
These moves set the stage for how the Louisville, Kentucky-based provider will approach technology in the years to come, CEO John Moore told Senior Housing News. Having a strong tech strategy in place is particularly important because Covid-19 drastically accelerated the adoption of tech across senior living operations, from care delivery to sales.
"I think it's as dramatic in senior housing as it is for bricks-and-mortar retail, how everything has become digital," Moore said.
But, the launch of Glennis was not spurred by the pandemic; it was a long time coming, made possible by Atria's gradual creation of various homegrown technology systems and platforms to help run its large portfolio, which currently includes more than 200 communities across 28 U.S. states and seven Canadian provinces.
The company's chief information officer, Ali Sareea, has played a key role in its tech efforts. On Wednesday, Atria announced that Sareea has been named executive vice president and chief technology officer (CTO) of Glennis.
Sareea's move to the subsidiary company left a leadership role to fill at Atria. The provider has tapped Chris Nall to fill that role. As Atria's CTO, Nall has a mandate to lead Atria's wide-ranging tech initiatives, many of which are on display in the company's property in Newport Beach, California — which Atria considers an example of the "senior living community of the future."
Glennis takes flight
In reflecting on what has shaped Atria's approach to technology, Moore highlighted the example of trying to purchase a customer relationship management (CRM) platform.
About 15 years ago, he and his leadership team were on the hunt for a CRM but dissatisfied with how off-the-shelf products would translate to senior living. Most products that would work well for, say, a wine distributor that needed to manage relationships with stores and restaurants, Moore said — but they fell short of meeting Atria's needs.
"Senior living is a custom sale and it has a lot of things that are unique to it," he explained.
Recommended SHN+ Exclusives
The solution: Build a custom CRM in-house, with the types of capabilities and features needed in senior living. For instance, the ability to track how many times a prospect uses the word "need" when engaging with a website chat feature, and flagging that as worthy of closer attention from the sales team. Or, the ability to track individuals as they interact with different Atria communities in the same market, to prevent the company from competing against itself and instead empower communities to work collaboratively to close a sale.
Thanks in large part to Louisville's status as a business hub — home base for companies such as Humana, GE Appliances, Kentucky Fried Chicken, and the epicenter of the bourbon industry — Atria was able to attract the tech talent to create an integrated platform for senior living operations.
Other tech that Atria created includes an iOS-based care management app that enables more efficient time management during shifts, and a resident and family engagement app. That engagement app proved invaluable during the peak of Covid-19, enabling family members and loved ones to communicate with residents and giving them visibility into residents' health indicators such as temperature.
It was about three years ago when the wheels were seriously set in motion to start selling Atria's platform of senior living technology to other providers. One impetus was interest from overseas providers, specifically in the United Kingdom. Recognizing the breadth of the potential market for the technology gave Atria the confidence to make the investment required to form a separate, subsidiary company, Moore said.
Furthermore, creating a technology subsidiary makes sense because senior living operating companies have a limit in terms of the scale they can achieve while maintaining high performance.
"It may not make sense for Atria to be managing 1,500 buildings two years from now, but it makes a lot of sense for Glennis to be providing and supporting high-quality software for 5,000 buildings two years from now," he said.
Putting the tech subsidiary in a position to grow and maximize its revenue will enable the company to develop better products and services, which will benefit Atria's operations and owners, as well as the industry as a whole, Moore believes.
As for the issue of providing technology to senior living operators who are technically Atria competitors, he emphasized that there are firewalls in place, so that Atria will have no visibility into Glennis' other clients. And he cited several examples of similar arrangements from other business sectors.
For instance, the airline industry relies on the Sabre reservation system, which was originally developed for American Airlines.
The aviation-related analogies do not stop there. Chuck Yeager broke the sound barrier while flying a plane named Glamorous Glennis, after his wife. That technological milestone occurred in 1947, early in the baby boom, which is the generation that senior living providers are now starting to serve. So, Glennis is an apt name for a new senior-focused tech company.
"That's the inspiration," Moore said.
Atria's tech roadmap
As Atria's new CTO, Nall brings expertise from other sectors to the senior living industry. Most recently, he was a senior tech leader with pizza chain Papa John's, and before that, he held positions at GE and HD Supply.
"Technology for senior living has evolved rapidly, especially during the Covid-19 pandemic," Nall said in a press release issued Wednesday. "I am excited to join Atria at this important time, to work with excellent talent, and to continue moving Atria forward in technology innovations and investments."
Those innovations and investments are numerous, as Atria is creating a technology infrastructure not only to support back-end operations but to elevate the resident experience within senior living communities.
At its Newport Beach community, for example, Atria is deploying smart home automation systems in resident apartments; elevating telehealth capabilities; and utilizing wearables similar to a smart watch, which can serve multiple functions — from mentoring health indicators to enabling keyless entry.
Atria's technology also has to scale across a diverse portfolio of multiple brands, from high-end urban communities being co-developed with Related Cos. to the emerging middle-market Gladwell brand, and the Atria Retirement brand that recently made its U.S. debut.
To accomplish this goal, the new CTO will work with Glennis to ensure that the subsidiary delivers what Atria needs, while spearheading innovative approaches, Moore said.
And in particular, Nall's orientation toward the consumer — honed in roles like the one he held with Papa John's — make him an ideal fit for where Atria aims to take senior living technology.
"It's not just having the apps to help us run the business," Moore said. "We've got to make the technology tangible and available to residents going forward."