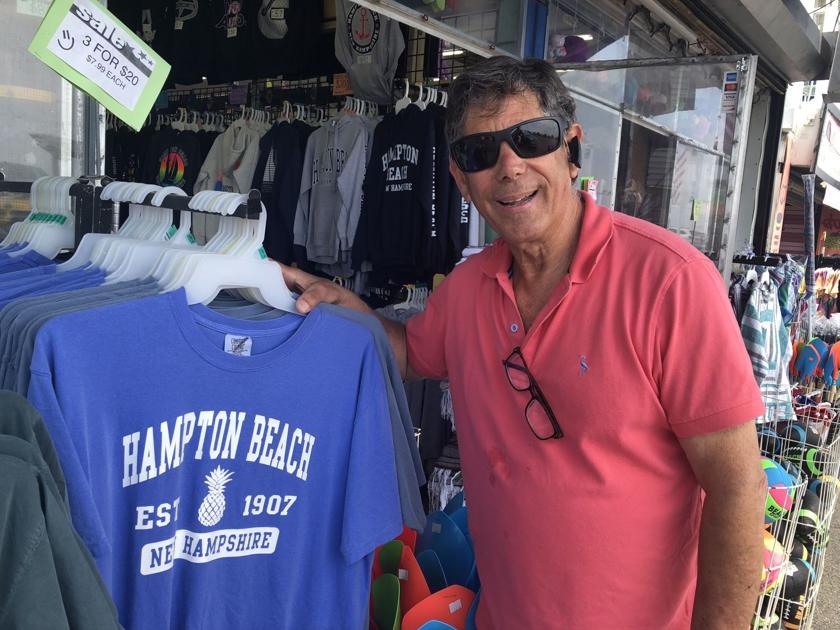 Hampton Beach is coming back to life and business owners who count on the short summer season to survive are elated.
Memorial Day weekend was a bust, with cold and rainy weather, but things have been a lot brighter as temperatures have warmed up. Many COVID-19 restrictions have been lifted, and guests are booking rooms at oceanfront hotels.
That has Hillcrest Inn owner Shakti Mehta and others feeling optimistic that this season will be better than last year.
"People are just wanting to get out. They've had enough of COVID and they're vaccinated. Most people are not wearing masks so it's more casual, like old times," Mehta said.
Last summer. when the state was in the grips of the pandemic, part of Ocean Boulevard was closed to traffic to create a walking area and space for outside dining and other retail use.
The boulevard is open this year, and many business owners are gearing up for a busy and "positive" summer, said John Nyhan, president of the Hampton Area Chamber of Commerce.
"People are calling and inquiring about all of our events that we're having and we are in full event mode," he said. "Everything pre-COVID — fireworks and entertainment on the stage — all of that will be taking place during the summer. We're excited about that."
The 21st annual Hampton Beach Master Sand Sculpting Classic will be held next week, beginning with the competitors creating a 100-ton sponsor site from June 14 to June 16. The solo competition will be June 17 to June 19.
The attraction, expected to draw visitors from across the region, will remain illuminated for night viewing through June 27
Fireworks also are expected to begin again on June 19 after being canceled last year, and the Casino Ballroom will reopen with live entertainment on July 2.
Other activities also have returned, including the touch tanks filled with ocean life at the Blue Ocean Discovery Center. After seeing a record season in 2019 with 21,000 visitors, the center didn't open last year because it lacked room for social distancing.
The center, which attracts many families with children and relies on donations and volunteers, reopened June 5 and is limiting visitors to six at a time and requiring masks because of tight space. The center has more than 300 crabs and a rare calico lobster and has recently added a dolphin skeleton.
"It's taken a lot of putting heads together to figure out how we could safely open it. It's definitely a little bit of a struggle because kids aren't able to get vaccinated. The goal of this is to educate people," said Niki Sullivan, an educator at the center.
For many businesses, finding enough workers for the summer has been one of the biggest challenges.
Michael Trainor, manager at the Boardwalk Cafe & Pub, said cooks and bartenders have been in short supply.
There are still some openings available, he said, adding that he's seeing more high school and college students looking for work.
"You can tell the people are itching to get out and enjoy some days at the beach," he said. "People are starting to come down more and more, even on nights where it's rainy and 60 degrees and we're not expected to do much, it's been unexpectedly better than I thought."
Michael Fallas, who has owned Shirts R' Us on Hampton Beach for 41 years, said the summer season of 2020 was "better than expected" for his shirt retail shop because the beach was open for business.
"Other states were shut down for months," said Fallas, who applauded Gov. Chris Sununu's push to get the beach open early last year and his willingness to work with the business community.
He's hoping for an even better season this year.
"It's all about weather. It's a short season, but everything is beautiful about it because we're ready," he said.
Leah Severt and three of her friends spent Tuesday night at the Ashworth by the Sea hotel. The Michigan women are on their first road trip since the pandemic began.
"We loved the shops. We had a beautiful dinner last night," said Severt.
She said she and her friends are fully vaccinated and have been following the rules along the way.