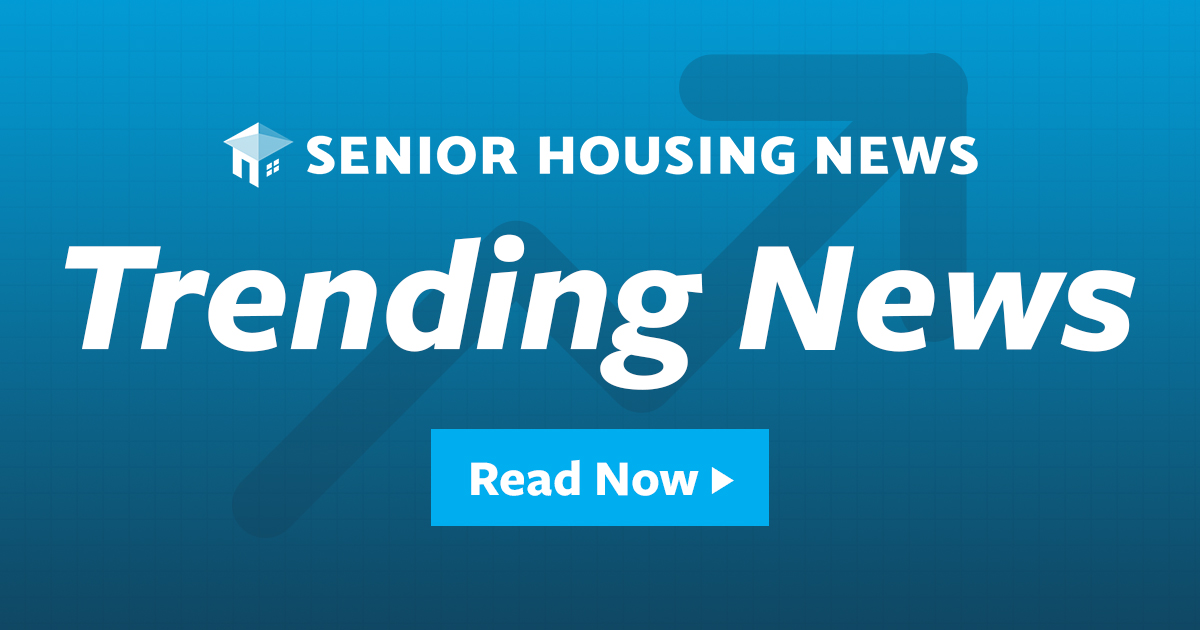 Bickford Senior Living is partnering with HomeCare Advocacy Network (HCAN) to launch a new home care service line.
The Olathe, Kansas-based operator is launching the new home care service line, a franchise of HCAN dubbed Bickford Home Care, at four of its locations: two in Chicago; one in the Cedar Rapids/Iowa City market and one in the Muscatine/Quad Cities market.
HCAN is providing the training, structure and systems to support the new home care business, while Bickford is staffing it. HCAN franchisees pay a one-time franchise fee of $45,000, which covers some of the business's sales costs and initial operating costs. The organization also takes a 7% royalty fee on growth beyond the initial business.
The new arrangement is aimed at helping the operator create relationships with prospects before they've committed to moving into a senior living community, according to Bickford's executive vice president of operations, Alan Fairbanks.
"You still have some fear and uncertainty out there amongst the general population as it relates to senior housing," Fairbanks told Senior Housing News. "I think you're going to see more and more people look at this as kind of a stopgap before they make a transition into a senior living community."
Another reason the operator is launching the service line is that the operator's communities already arrange for services such as private-duty home care — just not through Bickford.
"We're outsourcing that private-duty need, that companion-care need, to other home health operators within our own communities," Fairbanks said.
He added that he expects as much as 70% to 80% of the home care agency's customers will lie outside of the operator's communities, and that within about two years the business will service between 30 and 35 markets across the U.S. Bickford has 65 communities in total.
Yet another reason Bickford partnered with HCAN is that home care can look deceptively easy to the outside observer, even though it is fraught with challenges and nuance.
Recommended SHN+ Exclusives
"Sometimes operators look at this as an easy target and easy market, and they go out and they try to do it," Fairbanks said. "I think they fail because it's not necessarily a core business line that we're used to doing."
Bickford works closely with real estate investment trust National Health Investors (NHI), and made up about 15% of the REIT'sannualized cash revenue as of March 31.
NHI has granted Bickford rent deferrals due to financial pressures stemming from Covid-19; those deferrals totaled $9.6 million from the beginning of 2020 through the end of Q1 2021. But despite these ongoing challenges, Bickford's leaders believe this is the moment to start making inroads into home care. Lingering hesitation over communal living could make home care even more important in the near term, and involvement in this space could help drive recovery and long-term success, Fairbanks said.
Furthermore, starting a home care business is not capital intensive, running to fewer than six figures, according to Fairbanks.
Having been with Bickford since 1996, Fairbanks now will be shifting to focus primarily on the home care business — another sign of how seriously the company is taking this endeavor, he said.
Blending senior living and home care
HCAN is a franchiser centered on helping senior living providers add home care to their services. At the helm of the company is President and CEO Mark Goetz, who previously worked as an executive at Frederick, Maryland-based senior living nonprofit Asbury Communities. He also spent 13 years with Omaha, Nebraska-based Home Instead Senior Care, an in-home care franchise company with more than 1,100 locations worldwide.
As he surveys the senior living industry, Goetz believes that there are many opportunities for providers to branch out into home care, especially with all of the changes the pandemic has brought.
"The curtain has been pulled back: the world wants to stay at home," Goetz told Senior Housing News. "A lot of policy is headed toward how we can create the appropriate environment to be able to take care of people at home … and that's also where the opportunity in the market is headed."
Goetz sees four main areas where senior living providers often fall short in launching their own home care businesses: pricing, relationships with customers, recruiting and systems.
"Because the margins are so thin at times, or there's been poor planning around pricing, labor and local rates … even if you do everything else right, if you don't make really good decisions on that initially, then none of it makes sense," Goetz said. "So, our goal is to help them build a successful, competitive and profitable model that ultimately makes sense for their organization."
Demand from senior living providers seeking to start home care agencies has run high during the ongoing pandemic recovery, and Goetz noted that HCAN is "swamped with calls." He added that the company is in "heavy discussions" with about seven senior living operators.
He added that he believes the pandemic has spurred some innovative thinking among senior living providers.
"What senior living has been doing for 25 to 30 years is just passing that referral on to a home care company," Goetz said. "Well, why not take that referral and say … 'Let me pass you over to our home services director?'"
Fairbanks agrees the time is right for senior living providers to branch out into home care.
"Why it's so attractive right now is, you're not talking about a lot of capital investment, you're simply talking about a lot of investment of time and attention to make it successful," Fairbanks said. "I think the home care world is going to continue to expand and grow as you see the expansion and growth of the aging of the population."