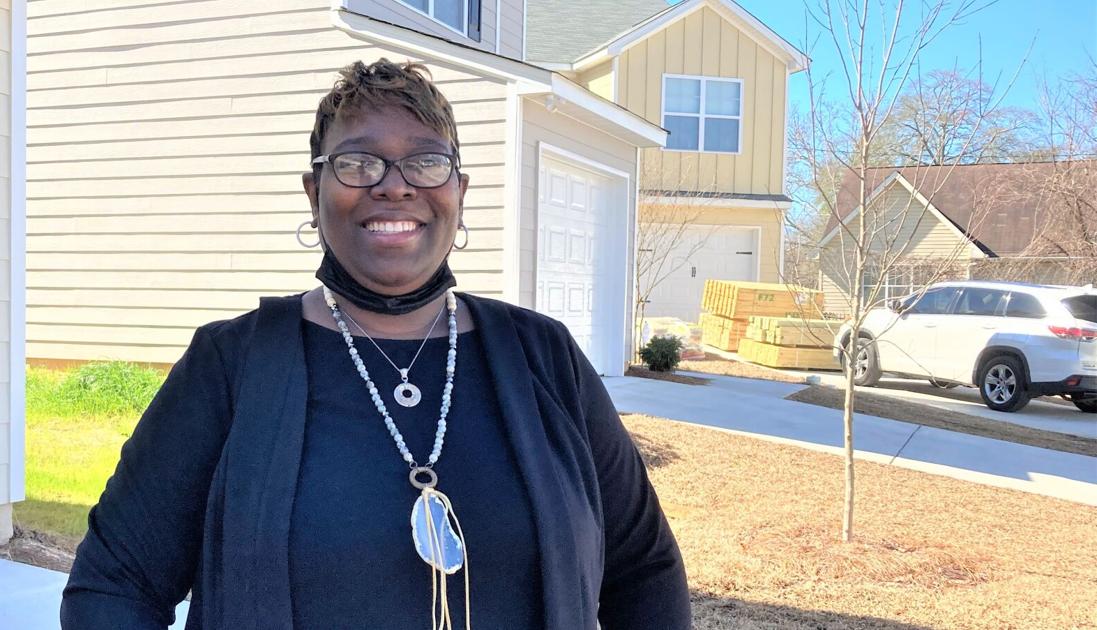 When Lasenta Lewis-Ellis stood in front of a recently completed home at Swinton Pointe in Columbia, it was a homecoming of sorts.
Lewis-Ellis once lived in low-income housing just a few blocks away as a struggling single parent. Now, the neighborhood is the site of a major milestone for the construction company she owns and operates: her first affordable housing job.
Her company, LLE Construction Group, served as project manager for the small cul-de-sac of 1,200–1,400 sq.-ft. homes. Construction began last April and all the homes were sold by December, at prices from $128,000 to $163,000.
"It kept me going during COVID," Lewis-Ellis said.
A Black woman at the helm in a male-dominated industry may be unusual, but Lewis-Ellis is no newcomer to the construction industry. After earning a degree in architecture engineering technology at Midlands Technical College, she worked for years renovating offices in the University of South Carolina system. When the construction team complained her designs weren't buildable, she returned to college for a construction degree, eventually earning her general contractor's license.
"I wanted to learn construction," Lewis-Ellis said. "I like seeing the deliverable, the finished product."
In 2011, she branched out on her own as LLE Construction Group, providing general construction and facility maintenance.
"I noticed a gap," Lewis-Ellis said. "Other companies weren't interested in smaller jobs and renovations. And when I first started my business, I didn't have the capital to take on big jobs."
Part of that equation has changed in the past decade: LLE Construction now brings in $1.1 to $1.4 million a year building and maintaining facilities. Richland School District One provides her biggest client base, but Lewis-Ellis also enjoys working with other small business owners to upfit their leased spaces. "We can handle anything outside or inside," she said. "We bring in outside contractors to help with electricity, plumbing, HVAC, painting and paving."
Her work with small businesses recently led her to pursue another professional specialty. She passed her real estate license last December and works with Coldwell Banker, focused on commercial properties.
"I can help small businesses understand their lease options," Lewis-Ellis said, "and also help them with their renovations. Many times they assume the property owner will handle that, but they're usually on their own."
Her advice to others — in any industry — starts with the basics. "Always know your trade," she said. "You've got to know the pieces and parts. Knowledge is power, and applied knowledge is even more power."
You also need to surround yourself with the right people, she said. "You have to build a good team. That's one of my strengths. My team makes my business possible. My doors would be closed without them."
And a final tip: "Always give back to the community, nonprofits, schools. Share your experience," Lewis-Ellis said, "Let them see this is the face of someone who's done it."