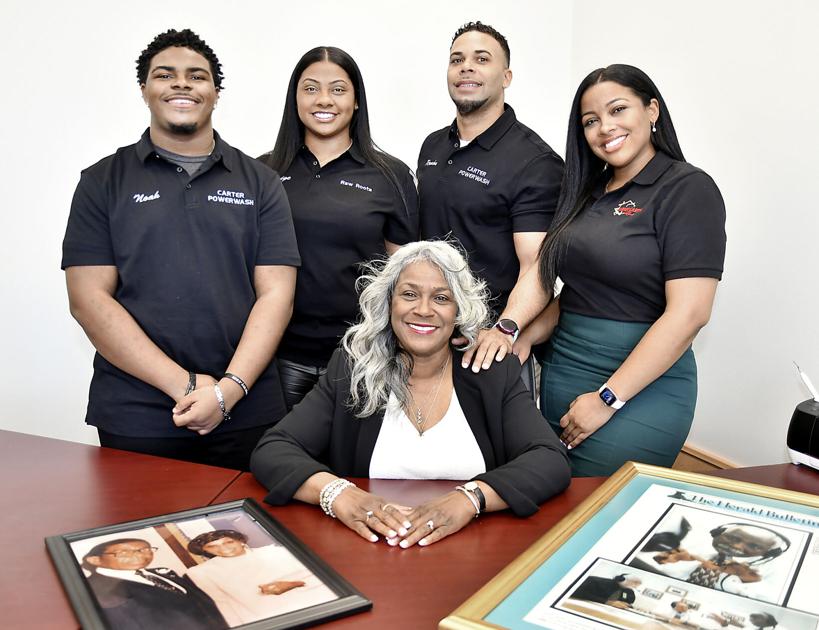 ANDERSON — In her real estate business, Wendi Carter-Hopkins sees many houses that could use some extra care. So this year, she started her own power washing business.
"Being a Realtor and seeing all the houses with moss and stuff growing on them, it gave me the idea," Carter-Hopkins said.
She started Carter Power Washing and Services with her son, Ramon Buckley, in April. But the lingering coronavirus pandemic made it more difficult to connect with potential investors in person.
"I went through bank financing, but with it being a new venture, they sometimes don't want to take the risk," she said.
Carter-Hopkins has many peers who share similar experiences. Data made public by the Federal Reserve and analyzed this year by Nerdwallet shows that Black business owners secure less funding less often, and at higher interest rates, than their white counterparts.
One metric showed that 80% of white business owners received at least a percentage of funding they requested from a bank, compared to 66% of Black business owners. According to the Minority Business Development Agency, the average interest rate paid for loans by Black businesses was 7.8%, compared to 6.4% for non-minority businesses.
Locally, business leaders in Madison County hope that a new loan fund specifically geared toward Black-owned businesses will help narrow the gap. The Indiana Black-Owned Business Loan Fund, announced this month, has already had nearly 40 entrepreneurs apply for a share of an estimated $1.5 million in seed money.
"It's not going to solve the wealth gap," said Adam Hoeksema, executive director of Bankable, the non-profit lending arm of the Flagship Enterprise Center that's administering the program. "The hope is that even though we can't solve everything, we want to be part of the solution and do the part that we can."
Making capital available — especially in the midst of a pandemic — can be a complicated process, Hoeksema added. The new loan pool is designed to expedite getting funds to those who apply, as well as helping them in the long term by stabilizing their credit history and providing advice on financial reporting and access to other business development services.
"I hope that this will enable Black businesses that have been struggling through the pandemic to financially get back on track and help them sustain themselves," said Betsy Pearson, a member of the board of directors of the Anderson-Madison County Black Chamber of Commerce.
"This might be a whole new channel for somebody who is thinking about getting their business started."
As the fund helps those interested in starting their own businesses, Pearson is hopeful that when those enterprises succeed, investments will begin to ripple into areas of the city that are starved for development.
"There needs to be more attention paid to the west side of the community financially and to help these businesses become financially sustainable," she said. "I think that's what most Black businesses really want to do — give back. It's not about their own self-promotion."
Other leaders praised the new fund as an important tool in the city's efforts to improve its overall business environment.
"I think whatever assistance our businesses can get in terms of growth, development and those types of areas is going to be an asset," said Rev. Manuel Hunt, board chair with the Anderson-Madison County Black Chamber of Commerce. "Anything we're doing now in this area is better than what we've done before."
Hoeksema said he envisions the new loan fund as a starting point for other programs that could help entrepreneurs facing other challenges.
"My hope would be that we can raise additional funding that will allow us to start tackling some other things like when folks don't have a down payment," he said. "That's not something that we have yet, but as we develop and grow this loan fund, I'm hopeful we can add some additional perks."