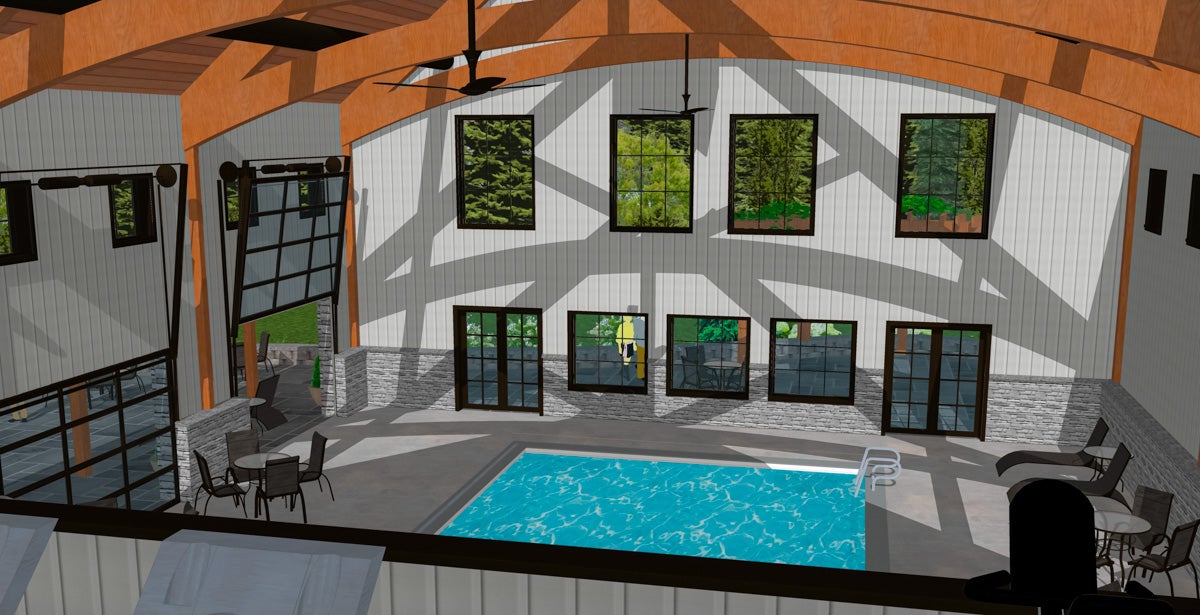 Landry/French Construction will be the contractor for Travis Mills Foundation's planned, $7 million health and wellness center in Manchester. The 9,800-square-foot center is expected to open in May 2022. KW Architects in Wells handled the design.
In Freeport, Zachau Construction is in the early stages of a project to relandscape and improve parking on the site of the former restaurant and pub, at U.S. Route 1 and Concord Road, adjacent to the L.L.Bean headquarters.
Site work is complete on Yarmouth Commons. The two developers, Nate Green and Chris Marshall of 103 Development LLC plan to convert a vacant, pie-shaped parcel into 18 efficiency apartments with small commercial spaces. The project is at 350 U.S. Route 1, bordered by a railroad track and Portland Street. They are also the general contractor. A May 2022 completion is planned
News from around the construction industry
Knickerbocker Group, a Boothbay-based designer and builder of high-end homes and commercial spaces, promoted Danielle Betts to president. She is a 14-year veteran of the company.
She takes over one role held by founder Stephen Malcom, who will continue as CEO. He founded the company in 1978.
Knickerbocker, with 85 employees, is now among Maine's largest woman-led design-build firms, along with Augusta-based Ganneston Construction, led by Stacey Morrison, and Auburn-based H.E. Callahan Construction, led by Christine Kendall. On the design side, Portland-based SMRT is Maine's largest architecture firm and is led by CEO Ellen Belknap.
In addition to its Boothbay site, Knickerbocker has a 6,500-square-foot Portland location in the Bayside neighborhood.
Betts, a licensed professional engineer, will remain focused on business development, strategic planning, and cultivating and maintaining relationships with clients, while continuing to shape the culture of the company, the firm said.
Photo / Avesta Housing
Avesta Housing's Southgate development in Scarborough
Avesta Housing's Southgate development in Scarborough won the Charles L. Edson Tax Credit Excellence Award in the Rural Area award from the Affordable Housing Tax Credit Coalition. The award recognizes affordable housing developments and organizations that have demonstrated impactful use of the Low-Income Housing Tax Credit. Southgate is a redevelopment of an old farmhouse. It has 38 units.
York County Shelter Programs in Alfred has signed up for the Nexamp community solar program, which is expected to reduce annual electricity costs. The homeless shelter will get roughly 400 kWs from the Nexamp community solar program, which will partially offset its monthly CMP bills and lead to meaningful savings. Nexamp is based in Boston.