Coffee shop planned at busy intersection
Yukon Coffee hopes to begin construction on its new freestanding coffee shop at Nealy Way and Loop 281 in the coming weeks.
The coffee shop already operates inside of Work Smart, a shared office space at 3122 Nealy Way, in The Crossing at Main and Main, a new retail and commercial development at Loop 281 and Eastman Road. The coffee shop is open to the public from 8-10 a.m. Monday-Friday.
The standalone building could be open sometime in January, with permitting under way now.
"It's going to have a drive-through, and we are building it for speed," said Art Bradshaw, who owns the coffee shop with his business partner Brandon Bolding. "It's going to have a double drive-through that merges into one lane for pickup, and we're going to serve all the classic coffee drinks — cappuccinos, lattes and a number of signature drinks…."
The coffee shop also will feature an outdoor patio space, with a rustic, modern look.
Bradshaw previously was a teacher for 24 years and Bolding grew up in East Texas.
"We're happy to offer East Texas a local coffee shop, born and bred," Bradshaw said.
The location is one of the busiest areas in the city for traffic, but coffee options are limited in that area, Bradshaw said.
"We always thought there was a need right here at this intersection," he said, noting that the Hallsville school district is building a new campus nearby.
Pizza King to go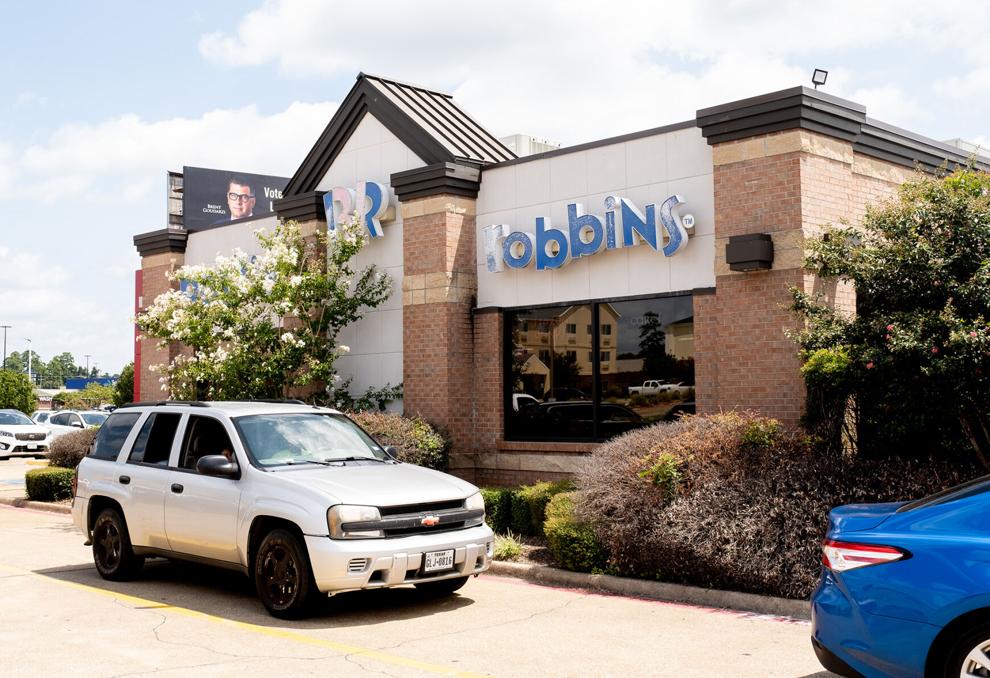 Local favorite Pizza King could soon expand off of Marshall Avenue for the first time, with a planned to-go restaurant.
An application for a building permit submitted to the city of Longview shows the restaurant is planning an "interior and exterior remodel of Baskin-Robbins," which is co-located with Wendy's on Fourth Street. The ice cream restaurant will be closing, said Rob Springer. Springer and his brother Mark purchased Pizza King in January 2020 from the Inman family, who opened the restaurant in 1965 in Longview.
Since the process for the city to review the project is just beginning, Springer said he couldn't speculate about when the new location will be open. It will not, however, be a sit-down restaurant. The main restaurant will remain open.
The Springers also own the Wendy's restaurants in Longview and Kilgore, along with the Baskin-Robbins. Springer said they're working with the ice cream company to find another franchisee.
"I think it will be a big success. The main Pizza King and what the Inman family did with that for a lot of years is going to ensure it's going to be very successful," Springer said. "We're very excited about it."
Copper Tree working toward move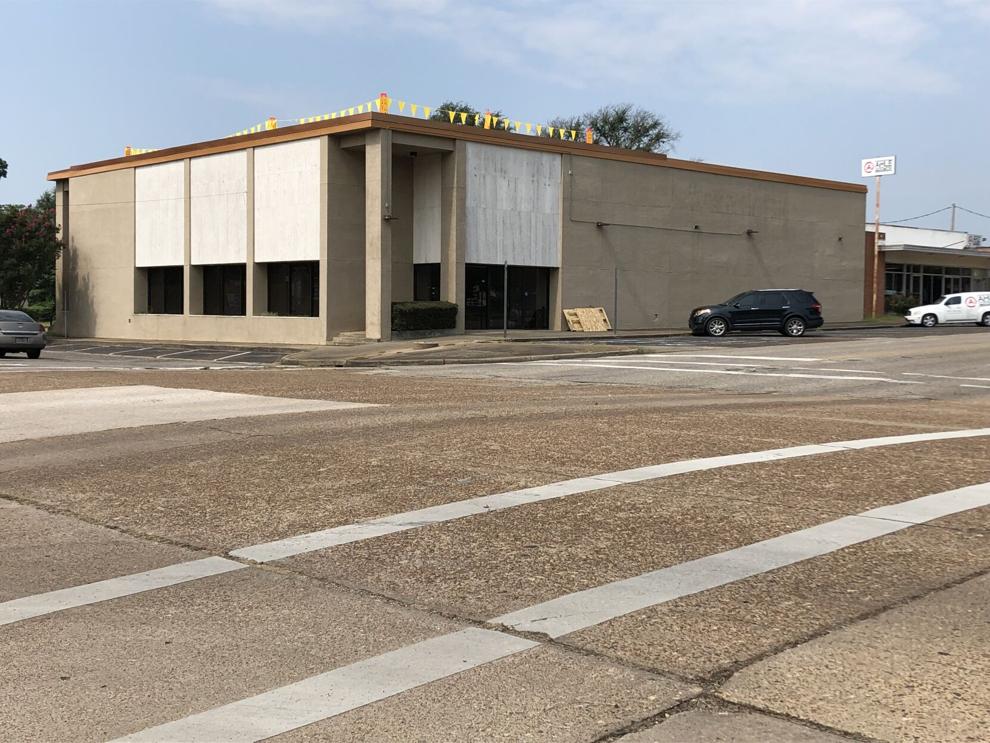 Copper Tree Retreat Massage and Med Spa is working to renovate the former Chase bank building at 116 E. South St. into its new home.
The move into the 15,000-square-foot building will give Copper Tree about seven times the space it currently has at its home on Fredonia Street in downtown Longview. Copper Tree, which is owned by Hailey and Jason Davis, opened about 2 1/2 years ago.
"We have just grown in the last few years, which is a good problem to have," Hailey Davis said. The business has close to 8,000 clients, she said, and it's grown in terms of employees and service.
"We desperately needed the space. I didn't expect 15,000 square feet," she said, laughing.
Copper Tree's director of operations, Rachel Rowe, said it was the right opportunity that came available at the right time.
"Hopefully, this is our forever home," she said.
The Davises and Rowe and have been doing much of the work on the building themselves, with Rowe describing it as a labor of love.
The two-story building will provide space for Copper Tree to expand its services.
Pedicures, teeth whitening and a lash bar will be part of the new building. Ultrasonic body sculpting also will be added, along with two "float rooms," which are sensory deprivation tanks. The new building also will feature expanded IV therapy rooms and more rooms for couple's services, including couples' aesthetician services, massage and a couple's Vichy shower, or water massage.
A stage will be added to a rear yard area, with Copper Tree planning to host outdoor concerts. Davis also said they have spoken to ArtWalk organizers to extend the boundaries of the event to include Copper Tree's new location.
They hope to move into the new building at the end of September or by October.