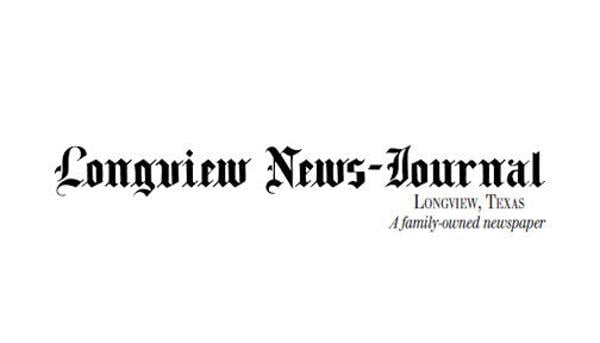 A new 7Brew coffee shop in Longview will be a 530-square-foot modular building built off-site before being located in the Albertsons parking lot at Loop 281 and McCann Road.
The building's construction value is placed at $200,000 in a building permit application to the city of Longview.
The coffee shop, which will be close to an existing Starbucks, will feature a double drive-thru and a patio, but no indoor seating. The 7Brew coffee chain is based in Fayetteville, Arkansas.
Tight housing market
Third quarter home sales in Longview continued to show higher prices coupled with lower inventory.
The Longview Area Association of Realtors reported that the median price of homes sold in Longview between July and September was $221,000, a 16.3% increase compared with the same quarter a year earlier. The number of active listings was down 15.7% to 183. The number of homes sold dropped 2.5% to 276.
Martin Midstream reports loss
Kilgore-based Martin Midstream Partners reported a net loss for the third quarter that ended Sept. 30, but company President and CEO Bob Bondurant expressed optimism about the fourth quarter.
"First, I want to let our investor base and our employees know that I'm very pleased with our performance in the third quarter," Bondurant said in a conference call with analysts. "We exceeded our internal EBITDA forecast by over $2 million. As a result of this stronger third quarter performance, I believe we are positioned to exceed the range of our disclosed EBITDA forecast of $95 million to $102 million for 2021.
"Our third quarter performance along with the anticipated fourth quarter performance will be a significant catalyst to helping us achieve our deleveraging goals. This should set us up for a beneficial refinancing of our high-cost secured notes next fall."
The company reported a net loss of $6.9 million for the quarter. Earnings before interest, taxes and depreciation were $21.5 million, compared with $22.5 million a year earlier.
"While our cash flow was less than a year ago, as I just said, we did exceed our internal forecast by over $2 million, which I believe positions us to exceed our range of EBITDA guidance provided at the course of the year," Bondurant said.
The quarter saw Martin Midstream and its facilities on the Gulf Coast weather Hurricane Ida.
"On August 29, 2021, Hurricane Ida made landfall in Louisiana as a Category 4 storm with sustained winds of 150 miles per hour. Despite this extremely dangerous event, I am happy to report there were no injuries to our employees, although some did suffer damage to homes and property," Bondurant said in a company press release. "The Partnership sustained minimal damage to assets in and around Port Fourchon. Further, in the days and weeks following the storm we were able to provide alternative storage and terminalling services from our Galveston terminal as needed."
Apartment work begins
Site preparation has begun for a new apartment complex that will be constructed at 1201 N. Eastman Road, across the street from Forest Park Middle School.
Developer Greg Jones previously said the complex will consist of 24 units on 1.7 acres, with a dog park and walking trails.