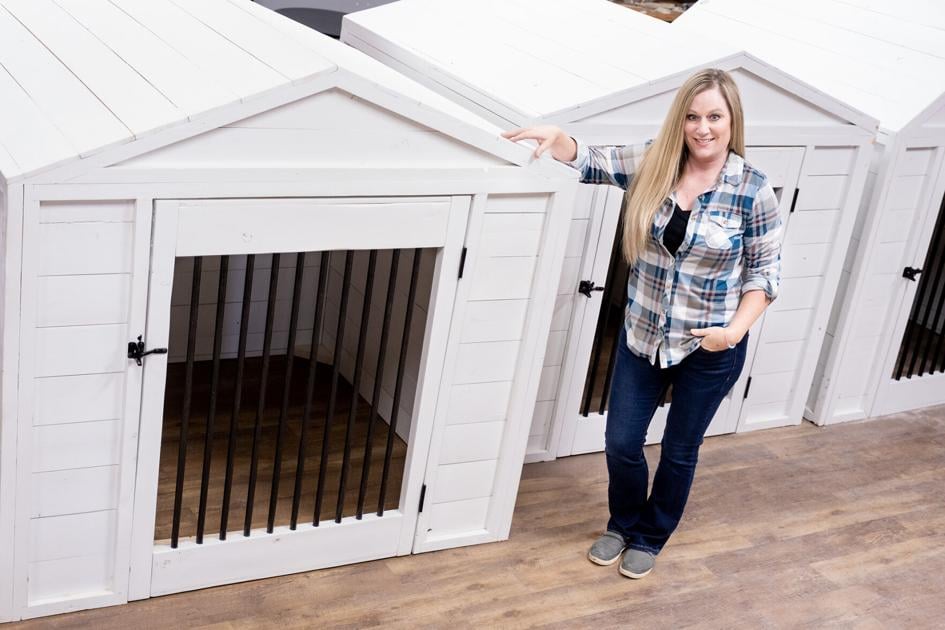 Gilmer residents Ken and Kelly Wells are working to finalize an East Texas franchise location of Pizza Factory, a West Coast chain.
The couple is looking in the Longview and Gilmer area for a location. The restaurant could offer a full dining room with a party room and game room or one of the chain's smaller, express units. The larger restaurant employs about 25 to 50 people, while the express restaurant typically has 10 to 20 employees.
"We love it here," said Ken West, who said he and his wife grew up in the military, moving around a lot. With family in the Dallas-Fort Worth area, they moved here several years ago, bringing their decades of experience in the restaurant and hospitality industries to East Texas.
They wanted to open this year, the couple said, but it likely will be spring 2022 because obtaining and shipping equipment and supplies is taking so long at this time.
"Kelly and I have always had a strong foothold within the restaurant industry," Ken Wells said in a statement the restaurant chain provided. They each have 30-plus years of experience and knew becoming restaurant owners was in their future. "While searching for a brand to partner with, Pizza Factory stuck out to us not only for its fresh products and family values, but also for the opportunity it presented for growth."
Kelly West said she particularly respects the programs Pizza Factory is involved in, including an anti-bullying program and a hunger awareness initiative.
"It's a very community, family involved concept," Ken West said.
Starbucks deal inked
A South Longview Starbucks location could be open in about nine months.
Stephen Coslik, chairman of Fort Worth-based Woodmont, said his company had completed an agreement with Starbucks for the new location at 3620 Estes Parkway.
"We're ready to go…. You'll see a Starbucks there in nine months," he said.
The 1,400-square-foot store will be drive-thru, he said, with an outdoor seating area but no inside seating.
Cage free dog daycare opening
Local home builder Tessa Bradley will open a new, cage-free dog daycare and boarding facility Oct. 18.
Hounds Inn Lounge is at 1300 Spring Hill Road in Longview. Many dog daycares are cage-free, but Bradley said what sets Hounds Inn Lounge apart is that it also offers cage-free boarding. Cage-free boarding doesn't work for every dog, and Hounds Inn will offer limited boarding houses, Bradley said.
Dogs that are OK cage-free will have indoor and outdoor play areas, and they'll be separated in play groups by size and temperament. Dogs will always be supervised with staff on-site 24 hours, seven days a week, Bradley said.
"We do have a staff that's completely dedicated to our caged boarding dogs as well," Bradley said, with those dogs getting several play times every day.
With its 24-hour-a-day, seven-day-a-week staffing, Hounds Inn Lounge will offer weekend pickup for boarded animals. Boarding hours will be 7 a.m. -7 p.m. for drop off, with pick up by 2 p.m.
The daycare will be open 7 a.m.-6:30 p.m. Monday-Friday and 8 a.m.-5 p.m. Saturday and Sunday.
Bradley said Hounds Inn Lounge is starting a waiting list, with evaluations being scheduled for Oct. 13 and 14. Send an email to [email protected]. An open house movie night is set for 6 p.m. Oct. 15.
Hugman changes
Longtime local architecture firm Hugman Architecture and Construction has changed names and expanded with the addition of new partners.
The firm is now known as Hugman-Lammers-Hawkins Architecture and Construction.
Jim and Anne Hugman started the business in December 1988. Jim Hugman said two former employees returned to the firm and bought in as partners — Stacy Lammers and Jesse Hawkins.
"It's bringing in a bunch of new abilities," he said. "We're just trying to keep up with the times and keep people coming in that know the new technology," he said. The ownership and name have changed, he said, but the firm still specializes in design-build projects in about a 30-minute radius of Longview.