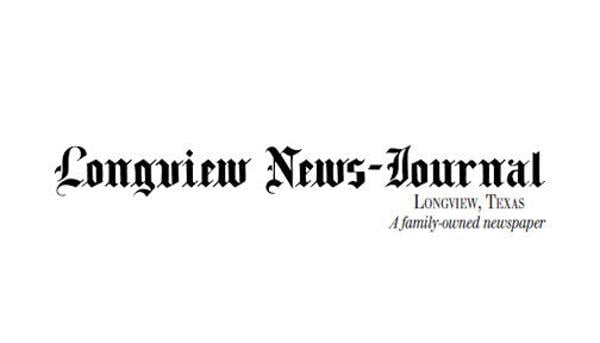 Rowdy Creek Ranch near Gilmer will celebrate its grand opening with its first wine tasting April 1 by appointment only.
The Ranch, which describes itself as an "event and retreat glamping getaway," includes a vineyard, "glamping trailers" in refurbished Airstreams, fishing and horses on more on 300 acres. Located on Texas 300, manager Mimi Gordon said the vineyard and event center are owned by Dr. Harold and Debra Bolnick.
Reservations are required for any Rowdy Creek Ranch activities, with wine tastings available or wine and food such as brick oven pizzas or charcuterie boards, in addition to retreat options.
"We do have a vineyard," where the Ranch grows its own Blanc du Bois grapes, Gordon said. The grapes are processed elsewhere, and Rowdy Creek Ranch offers seven different wines.
The retreat also features The Villages gift shop. Gordon said plans are to have events with live music throughout the year.
"Right now, we're starting with the wine tastings," she said.
Reservations are available for wine tastings or wine and food 11 a.m.-8 p.m. Thursday-Saturday and noon-4 p.m. on the first and last Sunday of each month. Times are subject to change, with information available on Facebook, at www.rowdycreekranch.com or by calling (903) 931-2131.
State Farm agent opens
J.J. Walnofer said he left the low-tax state and good business climate of South Dakota to open his State Farm agency in Longview because of the growth opportunities in Texas and the opportunities the move provided for him and his wife, April.
His State Farm office is at 2318 Judson Road, Suite A.
Walnofer previously was sales manager at a State Farm Agency in Sioux Falls that is that fifth-largest out of 19,000 in the United States. He learned a lot there, he said. He opened in Longview on Dec. 1, taking over an existing agency.
"I thought there's a lot of room for growth in East Texas in the insurance industry," he said, adding that he's seen a lot of people moving out of big cities into places such as Longview.
His wife is a medical student at Baylor Scott & White Medical Center in Temple, and they liked the opportunities Longview provides in the medical field.
"It's just nice for me to start a business in a town I like and for my wife to have the flexibility to move around here in the area and hopefully end up here in Longview," he said.
Office hours are 9 a.m.-6 p.m. Monday-Thursday, 9 a.m.-5 p.m. Friday and 9 a.m.-noon Saturday.
Matchmaking services
Roxann Byrd launched Prestige Matchmaking Co. in Longview a couple of months ago and has introduced singles mixers. The next event is set April 15 at Landmark Social in downtown Longview.
Byrd said she is close to receiving her matchmaker certification through the Global Love Institute, with plans to branch out across East Texas.
"This will be really big for our East Texas community," Byrd said,
As a "traditional matchmaker," she said she tries to eliminate the pitfalls of online dating apps, when people might not look like the photos they provided or "great texting connections" don't translate into great in-person meetings.
"I help my featured clients find real, meaningful relationships," she said.
Separately, she said she wanted to do something "fun and fresh" in Longview, which led her to launch the singles mixers and speed dating events.
Mixers will be the third Thursday of each month, with a DJ, a mobile bar, dancing and an ice breaker theme. The theme on April 15, for instance, is Jenga. Speed dating events are held at varying locations. Pre-registration is required.