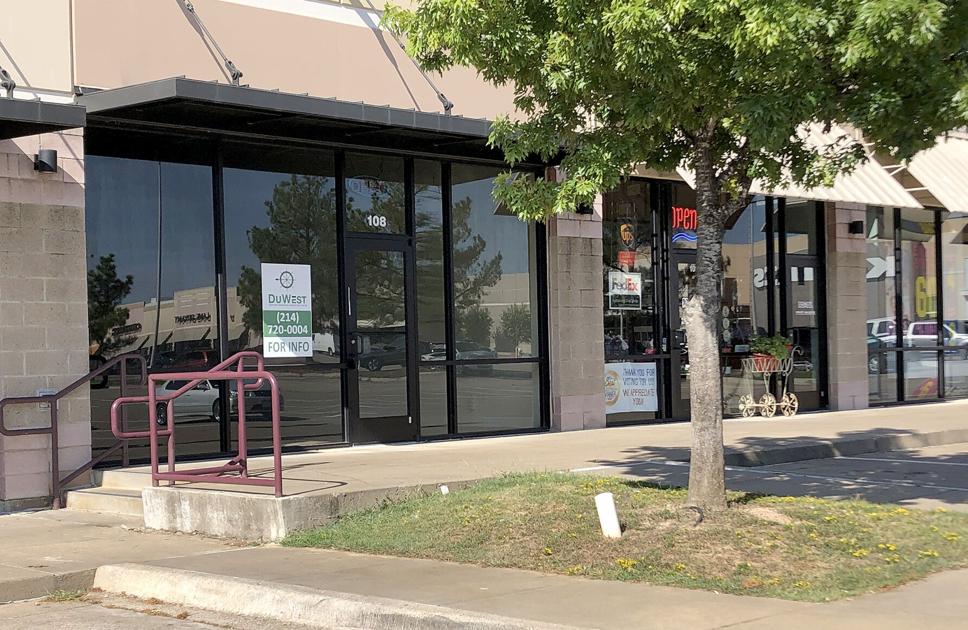 Longview's first HTeaO, which serves 24 flavors of iced tea, is opening at noon Friday at 2000 Toler Road, on the east side of Gilmer Road.
Franchise owners Jama Baskin, Laura Foree, Laurie Alexander and Cody Barnett also are a Sonic franchisee, with 50 stores in the Houston, San Antonio, Waco and Killeen areas. Raven Espitia is operational partner over the Longview tea store, and Caleb Molina is assistant manager.
Sweet, unsweet and decaffeinated varieties are available, as well as a fruit bar for customers to add more flavors to their tea. Ice and water made through a double reverse osmosis process, snacks and HTeaO merchandise also will be for sale.
The store's hours are 7 a.m.-8:05 p.m. Monday – Friday, 8 a.m.-8:05 p.m. Saturday and 11 a.m.-8:05 p.m. Sunday. Hours are extended to 9:05 p.m. in the summer months.
Crumbl Cookies heads to Longview
National chain Crumbl Cookies is moving into a space in one of the strip centers in Longview Towne Crossing, in front of Kohl's.
A building permit application to the city of Longview shows the store is planning to renovate the space at 3098 N. Eastman Road, Suite 108, for an estimated construction value of $223,410.
Milk chocolate chip cookies are always available, with rotating cookie flavors of banana bread, waffle, old fashioned doughnut, cereal milk sandwich with Fruity Pebbles cereal and classic sugar.
Designer opens retail store
Dylan Palmer fulfilled his dream of starting his own retail store on Saturday with the grand opening of his Designs by Dylan.
Palmer until 2018 was the head designer at Ellis Home & Garden in Longview for 10 years. He left to launch an online business that included a paid monthly design group called Dylan's Divas that would design and make wreaths. Then, his business evolved and he started selling products out of his home.
"I always wanted to open up a storefront," he said, adding that his major focus is on Christmas. He performs business and residential installations of Christmas decorations.
"I can work with any budget or any theme," he said, including incorporating long-treasured decorations.
He ran out of room at his house, prompting him to open the store at 105 E. Loop 281, in the shopping center behind McAlister's.
The store offers pre-made silk arrangements, wreaths or flower arrangements for the home, for instance, or customers can find products to make their own designs.
"I wanted my designs in my store to be different from everybody else," he said, with products that can't be found in big box stores.
He also plans to offer "wine and design" classes.
Designs by Dylan is open 10 a.m.-6 p.m. Monday-Saturday.
Family Dollar reopens
The Family Dollar store at 308 W. Main in Hallsville will mark its grand reopening Thursday.
The 8,000-square-foot-store has been renovated to offer a "broader assortment" of frozen and refrigerated items, pantry foods, beauty and health products, household and cleaning supplies, pet food, baby and toddler necessities, electronics and party supplies, Hallmark greeting cards, season items and home decor, crafting and school supplies and toys.
Like other Family Dollar stores, it also now carries a selection of $1 items.