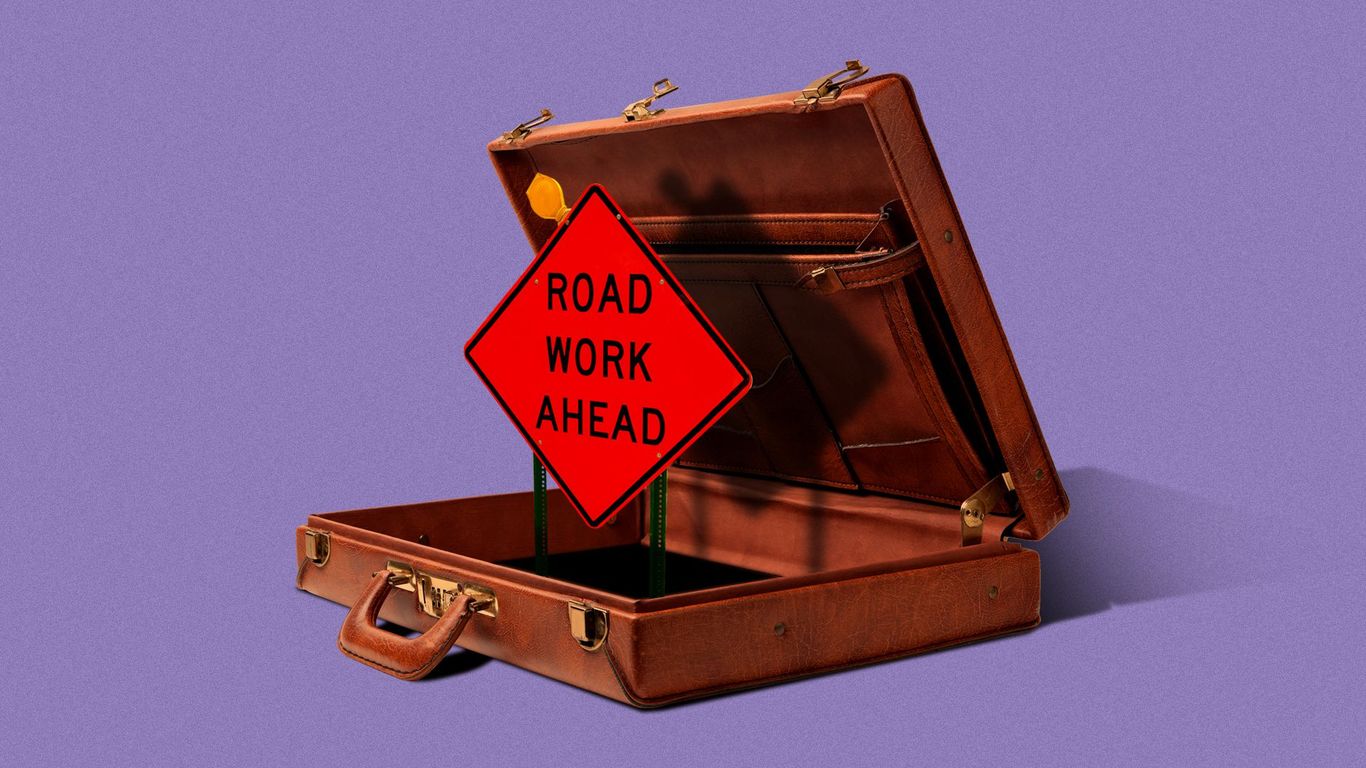 Business leaders across the country are trying to insert themselves into the infrastructure debate, using whatever external power they possess to push lawmakers to pass the $1.2 trillion bipartisan deal.
Why it matters: Axios surveyed an array of business leaders and their statements, and from UPS to Siemens to Raytheon, everyone seems to want the deal to succeed — particularly since it doesn't include tax increases.
Blackstone global head of infrastructure Sean Klimczak said: "Renewed federal support in this area — combined with state, local and private investment — will create good-paying jobs and promote sustainable economic growth. We are proud to support this bipartisan framework."
Bechtel CEO Brendan Bechtel said in a statement: "We are strongly supportive of the scope of this bipartisan framework to ensure our infrastructure can meet the needs and demands of our country and its dynamic economy for generations to come."
Siemens USA CEO Barbara Humpton tweeted: "As a bipartisan infrastructure plan moves forward, we're encouraged to see a vision for investing in the power grid."
Axios Pro Rata writer Dan Primack said such backing makes sense: "It's all cake and no spinach."
Between the lines: U.S. economic policy has constantly been in flux since the start of the pandemic and the transition between administrations.
Business leaders want stability so they can plan their futures.
Infrastructure is largely seen as a most durable policy, as building roads and bridges and fixing potholes have long been considered bipartisan — and are incredibly popular with voters.
Many businesses also are eager to come out publicly on a political issue that's widely popular with voters, following the blowback some suffered after yanking political donations to some Republican lawmakers following the Jan. 6 Capitol assault.
Meanwhile on the Hill, lawmakers are even more receptive to what business leaders have to say on this issue because of the emphasis on jobs.
There are temporary jobs in building infrastructure, as well as longer-term job creation and economic growth.
It's also something lawmakers can go back home and easily sell to voters.
What they're saying: The Business Roundtable, the voice of America's top CEOs, will focus on the group of 21 senators who negotiated the bipartisan deal, as well as the Problem Solvers Caucus in the House and other members.
This week it's rolling out an engagement plan that includes launching radio and digital ads in 52 media markets, plus the District of Columbia, urging support of the deal.
It will take out print ads in local newspapers, including the Delaware News Journal on Thursday.
It is also activating its 232 CEOs and giving them call scripts, with the goal of ensuring that crucial lawmakers hear from two to three CEOs.
What to watch: As earnings season ramps up in the coming weeks, expect corporate executives to use the occasion to talk up the deal with reporters.
Raytheon CEO Greg Hayes said this month: "We very much support the bipartisan efforts we've seen in Congress of late to come to a reasonable solution around how much we can afford to invest in infrastructure."
UPS said in a statement to Axios: "A bipartisan deal can equitably and sustainably accelerate the country's economic recovery from the COVID-19 pandemic while enhancing personal mobility, increasing safety and facilitating goods movement."