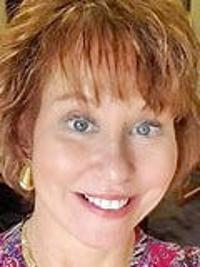 New COO/CEO
Catherine M. "Katie" Heritage has been named chief operating officer and deputy CEO of Northwestern Community Services.
She joins Northwestern following a 24-year tenure with the Fauquier County Gcovernment. She began her career in 1996 as a probation officer and was promoted to senior court services officer and then director of court services. In 2003, she was promoted to the position of deputy county administrator where her areas of responsibility included Social Services, Children's Services and Court Services. She served as the county's liaison to the Rappahannock Rapidan Community Services Board and was active in community organizations including the Community Alliance for Drug Rehabilitation and Education and the Domestic Violence Task Force.
She holds a bachelor's degree, a master's in public administration and law degree from George Mason University, and is a certified applied project manager. She begins the position May 3.
Northwestern Community Services serves the city of Winchester and the counties of Clarke, Frederick, Page, Shenandoah and Warren, offering outpatient, case management, day support, and residential and emergency programs for children and adults with emotional/behavioral disorders, mental illness, substance use, and intellectual and developmental disabilities.
Named to board
Hakeem Thomas, a local cybersecurity engineer for Netmaker Communications LLC in Winchester, has been named to the board of directors of his alma mater, Bloomsburg University of Pennsylvania.
Thomas was nominated and voted on by the university's alumni association to a six-year term, which starts July 1. His duties include attending major events and mentoring current students, as well as playing a key role in developing programs for students, grants and scholarships, and fundraising.
As a student there he helped raise $30,000 in four years for veterans and suicide awareness and held several leadership positions on campus.
Webinars
The Shenandoah Valley Partnership and the Small Business Development Center is initiating a series of free Google webinars to assist business owners. Upcoming seminars are:
• Digital Skills for Everyday Tasks: 9:30-10:30 a.m., Thursday. Registration: https://tinyurl.com/u3detb8m.
• Make Your Website Work For You: 10-11 a.m., May 12. Registration: https://tinyurl.com/hzwhhjf3.
• Get Your Local Business on Google Search and Maps: 1-2 p.m., June 10. Registration: https://tinyurl.com/ympw66bb.
Job Fair
Fourteen area employers will be participating in a regional virtual job fair sponsored by the Virginia Employment Commission on April 29. Two sessions will be offered from 12:30-2 p.m. and 2:30-4 p.m. Register at www.valleyvirtualjobfairs.com.
Childcare summit
The School of Strategic Leadership Students and the Gilliam Center for Entrepreneurship at James Madison University will host a virtual Rural Childcare Summit on April 30.
The morning session will be held from 9-11 a.m. focusing on "The Bottom Line Value of Supporting Working Parents" and the afternoon session from noon to 2 p.m. focuses on "The Business of Childcare: Creating Your Own." Registration is free by emailing [email protected].
Strasburg Farmers Market
The Strasburg Farmers Market opens a new season on May 1 at the Strasburg Square and Market Pavilion, 216 E. King St. The market will be open from 11 a.m.-2 p.m. on Saturdays through October and 11 a.m.-2 p.m. on a bi-weekly basis November through April.
Vendor applications are available by emailing Allyson Ponn at [email protected].
D&M Farms
The Virginia Department of Conservation and Recreation, in partnership with the Lord Fairfax Soil and Water Conservation District, has named Mike Dirting, Linda Miller, Nathaniel Dirting and Brent Miller of D&M Farms LLC, a livestock operation in Edinburg, as one of seven recipients of the 2020 Virginia Grand Basin Clean Water Farm Award.
These awards are presented yearly to farmers or farm owners who are doing exceptional work to protect soil and water resources. One winner is selected from each of the major river basins for the Grand Basin Clean Water Farm Award. Award recipients typically participate in the Virginia Agricultural Best Management Practices Cost-Share Program, which helps farmers implement more than 70 different structural and agronomic practices to protect soil and water. Practices include fencing to keep livestock out of waterways, nutrient management, cover crops, grass or vegetative buffers along streams, and no-till techniques to minimize soil disturbance.
For descriptions of each farm, go to https://tinyurl.com/nfwhbhxh.
Submissions
Send in your events at www.nvdaily.com/site/forms