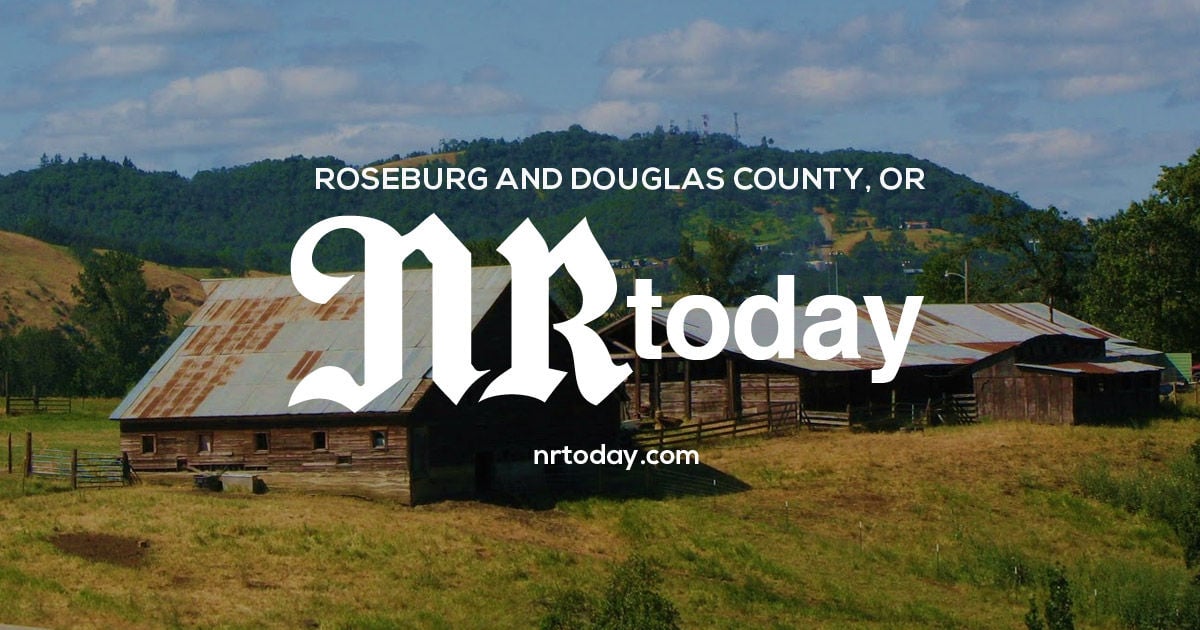 The Scrubs and More Store has opened at 830 SE Rose St. in downtown Roseburg.
The store carries name brand clothing and accessories for medical professionals, said Brad Watkins, who owns the store with his wife Kisha. The store is open weekdays from 10 a.m. to 6 p.m.
"We decided to split the clothing off from Rick's Medical Supply into its own entity and move it downtown to a building we own that formerly housed Kisha's nail and hair salon, The Nail Café," Brad Watkins said. "We have Sasha Ringen, whom was the lead for Rick's on the scrubs, managing the new location."
The store carries Grays Anatomy, Koi, Carhart and other brands, along with nursing accessories and footwear, he said.
The Scrubs and More Store is planning to have a grand opening celebration the week of Oct. 4, Watkins said. For more information call the store at 541-673-1668.
TODD PROMOTEDKemberly Todd is starting a new position at the CCD Business Development Corp., as its Technical Assistance Coordinator, serving Douglas, Coos and Curry counties. CCD was awarded a Local Initiatives Support Corp. grant, funded through US Bank, to hel pay for the position.
"The opportunity to help small businesses get the help they need, and access to technical assistance is my happy place," Todd said. "Now I get to assist entrepreneurs and business owners in three counties."
COVID times have brought the longtime needs of small business owners to the forefront, and this new technical assistance grant is geared to help, Todd said.
"When you're a small business owner there isn't a lot of time to manage and/or expand the business, and that is where technical assistance comes in," she said. "Technical assistance can be different depending on the business owners needs. They may need to write a business plan, ask how to hire a new employee, and secure financial resources to invest in their business. When a business wants to access capital, CCD is the place to start planning."
The technical assistance grant can assist both non-profit and for-profit businesses. Non-profits employ people while serving their communities, and in many ways operate like any business — they need access to money and technical assistance to ensure their success, Todd said.
For the past seven years, Todd has worked as a program specialist for the Umpqua Community College Small Business Development Center (SBDC). CCD, which is celebrating its 50th anniversary this year, partners with the Small Business Development Center and city and county economic development efforts to access and respond to the needs of the small business community in the counties they serve.
Todd said that small business owners work hard and are pulled in many directions.
"It's my goal to meet them in their business or at community events and meetings to learn their specific needs and direct them to the resource that can help," she said.
For more information email [email protected] or call 541-672-6728. To learn more about technical assistance for your business or apply, please visit the CCD website at ccdbusiness.org.
NEW PHARMACY IN SAFEWAYMyrtle Creek is about to get a new pharmacy to replace the Safeway pharmacy, which recently closed.
Dr. Michel Albert Daher will be the owner and pharmacist in charge. He will take over the space of the old pharmacy in Safeway and has a lease on that property, said Myrtle Creek City Administrator Sean Negherbon. Daher is also associated with the Pax Pharmacy in Duarte, California.
The name of the new pharmacy will be Myrtle Drug. It is expected to open in mid-October.
Daher received his doctorate in pharmacy from Oregon State University in 2013. He completed his residency in Ambulatory Care at the OHSU and Old Town Clinic in Portland, Oregon in 2014 and opened Pax Pharmacy immediately after, according to the Pax Pharmacy web site.
The specialized services he provides include long term care services, diabetes specialized care and medication therapy management.
Also coming to Myrtle Creek are six electric car battery chargers, which are being installed in front of the Grocery Outlet/Dollar Tree/Tractor Supply shopping complex near Exit 103 off Interstate 5.