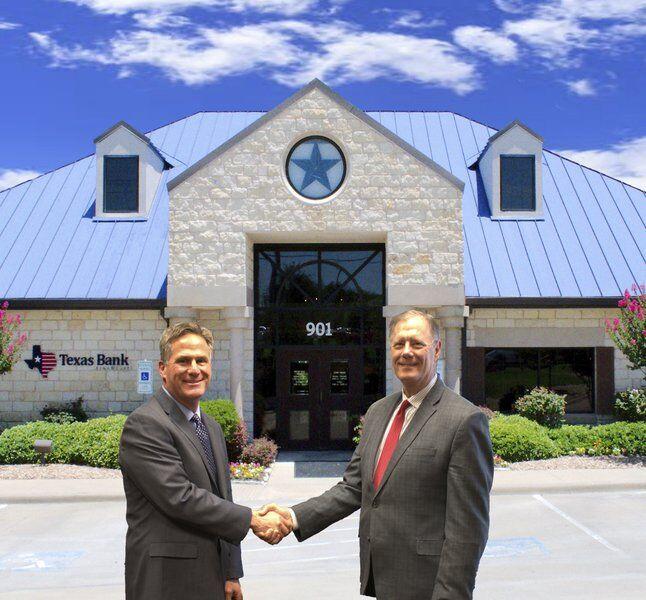 Texas Bank Chairman and CEO Mark Riebe announces long-time Weatherford banker Lin Bearden as the new Parker County president for Texas Bank. Bearden will office in the Weatherford office located on Santa Fe Drive.
Bearden is 30-year plus resident of Parker County and a highest honor graduate of Weatherford College, and a summa cum laude graduate of TCU and Tarleton State University, where he earned an MBA. He is also a graduate of the ABA Stonier Graduate School of Banking at Georgetown University.
He serves and has served with numerous groups and organizations in the area including Center of Hope, Weatherford College Foundation, Civic Development Inc., Christian Men's Fellowship, Weatherford Rotary and the Weatherford Chamber of Commerce, to name a few. He is a former Weatherford Citizen of the Year and a Distinguished Alumnus of both Weatherford College and Tarleton State.
Lin served for 23 years with a local bank in Weatherford, 16 of those years as the president and CEO. During his tenure, the bank experienced significant growth and added two branches.
With more than 30 years in the local business community, Riebe said, "Lin's extensive knowledge of the commercial lending process and his community ties will greatly benefit Texas Bank customers and we are very pleased to have him as our Parker County Market President.
"We've been able to provide excellent solutions for our commercial clients and with the addition of Lin we look forward to continuing and expanding our commercial business."
Bearden and his wife Tiffany live in Hudson Oaks with son Alex, attend Trinity Bible Church, and try to keep up with older daughters, Catherine, Jessica and Victoria.
About Texas Bank: Texas Bank is a personal service community bank serving Parker, Tarrant, Dallas, and other surrounding counties from its Weatherford headquarter location. Opened in 1999 and then bought in 2010 by the Doss-Knight family, the bank provides a broad range of banking services including transactional, as well as deposit and lending products, and augments these services through remote access and advanced technology products.