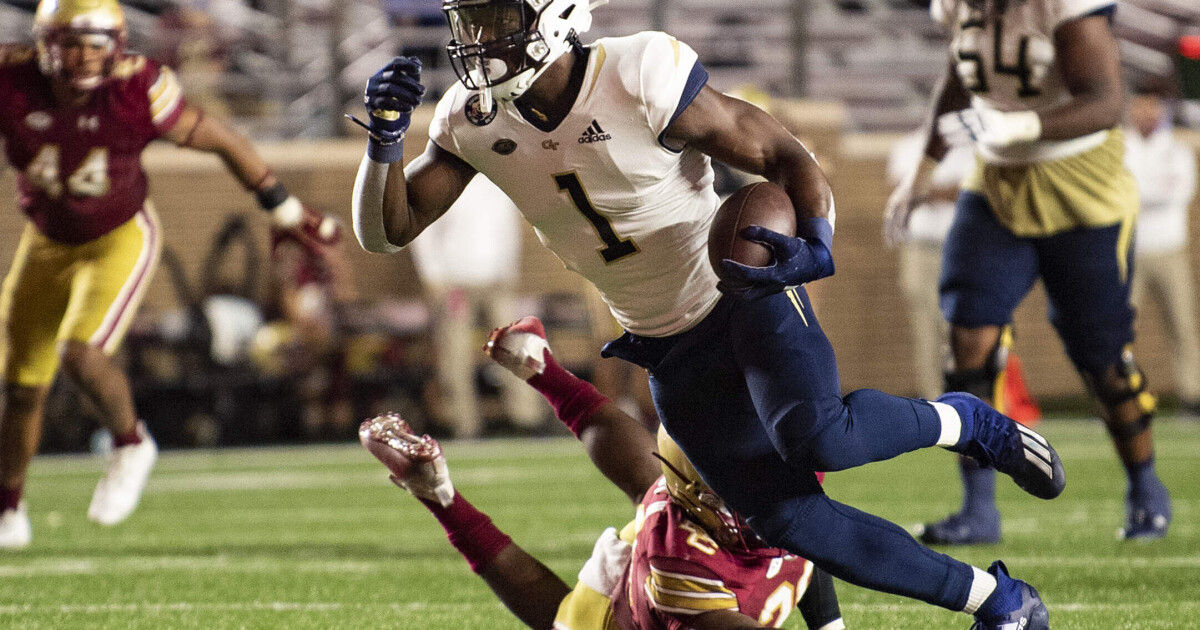 Camp led Georgia Tech with 29 receptions for 439 yards and four touchdowns in last year's pandemic-shortened 10-game season. He caught multiple passes in 9-of-10 games, capped by a five-catch, 95-yard performance in the season finale against Pitt. He hauled in his longest reception of the season with a 59-yard touchdown catch against eventual Atlantic Coast Conference champion and College Football Playoff participant Clemson.
For his collegiate career, Camp caught 48 passes for 808 yards and five touchdowns, despite playing his first three seasons in Georgia Tech's previous run-heavy option offense, and seeing his final two seasons cut short due to injury in 2019 (four games) and the Covid-19 pandemic in 2020 (10 games).
The 6-2, 226-pound wideout wowed NFL scouts on Georgia Tech's Pro Day in March by running a 4.43-second 40-yard dash, recording a 39.5-inch vertical jump and bench-pressing 225 pounds a whopping 30 times (which is three more than any wide receiver has ever done at the NFL Combine).
Camp is the 211th NFL draft pick in Georgia Tech history. After a two-year stretch with no draft picks, Tech has had players selected in each of the last two NFL Drafts. Last year, Tyler Davis became the highest-selected tight end in Yellow Jackets history when he also drafted in the sixth round by the Jacksonville Jaguars (No. 206 overall).
Camp becomes the fourth former Yellow Jacket on the Jaguars' current roster, joining Davis, another former teammate in running back Nathan Cottrell and sixth-year NFL defensive end Adam Gotsis.
In addition to his prowess on the field, Camp was a member of the ACC's all-academic team in 2020 and graduated from Georgia Tech with a B.S. in history, technology and society in May 2020.
Alexander-Tharpe Fund
The Alexander-Tharpe Fund is the fundraising arm of Georgia Tech athletics, providing scholarship, operations and facilities support for Georgia Tech's 400-plus student-athletes. Be a part of developing Georgia Tech's Everyday Champions and helping the Yellow Jackets compete for championships at the highest levels of college athletics by supporting the Support The Swarm Fund, which helps Georgia Tech athletics offset the significant financial challenges associated with Covid-19, and the Annual Athletic Scholarship Fund, which directly provides scholarships for Georgia Tech student-athletes. To learn more about supporting the Yellow Jackets, visit atfund.org.
For the latest information on the Georgia Tech Yellow Jackets, follow us on Twitter (@GTAthletics), Facebook, Instagram or visit us at www.ramblinwreck.com.