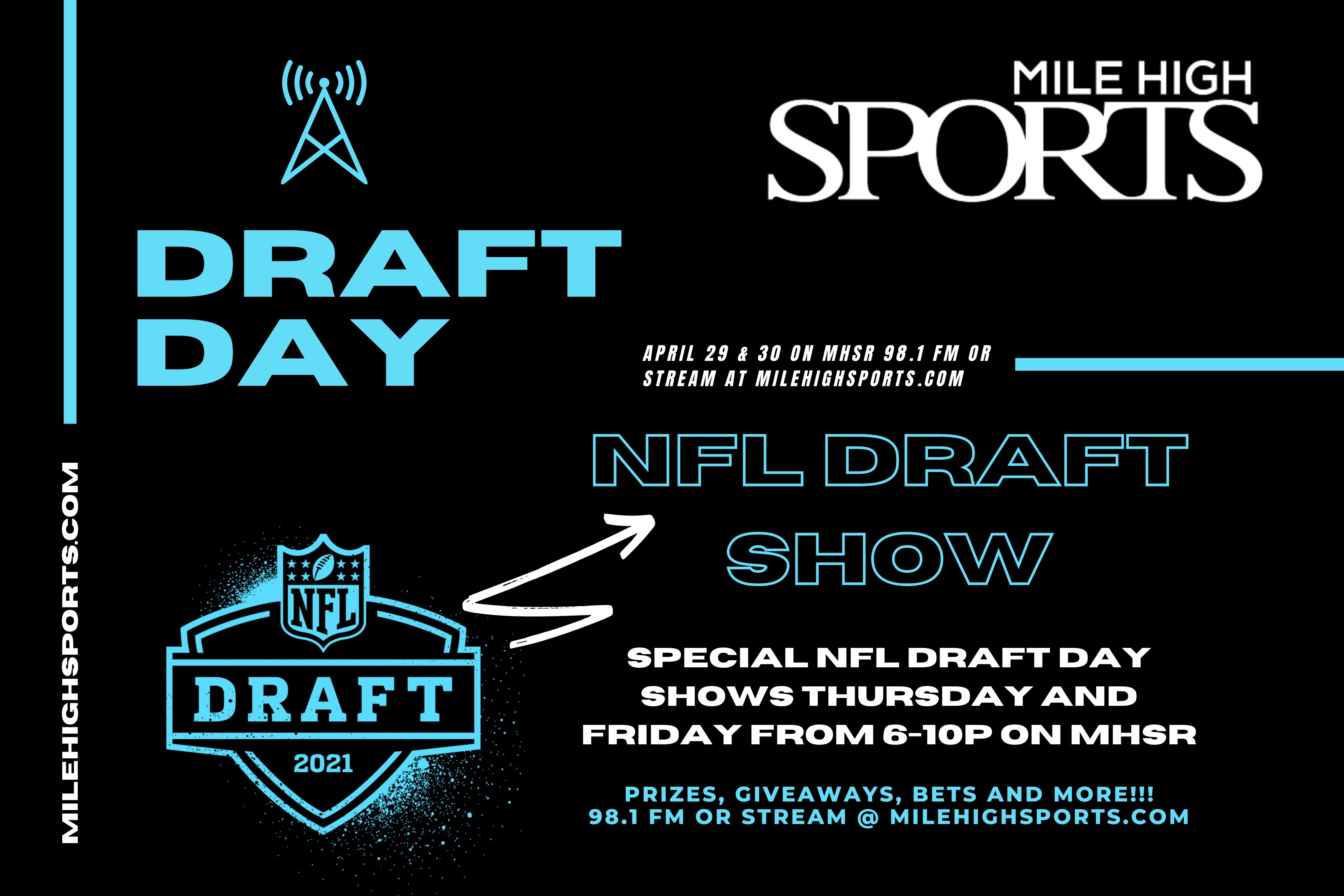 Draft season is upon us, and football fans across the front range are eagerly awaiting for the NFL Draft to roll around at the end of the week.
Our Denver Broncos are sitting pretty with the No. 9 overall pick in the draft, but there has been plenty of speculation about what the Broncos' course of action may be come draft night.
Trade up? Move back? Draft a QB? All options are on the table for the Broncos at the moment, and we are eager to see what direction the team ends up going come draft night.
With that, we are gearing up for our NFL Draft Show here at Mile High Sports and are ready to roll out some of the details!
The #NFLDraft is approaching, and our team is gearing up for our draft show!

The MHS crew will be LIVE on 98.1 FM to provide you with wall-to-wall draft coverage 📻

Local takes, giveaways, bets and more from 6-10p on 98.1 FM or streaming at https://t.co/i3zlOFDGiW 🏈 pic.twitter.com/D42veXmQFM

— milehighsports (@MileHighSports) April 27, 2021
The MHS Draft Show will air from 6-10p on Thursday and Friday right here on Mile High Sports. The audio version of the show will broadcast live over our two radio frequencies, 98.1 FM and 107.5 HD3. We will also have a visual component to the show available to stream live at MileHighSports.com.
The show will be loaded with content, featuring our crop of Broncos writers and some respected guests from both the local and national circuits. If you are a local football fan, this is the show for you. Plus, we are going to be doing a ton of giveaways throughout the night, courtesy of our fantastic sponsors!
Be sure to stay locked to our social media @MileHighSports for more information about the show leading up to the draft.
See ya there!