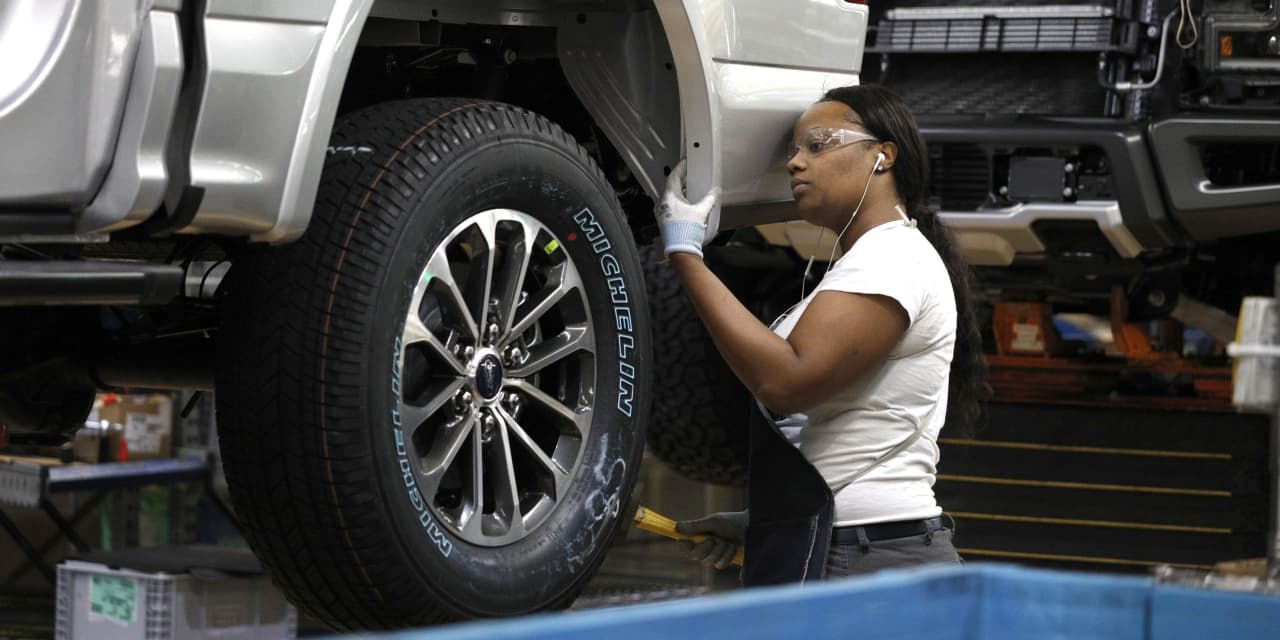 A measure of business conditions in the Chicago region had another strong reading in May, reaching its highest level in 47 years, a trade group said Friday.
The Chicago Business Barometer, also known as the Chicago PMI, jumped to 75.2 in May from 72.1, which had been the highest reading since December 1983.
Economists polled by the Wall Street Journal forecast decline to a 68 reading.
Readings over 50 signal expansion.
The index is produced by the ISM-Chicago with MNI. It is sent to subscribers three minutes before its release to the public at 9:45 am Eastern.
The Chicago PMI is the last of the regional manufacturing indices before the national ISM data for May is released on Tuesday. The ISM factory index slipped to 60.7% in April, which remained the eleventh straight month above the 50% break.
"Households have a ton of money and want to spend it," according to a Friday note by Chris Low, chief economist at FHN Financial. "Retailers can't keep goods in stock. Manufacturers are trying to keep up, but cannot get parts and materials. Some have laid off workers as a result."
See: 5 surprising things in short supply this Memorial Day Weekend
"The global supply chain will eventually work out the kinks and catch up with demand, but there will be inflation in the interim," he added. "As for policy makers, for some reason they all — the Fed, the president, Congress — think more stimulus is the answer. Other than that last part, it all makes sense."
Stocks were rising late Friday morning, with the Dow Jones Industrial Average DJIA, +0.19% up up 112 points, or 0.3%, the S&P 500 index SPX, +0.08% up about 11 points, or 0.3%, and the Nasdaq Composite index COMP, +0.09% gaining 58 points, or about 0.4%.