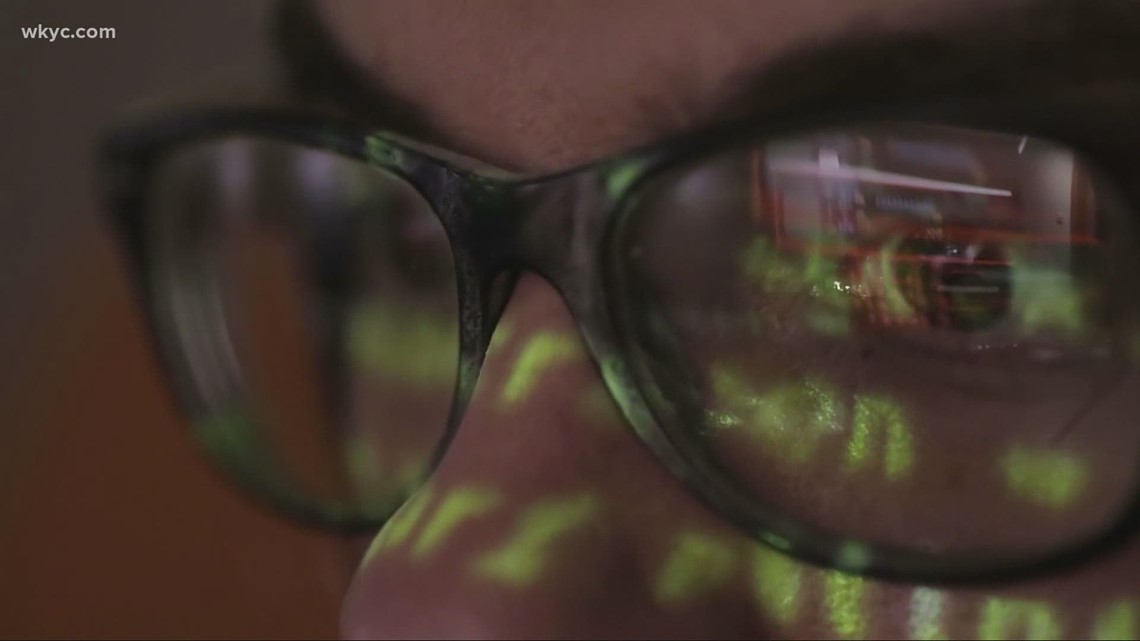 CLEVELAND — The pandemic has forced a lot of people to rethink their employment situation – whether it's because they've lost their job or realized they weren't happy in their current spot. But regardless of why you might be looking for a new job, now is a great time for it, especially if a tech job piques your interest.
"The pandemic really made me realize it's either now or never," said Melissa Ferguson. She says she was going through the motions at her banking job. It just wasn't her passion.
"I just seemed very empty and I was always stressed out," she said. "it's like you just cannot get this piece to fit that puzzle. You can't do something you weren't meant to do."
So in the middle of the pandemic, she quit and moved in with her family to pursue something she always loved, software development.
Ferguson enrolled in a 14-week intensive, full-time coding boot camp called Tech Elevator, where Campus Director Marty Mordarski says, "individuals really from all walks of life enter our program. And even if they didn't have any coding or technical experience prior, [they can] get jobs as entry level software engineers and developers with local companies."
Ferguson's fiancé Cody, who handled insurance claims enrolled as well. But it took a lot out of them.
"In the three months I was there, I was working in an attic, just typing away," Ferguson said. "It was tough, I didn't get to have a lot of luxuries."
The other hardship the more than $15,000 price tag for the program. Although, like many students training for tech jobs these days, Ferguson was able to get tuition help from public and private sources, up to 85 percent of the cost.
"There are people in our communities that have underlying talents and skills an aptitude to do these really high in-demand roles and jobs," Mordarski said. "They just maybe haven't had the opportunity to learn the hard skills that they need to perform in those jobs."
But the odds are in their favor that it will pay off. The Bureau of Labor Statistics says the average salary for a software designer is more than $70,000, with the number of jobs growing. And according to Tech Elevator, 92 percent of their students get placed within six months of graduating. Although there is a multi-step vetting process to make sure applicants are the right fit.
"We're here to elevate people, companies and communities," Mordarski said. "We're not just here to collect tuition checks."
One week before graduating, Ferguson was hired as a software developer at PNC, for $20,000 more than she was making at her old job. Her fiancé was hired there as well for double his last salary.
But for the two of them, it's finally getting to do what they love that's the best payout.
"It was something that's unreal to both of us," Ferguson said. "It's one of those things where sometimes you feel like you're not worth more than what you're given, and then you find out that with the right kind of community that helps build you up you are worth it."
Things to know about coding boot camps: