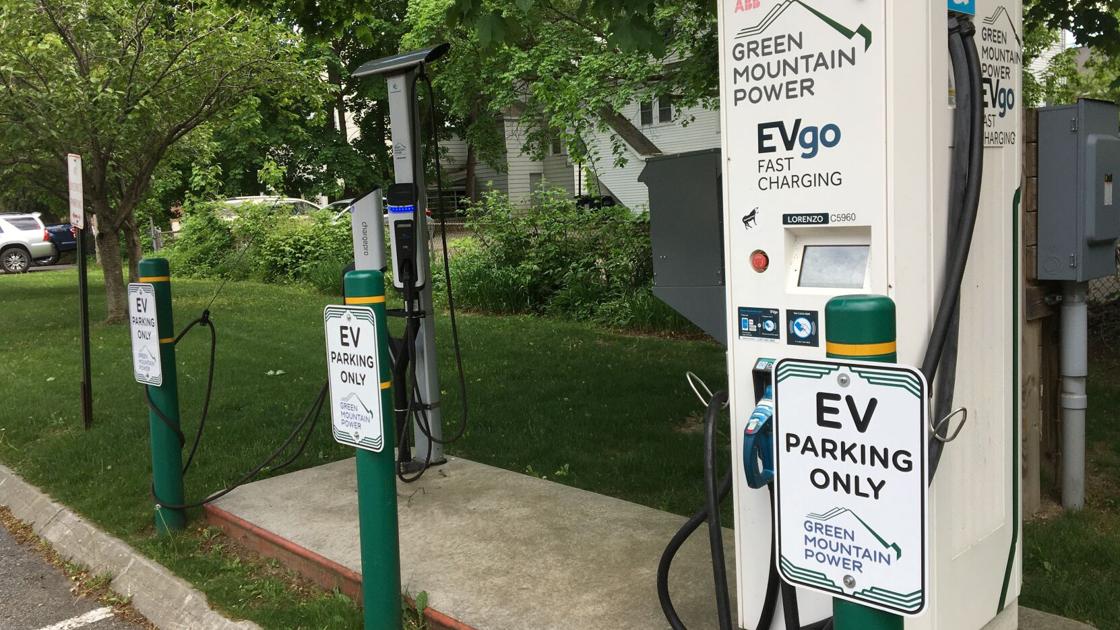 BENNINGTON — An online Southern Vermont Jobs and Climate Forum highlighted both the economic challenges posed by climate change and the opportunities for innovative business owners who anticipate what a changing climate will foster.
Sponsored by the Vermont Council on Rural Development and the Vermont Climate Economy Action Team, the June 24 event included panelists Robert Stevens of Stevens & Associates; Stephanie Lane, executive director of Shires Housing; and Jesse McDougall of Studio Hill Farm in Shaftsbury.
The forum was moderated by Jon Copans, director of VCRD's Climate Economy Model Communities Program.
VCRD Executive Director Paul Costello said climate change is showing up in the economy in vivid and dramatic ways, "and it is imperative that we have to build creative solutions" to deal with it.
There is a well-defined "global response to climate change," he said, "in that people are inventing solutions and they are bringing that into the marketplace. … And the global solutions marketplace is going to be the place that wins in the economy of the 21st century."
Working to reduce fossil fuel use in transportation, heating and agriculture, and innovation in alternative energy sources and other sectors of the climate-related economy also is attracting youth to Vermont "who want to be on the cutting edge of these solutions of the future," Costello said.
Stevens' firm has overseen the Brooks House restoration in Brattleboro and the Putnam Block redevelopment project in Bennington. After restoring a number of existing buildings, he said, the purpose of the business has condensed to "build a livable community."
Lane said Shires Housing, a not-for-profit with 400 units in its portfolio, much of it affordable housing, has stressed energy efficiency and works with multiple partners to develop the most efficient buildings for each site and strives to improve on that score with each project.
She said the COVID-19 pandemic also forced her organization to think creatively about the need to be in an office, and the need for most commuting to the office. A more energy-efficient hybrid model for work at home and in the office is likely to become a fixture, she said.
"We've learned how to do this, so why can't we continue," Lane said.
Shires Housing also considers "what we build and how we build in terms of sustainability," she said, as well as in efficiency and sustainable practices on construction job site.
ON THE FARM
McDougall said he and his wife, Cally, discontinued traditional land and animal management practices a decade ago for ecological reasons and have been surprised how restorative management of the 270-acre farm – which now focuses on raising sheep and poultry – has made it more economically viable today.
McDougall also has been active with the Regenerative Food Network, which focuses on farm and food processing infrastructure, local food distribution, and sales and marketing.
"Climate change has been in some ways part of our DNA and has been for years," Stevens said. "What's changed recently is that it is easier to find clients and audiences that share those values."
In general, he said, developers "have made a mess of our environment for the last 80 years. We've built something that is incredibly wasteful" in terms of fuel and utility usage and the distances residents are required to travel.
"We've built a world where you have to drive for 90 percent or your uses instead of drive for 10 percent of your uses," Stevens said.
"So we view this as a long-term restructuring — one project at a time, building a community that might be more sustainable and economically viable for future generations … For us, it's about how each piece builds a better community for the long term."
McDougall said his Studio Farm is a multiple generation family dairy farm that he and his wife took over in 2012. He said they turned out of necessity to practices that restore the farm ecosystem that traditional farming methods and the symptoms of a warming climate had negatively affected – including the quality of the soil and crop production.
In general, the country and many farmers around the world have been "trying to manage a biological system industrially," he said, and a result has been a tendency to turn farm land into desert.
The changes they made on their farm included in the management of the livestock – now sheep and poultry, McDougall said. Moving the animals on a regular basis, he said, is done to replicate conditions in the Great Plains when buffalo and other animals roamed free and built up the soil naturally, rather than wear out the soil in an enclosed pasture over time.
"That's when farming stopped getting harder and harder and harder and got easier and easier and easier," he said, with grasses on the farm growing "better, faster, more abundantly and more nutritiously," leading to an economic benefit.
In addition, those practices cut down the farm's costs for fertilizers, pesticides and herbicides, and other expenses, McDougall said.
As Studio Farm has become known, he added, "we are getting emails weekly, if not biweekly, from young people who are looking to help us here in Shaftsbury, Vermont … The prospect of working directly to affect climate change is really appealing to people around the globe."
PUTNAM BLOCK
Speaking of energy use considerations with his firm's projects, Stevens said, "In general we're doing gut rehabs, and at the end of the day we are meeting the Vermont high energy standards in the rehabilitation of these buildings. So, I feel fortunate to be able to do that. I know that the majority of our carbon emissions are coming from existing buildings, and I know that the cost of just an energy retrofit does not save your operating costs enough to justify that investment."
Energy costs for rehabilitated buildings are much lower, he said, but "the first cost is quite a burden."
As a result, "every project that we do has some tax credit, something, that is closing that gap," he said.
On the plus side, large transformative projects like the Putnam Block or Brooks House "kind of create a bump in the overall economy," he said, by bringing new residents to downtowns, encouraging others in the downtown to invest in their properties and in other ways. "There is a ripple effect … We just feel like it is something we have to keep working at again, and again and again to try to improve these urban centers."
CONSTANT REVIEW
Shires Housing also does gut rehabs of existing rental units, such as two properties recently on Depot Street in Bennington, as well as new housing projects, such as the 24-unit Monument View Apartments in Bennington and Lake Paran Village in North Bennington.
On rehabilitation projects, "we always make a really deep retrofit a part of that as much as we can, to the degree that we can based on what funding is available."
Shires works with Efficiency Vermont and other entities in making those determinations, she said.
On the 22-unit Lake Paran Village project, both Green Mountain Power and Efficiency Vermont offered incentives. Overall on that project, Shires successfully created a fossil fuel free development, she said, and included a solar panel component.
As is normal, she said, decisions on project changes to meet goals or save on costs were made along the way.
"Each [project] we want to do more; we want to do better," Lane said.
Another part of the Shires strategic plan, she said, is to allow everyone, not just the wealthy, to experience the benefits of strong investment in energy efficiency.