THE FLATS – Deivon Smith, a former four-star point guard from Grayson, Ga., who played his freshman year of college basketball at Mississippi State, has signed a grant-in-aid with Georgia Tech and will join the Yellow Jackets for the 2021-22 season, head coach Josh Pastner announced.
Smith (first name pronounced DAY-von) started the first three games of the season and five in SEC competition (eight starts altogether) last season, averaging 5.2 points, 3.6 rebounds and 2.9 assists across 33 games for the Bulldogs, who went 18-15 overall and reached the championship game of the NIT. The 6-1 Loganville, Ga., native compiled a 97/56 assist/turnover ratio, shot 33.9 percent from the floor, 27.9 percent from three-point range and 61.5 percent from the foul line. He was better in SEC games, averaging 5.6 points, 3.6 rebounds and 3.0 assists in helping MSU go 8-10 in conference. Smith scored double figures in five games, with a high of 17 with three rebounds and three assists in the NIT championship game loss to Memphis.
"We're excited to have Deivon join our Georgia Tech family," said Pastner of Smith, who has four years of eligibility remaining. "We're looking forward to him being a great player here at Georgia Tech. He's a really good athlete, and a really good guard-rebounder, and he's been around winning his entire life. We're excited to continue to develop his skill set."
Smith scored in double figures five times last season at Mississippi State, including a high of 17 in the NIT Championship game against Memphis. (photo courtesy of Mississippi State athletics)
Smith attended Grayson (Ga.) High School, where he was named the 2020 Gwinnett Prep Sports Player of the Year, averaging 17.6 points, 8.3 assists, 8.1 rebounds and 3.5 steals per game as a senior. He was ranked as high as No. 63 in the nation by 247Sports. He led Grayson to a 25-4 record in 2017-18, won the Region 8-AAAAAAA championship and went to the state final four.
He joins a Tech team coming off its first Atlantic Coast Conference title in 28 years, a 17-9 overall record and its best regular-season conference finish in 17 years, fourth place with an 11-6 record.
Men's season ticket prices start at $290, and returning season ticket holders that renew their seats by April 9 will save $25 per ticket. All price levels and associated TECH Fund donations remain unchanged from 2019-20. For a full pricing chart and list of benefits, click here.
Aside from receiving significant cost-savings compared to single-game ticket prices, season ticket purchasers can take an advantage of an interest-free payment plan, receive priority for ticket to post-season events, use online technology to transfer tickets, receive season parking options and access to a secure secondary ticket market.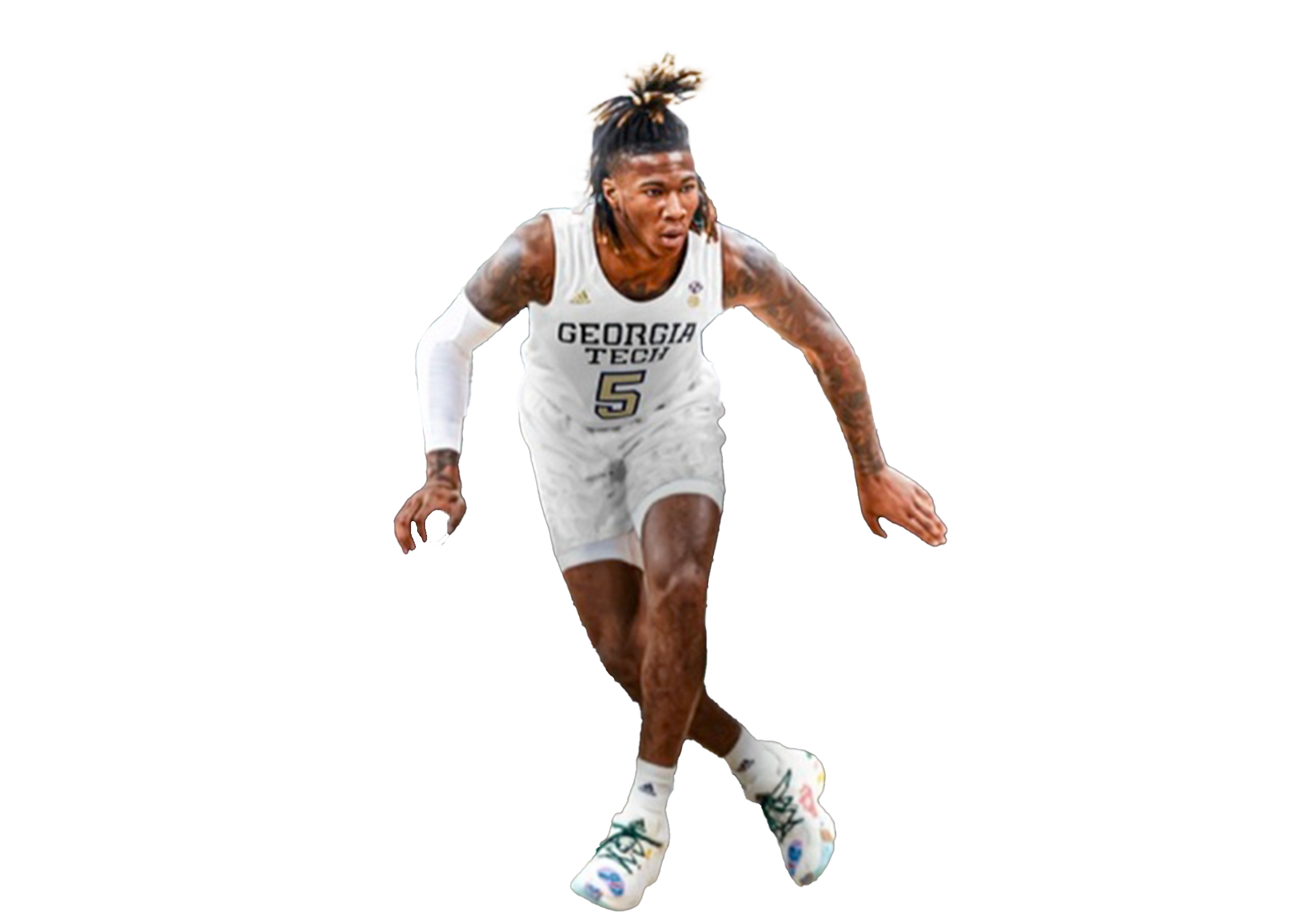 Alexander-Tharpe Fund
The Alexander-Tharpe Fund is the fundraising arm of Georgia Tech athletics, providing scholarship, operations and facilities support for Georgia Tech's 400-plus student-athletes. Be a part of developing Georgia Tech's Everyday Champions and helping the Yellow Jackets compete for championships at the highest levels of college athletics by supporting the A-T Fund's Annual Athletic Scholarship Fund, which directly provides scholarships for Georgia Tech student-athletes, and the Support The Swarm Fund, created to give fans an opportunity to help Georgia Tech athletics maintain its recent momentum through the financial challenges of the Covid-19 pandemic! To learn more about supporting the Yellow Jackets, visit atfund.org.
ABOUT GEORGIA TECH MEN'S BASKETBALL
Georgia Tech's men's basketball team won the Atlantic Coast Conference Tournament championship in 2021 after finishing fourth in the regular season. Tech has been a member of the Atlantic Coast Conference since 1979, winning four ACC Championships (1985, 1990, 1993, 2021), playing in the NCAA Tournament 17 times and playing in two Final Fours (1990, 2004). Connect with Georgia Tech Men's Basketball on social media by liking their Facebook Page, or following on Twitter (@GTMBB) and Instagram. For more information on Tech basketball, visit Ramblinwreck.com.