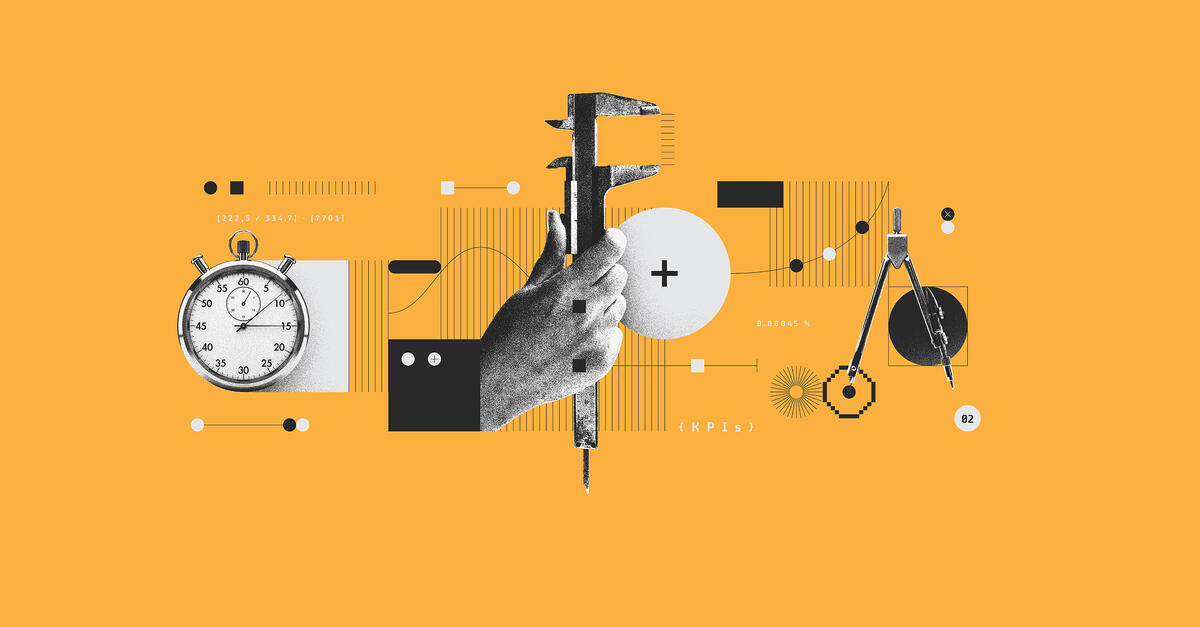 For many organizations, key performance indicators are "key" in name only, tracked primarily to meet compliance regulations or provide a retrospective analysis. What's needed are smarter KPIs, said Michael Schrage, a visiting research fellow at the MIT Initiative on the Digital Economy.
As Schrage wrote in a recent article and accompanying report in Sloan Management Review, advances in machine learning and predictive algorithms can turn KPIs into prescriptive indicators that guide strategy, rather than metrics that simply help managers keep score.
When applied to digital transformation efforts, KPIs can drive business strategy and provide a distinct competitive advantage, Schrage said. Because algorithms can "learn" from previous results to improve future performance, smart KPIs will only get smarter with time and further accelerate digital transformation. That's a data-driven virtuous cycle all digital leaderships should seek, Schrage said.
Reaching that point requires bolder levels of executive management and insight. Digitally native companies such as Alibaba, Amazon, and Slack have enjoyed clear advantages, as data has always driven their success, Schrage noted. But established firms ranging from Adidas America to JetBlue to Starbucks also increasingly value data as a strategic resource, he said.
"Executives in these types of organizations use KPIs to lead the enterprise, not just manage it. They want KPIs to inspire, not just to inform," Schrage said in an interview. "Every organization I advise has this performance management challenge front and center as a leadership priority."
Lessons from Slack and Adidas America
Collaboration software firm Slack provides an example of what's possible when a company better aligns its KPIs with its overall business strategy. Indeed, since the original KPI research effort over two years ago, Salesforce announced in January that it would acquire the company for over $27 billion.
Slack has set three top-line KPIs:
Increasing general awareness of the company.
Accelerating customer growth.
Maturing a sales pipeline.
This provides all employees with a specific focus for their work and an understanding of what matters most, according to Kelly Watkins, the company's vice president of global marketing, who was quoted in the SMR article.
Prioritizing three KPIs has two key advantages for Slack, Watkins said. First, business units understand how to best support each other's work — for example, marketing knows which data sales need to convert free users of Slack to the paid commercial offering. And second, teams have the data they need to make decisions in the moment, which encourages greater agility.
Apparel company Adidas America also focuses its KPIs on customer relationships, having recently transitioned from traditional financial metrics such as sales and profitability to the net promoter score, which ranks a customer's likelihood to recommend a brand.
For Adidas, which was founded in 1924, the shift to more advanced KPIs accompanied larger shifts in company culture, according to North American brand director Simon Atkins: Away from brick-and-mortar retail toward digital and mobile consumer experiences, and away from traditional marketing channels toward the use of individual brand advocates. KPIs are shared horizontally across the company and apply to the wholesale, retail, and e-commerce channels, he said.
The right KPIs need the right data
Becoming an advanced user of KPIs requires understanding the dependencies of three factors:
The key performance indicators themselves.
The data sources that feed into the KPIs.
How business decisions are made based on what the KPIs show.
This is no easy task, Schrage noted. As KPIs are refined, enterprises may need different data sets as well as additional analytics capabilities. "Leadership's biggest challenge is whether they have the best data for the best metrics," he said.
Better data, combined with better analytics capabilities, should allow enterprises to explore better, and faster, decision-making. Automating smart processes matters as much as augmenting human decision-making, Schrage said, cautioning that leaders must determine when the algorithm has the "right" to make a decision. They must also evaluate how KPIs should dynamically evolve as more data is available, algorithms become more sophisticated, and employees become more comfortable working with them.
The seven habits of highly effective KPI users
Schrage identified seven fundamental characteristics of enterprises successfully boosting their return on KPIs. The common thread is a commitment to data as an asset and a recognition that KPIs reflect strategic priorities:
KPIs help lead as well as manage. While management emphasizes achieving short-term goals and solving problems, leadership looks at the long-term vision for the enterprise. Viewed in this light, KPIs are more than just "numbers to hit;" they are metrics that help leaders anticipate the future and develop informed business plans.
KPIs align the organization. Selecting the right KPIs gets everyone in the organization on the same page, with both people and processes aligned to better serve customers' needs. Data-driven KPIs also enable organizations to be agile: Real-time assessment of sales performance or marketing campaign results, for example, enables data-driven decisions on course correction.
KPIs provide an integrated view of the customer. In industries from hospitality to healthcare, the traditional sales funnel no longer exists. Framing KPIs around awareness and anticipation of customer needs enables firms to engage customers at various touchpoint of the sales process, and in a range of digital and analog channels.
KPI components inform decision-making. KPIs such as sales conversion rate actually vary greatly depending on factors such as time of day, location, or platform (mobile, Web, or desktop). Enterprises with the capability to analyze this data in real-time are better positioned to adjust priorities than enterprises that can only conduct a retrospective analysis days later.
KPI data is shared across business units. When an enterprise establishes KPIs that apply to business units, success depends on cross-functional collaboration. Data visibility plays an important part in this collaboration, as managers need to see how their actions impact KPIs. Minimizing friction among business units may require enterprises to reexamine departmental and employee functions.
KPIs aren't allowed to proliferate indiscriminately. There is no "magic number" of KPIs, but fewer is generally better: Three enterprise KPIs and three functional KPIs should suffice. Given the wide range of data that's available to executives, and the speed at which it comes in, determining those KPIs can be a daunting task. It's best to focus specifically on KPIs that will drive business growth.
KPIs serve as data sets for machine learning. Both individually and collectively, KPIs can "teach" machine learning models in order to improve performance over time. This allows models to input transactional data, such as past sales figures, and "solve" for long-term values, such as future sales. In turn, these predictive values can help influence strategic planning decisions.
Ultimately, defining, developing, and refining KPIs should be a key focus of every organization's leadership team, Schrage recommended. Leaders should be ready to begin an enterprise-wide dialogue about how these KPIs will evolve beyond assessment metrics to drive organizational change.
Finally, KPIs themselves should be treated as a special data asset, especially as organizations adopt process automation as part of their ongoing digital transformation. Instead of being outputs for human analysis, Schrage suggested, they should be inputs for machines.
"The leaders of these organizations take data seriously, they take accountability seriously, and they take continuous improvement seriously," Schrage said.