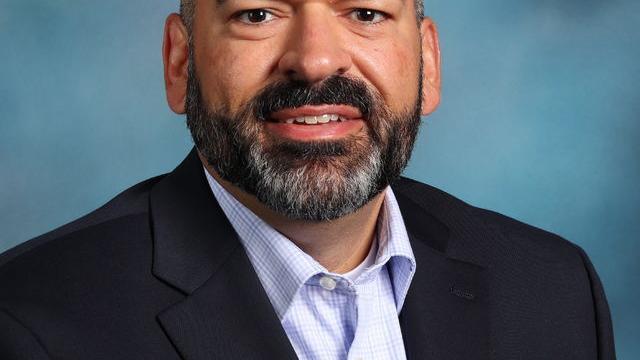 The Wisconsin Association of School Business Officials (WASBO) has selected the School District of Fort Atkinson as the recipient of the 2021 Business Services award.
Jason Demerath, director of business services for the School District of Fort Atkinson, implemented a process to quantitatively forecast the local effect of the global pandemic.
"The Business Services Award is presented annually to an education institution in Wisconsin which has implemented a business practice that has resulted in an improvement in service, an increase in efficiency, or, more simply, a better way of doing business," stated Baird representative Kevin Mullen.
Heading into the 2020-21 school year, COVID-19 numbers were increasing in Jefferson County, and the School District of Fort Atkinson Board of Education adopted the suggested metrics from the Jefferson County Health Department as to when schools should close to mitigate infection.
"Here (at the School District of Fort Atkinson) we would get an update at 2 p.m. every afternoon, so we were violently refreshing our web browser to see what that number was each day without having any idea of where it (that number) would go," commented Demerath.
The School District of Fort Atkinson prioritizes providing communication with staff and families as soon as possible. District officials yearned for a prediction model that would afford their team any amount of time to prep communication in anticipation of the official number to help speed up the communication process.
"We wanted to answer three main questions: How likely is it that we reach that threshold; when might we meet it, and how can we prepare organizationally and communicate to parents that we might be getting there and closure might be imminent; and if we do end up closing, when might we be able to come back," Demerath continued.
In their search for answers, Demerath engaged a quantitative modeling expert that had been doing some COVID-19 forecasting modeling nationally. He worked closely with this expert to develop a forecast based on data that he had access to along with the Jefferson County Health Department data to decipher when the district might meet the threshold.
In the following weeks, the School District of Fort Atkinson received updates on a daily basis and utilized this forecasted data as part of the data set the district used, along with advisement from the Jefferson County epidemiologist and local healthcare officials to determine potential expectations. This allowed the School District of Fort Atkinson to plan accordingly.
"One of the major impacts was being able to make decisions based on data," Demerath commented. "We were able to communicate what we were seeing and what might be coming to parents, community members and to our board ahead of what transpired in real-time."
In having this unique data set, it eliminated some of the anxiousness over whether the district was going to need to close the next day and when might it reopen. By analyzing all of the data sets, and upon noting the predicted decline in cases the school district was able to start bringing students with the highest need back into its buildings, and eventually it was able to welcome the return of the entire student population.
"If we didn't have this predictive model, then we might still be questioning will there be a spike, will there be a spread in our schools and have to close back down … it provides affirmation to our board, our community, our district and our team that trying something innovative to impact critical decision-making and using data in decision-making is important," Demerath explained. "It is the direction that we should be heading, and I think we are heading in the education industry."
The school district officially was recognized at the 2021 Virtual Spring Conference. This honor carries with it a $1,000 cash award, sponsored by Baird Public Finance, to be used for continuing professional development.