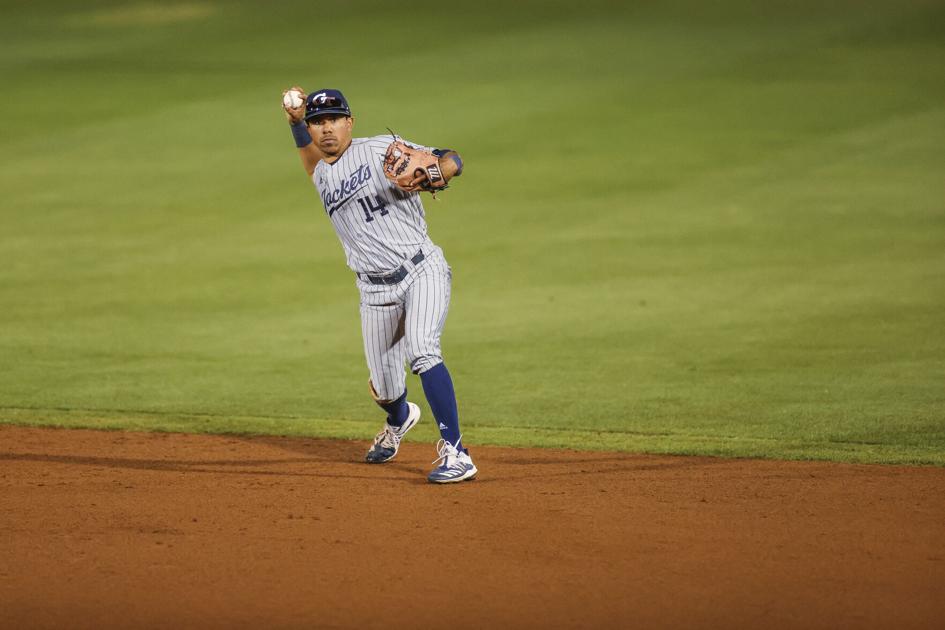 ATHENS – Justyn-Henry Malloy launched a three-run homer in the first inning to propel No. 24 Georgia Tech baseball to a 7-5 victory over No. 20 Georgia in the 380th edition of Clean, Old-Fashioned Hate on Tuesday night at Foley Field.
The Yellow Jackets (20-16) used two of its 10 walks on the night to give Malloy the extra RBI. A two-out Brad Grenkoski RBI single in the third and two runs in the fourth – on a passed ball and an RBI single by Drew Compton (3-for-3) – pushed Tech out to a 6-4 lead. Austin Wilhite's two-out RBI double in the top of the ninth added key insurance to the win.
LHP Dalton Smith (2-0) worked a fine second start of his career, surrendering just one earned run on two hits in three innings, striking out five. LHP Joseph Mannelly then tied a career-long outing to cover the next three innings, allowing just two runs and retiring four of the last five hitters he faced.
In a day of all lefties out of the bullpen, LHP Sam Crawford then entered for an inning, allowing a solo home run before LHP Luke Bartnicki slammed the door with six outs for his sixth save of the season.
The Bulldogs (26-14) were led at the plate by Parks Harber's two-RBI double and a groundout RBI. RHP Hank Bearden (3-1) received his first loss of the season, surrendering three runs on two hits and two walks in just 0.1 innings of work.