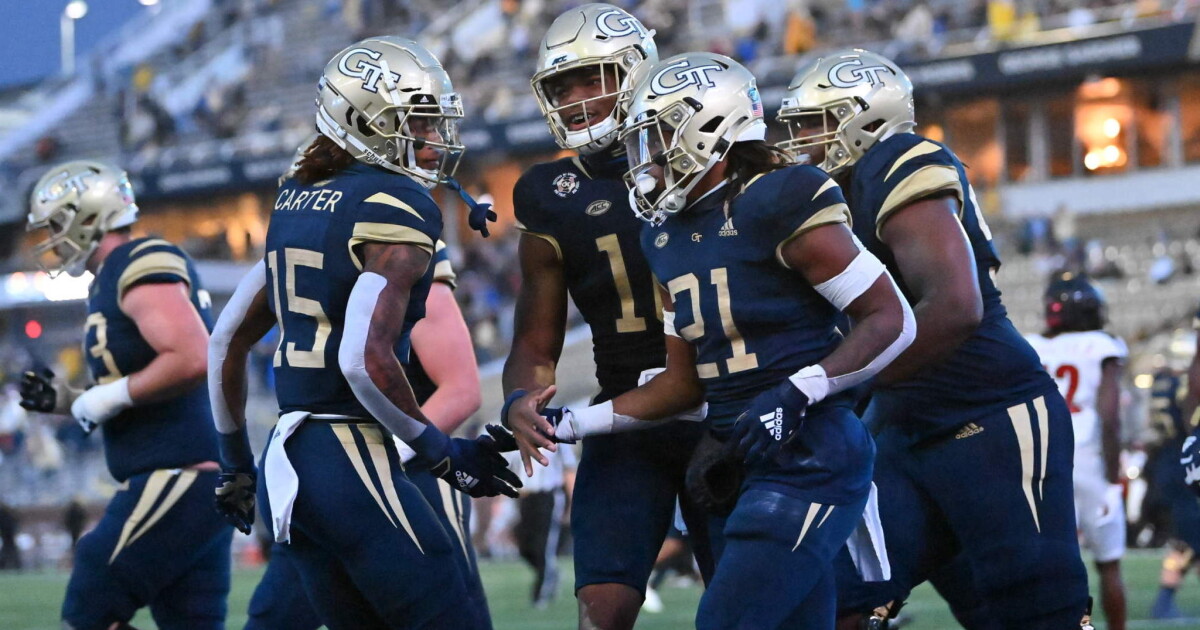 RELATED LINKS:
THE FLATS – Georgia Tech's popular Stinger Mobile Pass is on sale now for the 2021 football season.
The Stinger Mobile Pass is a flexible ticket option that guarantees a seat for all six of Georgia Tech's home games at Bobby Dodd Stadium in 2021, including the return of "Clean, Old-Fashioned Hate" versus archrival Georgia on Nov. 27. Stinger Pass seat locations vary from game to game, with tickets delivered to the holder's mobile device on gameday. Stinger Pass holders also have the flexibility to customize their Yellow Jacket football experience by exchanging tickets amongst games throughout the season.
In addition to a guaranteed seat for all six games at Bobby Dodd Stadium this season, Stinger Pass holders will receive priority access to purchase tickets for Georgia Tech's highly anticipated Sept. 25 matchup versus North Carolina at Mercedes-Benz Stadium. Tickets for the first game in Tech's six-year "Mayhem at Mercedes-Benz Stadium" can be added when purchasing a Stinger Mobile Pass.
Stinger Mobile Passes start at just $145. For more information and to purchase Stinger Mobile Passes online, visit ramblinwreck.com/footballtickets/stingerpass.
Alexander-Tharpe Fund
The Alexander-Tharpe Fund is the fundraising arm of Georgia Tech athletics, providing scholarship, operations and facilities support for Georgia Tech's 400-plus student-athletes. Be a part of developing Georgia Tech's Everyday Champions and helping the Yellow Jackets compete for championships at the highest levels of college athletics by supporting the Annual Athletic Scholarship Fund, which directly provides scholarships for Georgia Tech student-athletes. To learn more about supporting the Yellow Jackets, visit atfund.org.
For the latest information on the Georgia Tech Yellow Jackets, follow us on Twitter (@GTAthletics), Facebook, Instagram or visit us at www.ramblinwreck.com.