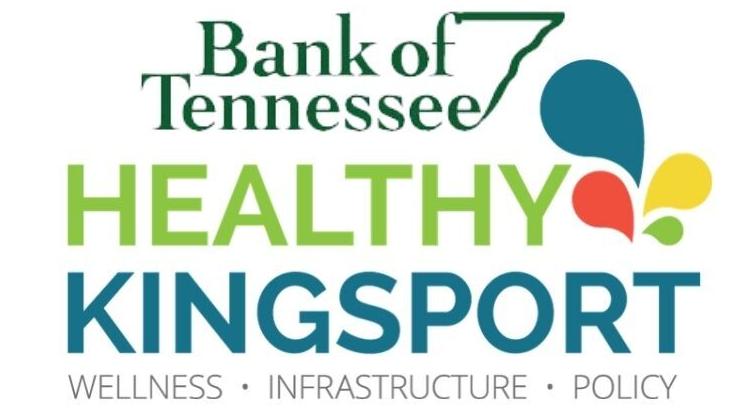 The focus on health and wellness is also helping our community prosper as existing companies expand and new businesses locate here.
Healthy Kingsport expresses great appreciation to Bank of Tennessee for supporting the essential efforts dedicated to improving health and wellness taking root in Greater Kingsport.
The commitments made by this business are yielding positive results for our family members, friends, and neighbors.
About Bank of Tennessee
Bank of Tennessee — a ling with its divisions, Carter County Bank and Mountain Community Bank — is a locally owned community bank focused on the financial health and well-being of the communities they serve.
Based in Kingsport, it is proud to have served our community with the same ownership for more than 40 years. Understanding that their employees are their most important asset, the bank's leadership created a company culture that inspires and rewards an overall healthy lifestyle.
Bank of Tennessee's commitment to the health and well-being of its employees, customers, and this community is one example of how a company can lead and inspire positive change.
A healthier workplace
Some company healthy initiatives are low-cost and easy to implement, such as making its offices smoke- and tobacco-free and providing water stations.
Also, the bank provides healthy snacks for employees in many locations instead of vending machines filled with candy and carbonated soft drinks.
Some branch locations house a fitness center and personal trainers as a free resource for the employees, along with a reimbursement program for the costs of outside gym memberships.
Fun, annual health challenges are implemented each year during which bank employees can win or earn rewards. The time and financial commitment to provide these resources can be costly.
However, the bank and its staff members have seen short- and long-term savings and benefits that make the investment worth it.
Detra Cleven, executive vice president, said: "The physical and mental health of our employees is vital to the success of Bank of Tennessee. That's why we are proud to partner with Healthy Kingsport to help promote, guide and support healthy decisions to strengthen our business and our community."
Healthy Kingsport began several years ago with a group of committed community members who saw the urgency associated with our community's adverse health trends.
Bank of Tennessee was one of the first companies to support the Healthy Kingsport initiative by sponsoring and participating in the program. Healthy Kingsport says thank you for creating a community that actively embraces healthy living in the workplace!
Healthy Kingsport is a nonprofit organization dedicated to creating a community that actively embraces healthy living by promoting wellness, enhancing infrastructure, and influencing policy.