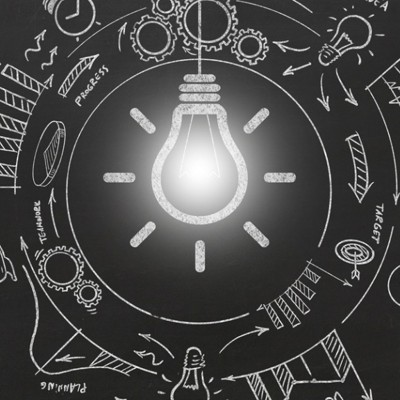 The United States Patent and Trademark Office is deliberately applying innovative technologies across many complex processes, particularly as its filings and examinations are trending up and reaching new records lately.
With sights set on a more modernized future necessary to meet those increasing customer demands, the agency recently named Jerry Ma as its first-ever director of emerging technology.
Drawing from experience at Harvard, Facebook, consulting and beyond, Ma advises USPTO's chief information officer and other leaders on how the agency can best implement automated digital technologies like artificial intelligence and blockchain to improve and accelerate its operations.
"There are so many folks at USPTO who are already engaging in awesome emerging technology projects, but at the point that they're sort of ad hoc, decentralized, sort of people going for the most impactful projects, which is great," Ma explained to Nextgov. "And so the next step on top of that is to bring in some central oversight, central expertise to be able to keep tabs of everything to make sure we're able to prioritize, that we're continually focusing on the maximum impact areas for emerging technology—and ultimately, craft from many pieces a coherent emerging technology vision for the agency at-large."
In a recent interview, Ma shed light on landing the first-of-a-kind position and what his early months in it have entailed.
A Unique Path to USPTO
Ma was born in China but moved to the U.S. at a very young age. He came of age in northern Indiana and identifies as a Midwesterner. Growing up, he was most interested in "video games, ancient Roman history and Chick-Fil-A," but ultimately chose to study economics as his primary academic interest.
"I still sometimes reflect on just how perfectly the USPTO matches up with my background," he noted. "I'm sort of an economist by training, AI researcher by practice, occasional manager and also amateur intellectual property nerd by night."
As the technology sector started to take off, Ma began "studying up on computers" on the side of his central intellectual pursuits. He found it incredibly fortunate that high-quality, free educational resources started proliferating on the internet in the early 2010s.
"I was able to pick up enough things early last decade, such that I was hired by Facebook a year before college to build the first machine-learning training pipeline for something called Sigma at Facebook," he explained. "And Sigma eventually grew into Facebook's predominant spam and abuse detection system."
Ma's primary technical expertise in AI lies in optimization, and since his time at and after the social media giant, he's kept a foot in both economics and technology. He assumed a range of managerial roles supporting an array of research and development work and had to navigate several intellectual property issues from both scientific and managerial angles.
Peaked by his own curiosities, several years ago Ma began diving deeper into the American IP system.
"I really wanted to learn about how the system works," he explained. That aim ultimately led him to pursue taking USPTO's patent bar exam to prove—to himself—how well he understood relevant processes. During his last-minute preparations studying for that test, a random Google search resulted in him spotting a post online expressing the agency's aim to hire its new and first emerging tech director, a role that serendipitously seemed to align many of his interests.
"Again, sometimes I just stare at the wall and sort of reflect on how perfect this role has been, and how lucky I think I've been and we've all been that folks at the agency had the foresight to see the need for this sort of position to take a holistic view of all of the emerging technology-related efforts going on," he noted.
Ma said it was incredibly interesting onboarding in the midst of a once-in-a-century pandemic, but USPTO's welcoming and remote-friendly culture made it easy to hit the ground running. His early days have been all over the place, from interacting with stakeholders to reviewing code for AI models and steering considerations around technology governance.
So far, he said his focus at USPTO spans three categories: assessing existing projects in the agency's emerging tech portfolio; developing a coherent strategy around deploying and procuring innovative tech-based solutions, and leading outreach with the broader IP and innovation community.
"We're one of the few federal agencies that have AI running—as we speak—to solve real business problems," Ma said. "My aim is really to make sure that these projects realize maximum value for our agency, our staff, and stakeholders."
Standing on the Shoulders of Giants
American innovators and businesses depend immensely on the agency to issue patents for inventions and register trademarks for product and intellectual property identification. So, people generally think of USPTO in terms of those patents and trademarks it exists for.
"But another way to view the USPTO is as perhaps the only agency in the government to really have three distinctive channels of involvement within the emerging technology ecosystem," Ma explained.
The first channel is its constitutional and statutory role. USPTO helps foster the formation and growth of emerging technologies by providing firm IP grants and promoting sound IP policy. The second channel is as a consumer of emerging technology, through which the agency identifies modern tools to improve its operational efficiency. Channel number three, according to Ma, is as a contributor to the emerging technology landscape.
"This is honestly something that I think really gets overlooked when people think about the USPTO, but it's such a compelling way we interact with emerging technology," he said. "We give back to the AI community as one of the leading open data agencies, with hundreds upon hundreds of terabytes of scientific and technical data made just freely available to researchers and technologists."
On top of thinking through such complex topics like how USPTO fits in and contributes to the nation's emerging tech-centered realm, Ma's also been engaging in hands-on, practical efforts on the ground since joining the agency. For instance, USPTO recently sent a delegation to the inaugural AI and Patents Workshop at the International Conference on AI and the Law.
There, Ma moderated a panel discussion involving representatives of global IP offices, exploring collaboration as governments contend with greater involvement of AI in their proceedings.
Among a range of other pursuits, the agency also continues to develop and validate AI-based auto-classification mechanisms for patents to meet internal needs and international requirements, as well as capabilities to support a broader range of patent classification requirements.
And as he and others work to introduce and implement ambitious new efforts to streamline and advance emerging technologies within the agency, Ma said it's important to remember that there's no need to build anything from scratch.
"Everything we do at the USPTO is sort of standing on the shoulders of giants—standing on the shoulders of the many people who have been working on emerging technology matters for the past number of years stretching back even multiple administrations. So we're not just burning everything down and then coming up with something new," he said. "It's really about bringing together what we're doing at the agency and all the different places that emerging technology is being used or valued—and then sort of figuring out how to take an agency-wide approach to it."