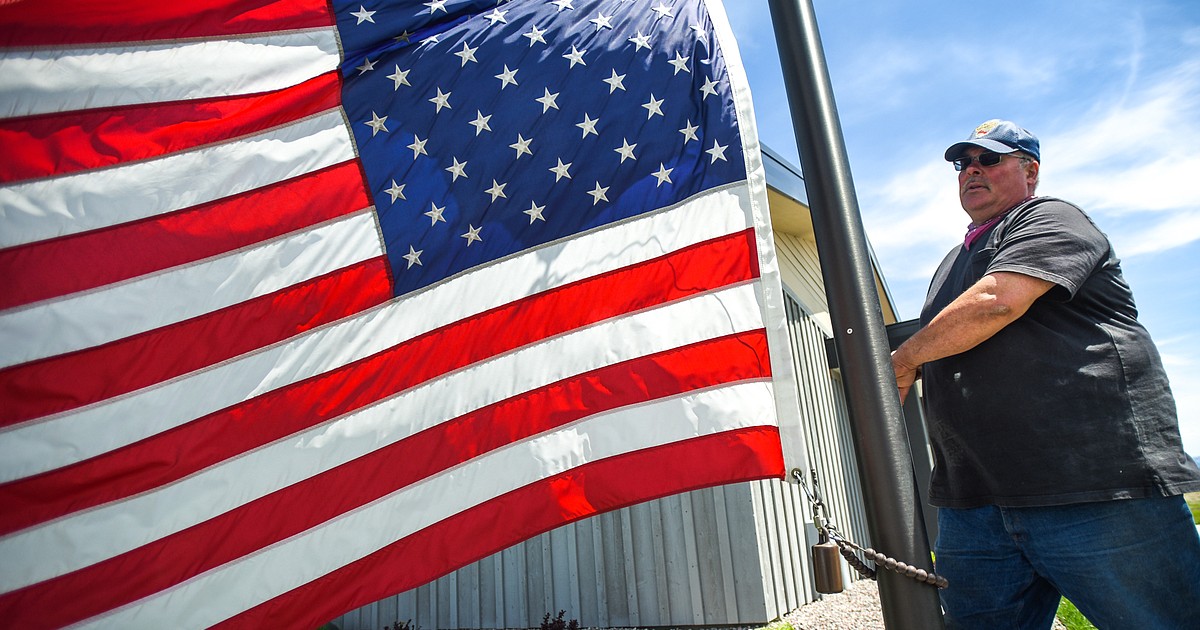 Craig Kempthorne's work is highly visible around the Flathead Valley, even though his small, one-man Kila company keeps a low profile.
His Flathead Flagpole Co. is responsible for installing poles and flags at residential, commercial and government sites throughout the region. As the company's founder and sole employee, Kempthorne likes to keep the spotlight on his flags and what they represent.
"Fly your colors," is his unofficial motto.
Kempthorne's company handles every step in the process of raising a flag. He lays the concrete, erects the pole and supplies the materials. And he can fulfill all kinds of custom orders — from specially made flags to poles mounted on many different surfaces.
It's important to Kempthorne that every customer has the opportunity to get their ideal display.
"Everyone does it their own way," he said. "It's pretty awesome to be able to offer that service."
KEMPTHORNE'S RESUME ranges from docks on Flathead Lake to Glacier National Park's Apgar Visitor Center. He's the valley's only official dealer for national manufacturer Eder Flag; the next closest dealer is in Helena.
In a typical year, he installs somewhere between 40 and 60 flags.
Kempthorne was working as a firefighter in Illinois when he started the flag business in 1993.
Coming from a military family, he was inspired by the beauty he saw in the American flag.
"We have the most beautiful flag in the world," he said. "True patriots want to show their patriotism."
In the beginning, flagpoles were just a side gig for Kempthorne. It was a few years before the business really took off and he was able to retire from firefighting.
That day finally came in 2010. Kempthorne departed Illinois to follow his childhood passion for the American West, relocating to northwestern Montana.
He traveled with his trailer and flagpole equipment, staying with friends he had made and working on a trail crew in the North Fork while he got established.
"It was slow in the beginning," he recalled.
Not so anymore.
THE FLATHEAD Flagpole Co. is now a full-time job for Kempthorne. He stays busy with multiple installations every day of the week during the busy summer season.
"It's been pretty good the last few years," he said.
Last year was especially busy.
The growth in the valley and the election year sent demand for flags sky-high, he said. And business has continued at a steady clip this year, though he said the COVID-19 pandemic has complicated matters.
"This year flags are a big problem," he said.
Orders usually take four to six weeks to arrive, Kempthorne said. He exclusively buys from suppliers in the U.S., but in recent months they've experienced setbacks due to labor and material shortages.
The situation recently prompted Kempthorne to find a new domestic flag supplier. One of the biggest issues, he said, was an increase in the minimum orders allowed by many manufacturers.
Nonetheless, after almost 20 years in the industry, Kempthorne is confident he'll be able to weather the unforeseen challenges.
"I think as time goes on, it'll get better," he said.
Reporter Bret Anne Serbin may be reached at 406-758-4459 or [email protected].