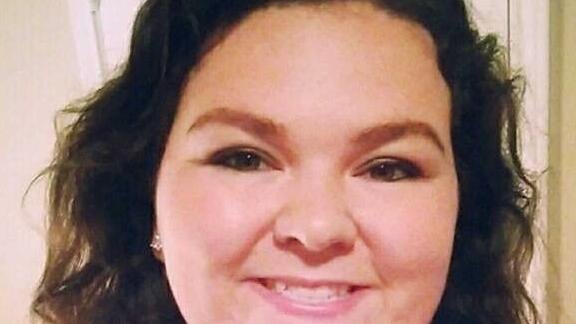 I'm no stranger to Kingsport. A national holiday in my book could have easily been the Trash Barrel Paint-In held each summer the week before Fun Fest. I remember warming my hands with hot chocolate steaming through a small Styrofoam cup during the lighting of the tree in downtown. I learned to swim at the now-demolished Legion Pool and spent many of my Fourth of Julys enjoying concerts around the region and watching fireworks light up the sky over town.
Now, I have the chance to see the Model City from a new lens and share it all with you, the readers of the Kingsport Times News, with my new column, "Minding Your Business."
I've been working as the Kingsport Times News' new business reporter for the past six weeks. I've seen some familiar faces and events, but I've also seen more new businesses and growth trends than I might have expected. Below are just a few examples of those.
My notebook has been full of new businesses. From writing profiles on T's Spilled Milk Bakery in Downtown Kingsport to covering Lazy J Farms Butcher Shop in Bloomingdale, I've been busy to say the least. Most recently, I visited Kingsport Nutrition. The store is located in the Green Acres Shopping Center on Eastman Road and offers loaded teas and meal-replacement shakes for the health conscious. I tried a Peppa Pig loaded tea during my interview with two of the owners on Friday, but have my eye on the Fun Fest loaded tea with lemon and lavender for next time. You can read more about Kingsport Nutrition on the front of today's Times News.
Other new businesses are popping up throughout town, but so are housing developments. According to Kingsport Mayor Pat Shull, Kingsport currently has 1,500 lots that are in the development stage. An influx of new residents, along with their businesses, have come to Kingsport. But the Model City is not alone. According to CNBC's study of state competitiveness, Tennessee ranked fifth in America's top states for business. This is the first time the Volunteer state has appeared in the top five in the annual report which, in part, is measured by economic growth.
There is also no shortage of events popping up throughout Kingsport as well.
Fun Fest, with its outdoor events like community block parties and concerts, has officially made its return this week. Up ahead are events like the free Moonlight Hike at Bays Mountain Park and Breakfast With The Balloons as well as the Hot Air Balloon Rally. And, of course, festival mainstays such as the nightly concerts at J. Fred Johnson Stadium and The Taste in front of Dobyns-Bennett will make a return.
Farmers Markets are also fully operational this time of year. You can catch the Kingsport Farmers Market on Wednesdays and Saturdays, April through November, from 7 a.m. to 1 p.m. at 308 Clinchfield St. The Blountville Farmers Market is open from noon to 3 p.m. on Thursdays through October behind the old Sullivan County Courthouse at 3256 Highway 126, Blountville. There's also the Bristol State Street Farmers Market Open on Saturdays from May to October, from 8 a.m. to noon, and on Wednesdays from July to September, from 2 to 6 p.m. at 810 State St., Bristol.
It's clear I've been busy over the past few weeks, covering new businesses, and everything in between. It seems that isn't likely to change. But I look forward to keep seeing the ways Kingsport has grown and changed since growing up here. I'm new to the Times News, but I'm not new to journalism or Kingsport. I'm ready to chase these stories down Broad Street and beyond.