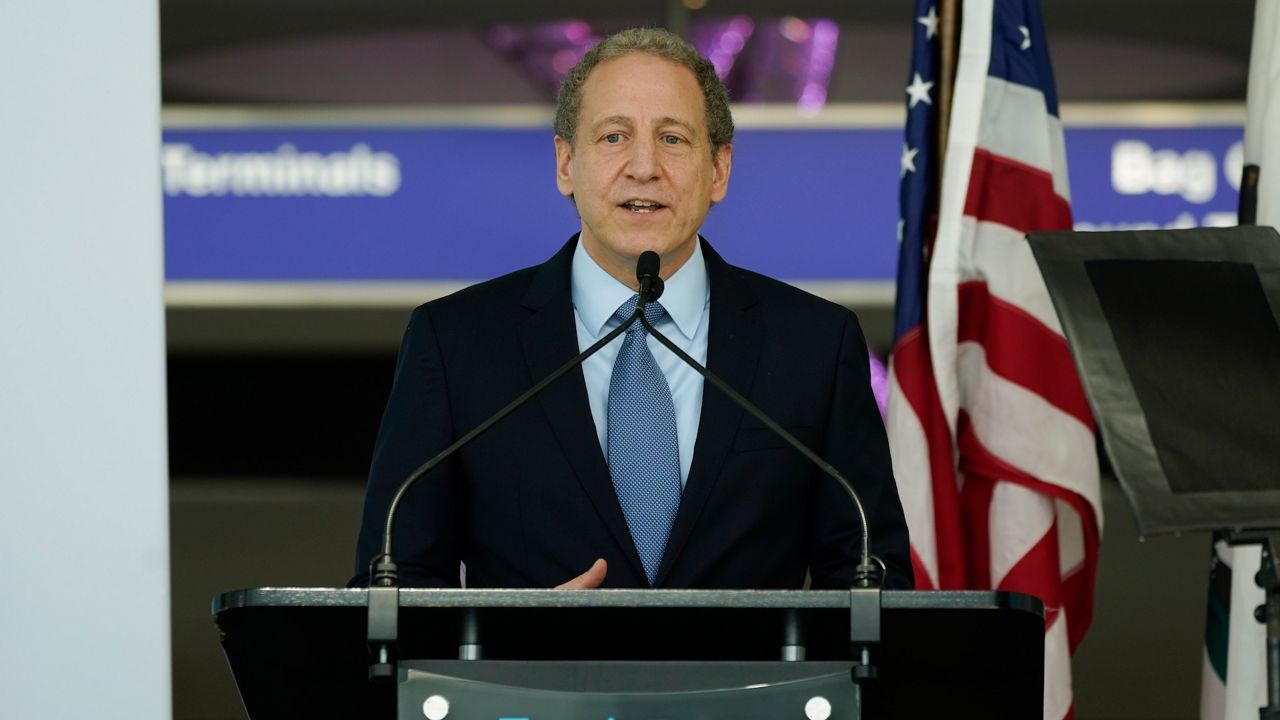 LOS ANGELES (CNS) — The Los Angeles World Airports, which operates LAX and the Van Nuys Airport, announced a program Thursday for local businesses to promote their products by offering incentives to the airports' 45,000 employees.
The "We Fly As One" program is available to any business that serves the area surrounding LAX or the Van Nuys Airport and that is in good standing with its local chamber of commerce, business improvement district or business association. More than 50 businesses have pre-registered for the program so far, LAWA officials said Thursday.
"Our airports are supported by tens of thousands of employees who come from our local communities, and the We Fly As One program is an opportunity to use that economic power to give back to our local businesses while at the same time providing a benefit to LAX and Van Nuys Airport workers," said Justin Erbacci, CEO of LAWA.
"We're excited for the launch of We Fly As One with an incredible group of neighborhood businesses and we look forward to helping promote these important community partners."
Businesses that enroll in the program will upload their logo and website link to the program's website. Then, they'll provide an exclusive offer for employees who work at LAWA airports. The offers include discounts and rebates on products, and it is up to each business how long they participate in the free, voluntary program.
"We are proud to be a partner with our good neighbor, LAX," said Karen Dial, owner of The Book Jewel. "We Fly As One is a great way for us to introduce our business to thousands of employees working at LAX, and we look forward to welcoming them to The Book Jewel and developing relationships with them that last a lifetime."
A list of businesses participating in the program is available at bit.ly/3EzqEIG.