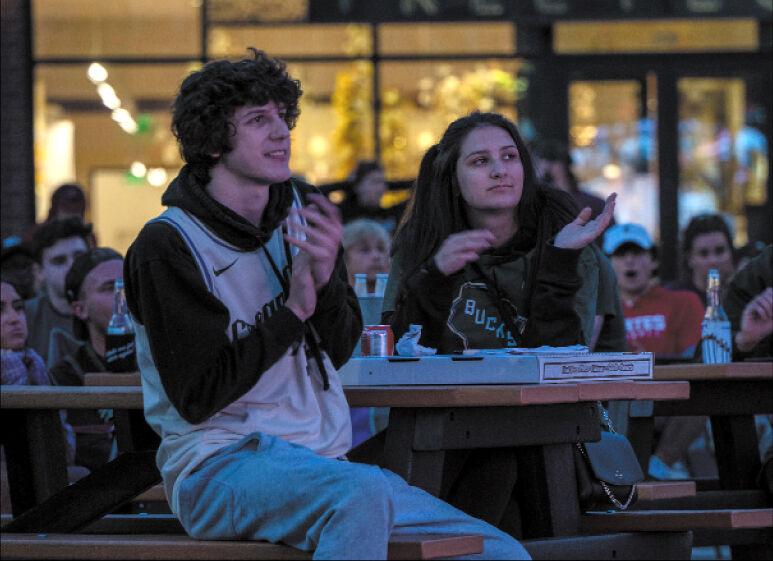 WASHINGTON COUNTY — As the Milwaukee Bucks head into Game 3 of the NBA Finals, local restaurants, bars, and businesses are tailoring their products to show support for the hometown team.
According to a report by VISIT Milwaukee, the Bucks making the NBA playoffs meant big money for the city of Milwaukee and its surrounding counties. The report said that $3 million per home playoff game was brought to local tourism.
Bryan Schmidt, manager of Richfield Roadhouse, has experienced this massive impact of Bucks tourism and said how he made it profitable for his business.
"We had to close our business for a while because of the pandemic, so now reopening when the Bucks are doing so well has been great for us," Schmidt said. "We're expecting a big turnout for every game."
Although Richfield Roadhouse has a limited menu due to their staffing shortage, Schmidt said that there are many specials still happening in the restaurant.
The roadhouse specials include $12 pizza and $4 garlic bread for the Bucks games.
Schmidt added that their most popular menu items are their locally- known wings and the signature Roadhouse Burger. The restaurant also sponsors local sports teams that come to watch the Bucks game, so Schmidt said there is usually a big crowd full of sports fans at their establishment.
Dan Festge, owner of Rally Time Sports Bar in West Bend, also said he expects his bar and restaurant to be at full capacity.
"Turnout for the Bucks games has been really good," Festge said. "We give away Bucks flags for customers to wave around while watching the game on our big screens, so it's a fun atmosphere."
At Rally Time Sports Bar, Festge said their specials include $2 premium bottles, $2 snack bites, and $3.50 select tall mixers.
Even local bakeries are generating some business from the Bucks doing so well. The Cupcake-A-Rhee held a Milwaukee Bucks cupcake contest on July 5, before Game 1 of the finals, with local Washington County residents.
According to the bakery's Facebook page, there was one Fear the Deer themed cupcake that was filled with green frosting and the customer who bought that cupcake redeemed a free six pack of cupcakes. The winner was announced by the next day.
With the Bucks continuing into the finals, counties outside Milwaukee could see an even bigger increase in tourism and business.