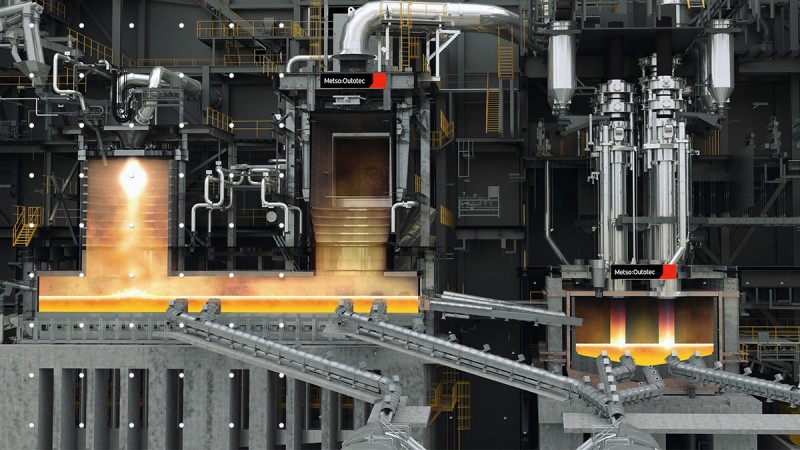 Metso Outotec has signed a major engineering and technology contract as well as licence agreements for the delivery of what it says is a landmark copper smelter complex to be built in Gresik, East Java, in Indonesia.
The project owner is PT Freeport Indonesia, with PT Chiyoda International Indonesia being the engineering, procurement and construction contractor. Four-fifths of the approximately €360 million ($424 million) contract has been booked in the company's Metals' September quarter order intake and the rest in Minerals' September quarter order intake, it said.
Metso Outotec's scope of delivery is based on the licensed Metso Outotec Flash Smelting, Flash Converting and Lurec® technology. It includes the design and supply of key process equipment and process control systems for the main areas of the smelter complex, the copper electrolytic refinery, the gas cleaning and sulphuric acid plant, the slag concentrator and the effluent treatment plant.
Metso Outotec has previously provided certain front-end engineering design and other advance engineering services for this 1.7 Mt/y copper concentrate smelter complex, which is expected to be commissioned in 2024. According to PT Freeport, the Manyar smelter will be the largest copper processing site in the world upon start up.
Pekka Vauramo, President & CEO, Metso Outotec, said: "Our joint efforts with Freeport Indonesia and Chiyoda will set a new standard for the copper smelter industry in fulfilling the strictest international environmental standards and efficiency requirements. We are very happy to work together to implement this game changing copper smelter."
Jari Ålgars, President, Metals business area at Metso Outotec, added: "We have worked with Freeport Indonesia and Chiyoda for several years to ensure and select the best available process design and technologies for the Manyar project."
Metso Outotec has delivered 51 Copper Flash Smelters around the world, with the company's Copper Flash Smelting the most widely applied technology for copper smelting in the world, it said. The solution is also one of its Planet Positive solutions. Using this technology, Metso Outotec's customers avoided more than 1.6 Mt of CO2 emissions in 2020, the company said.