More than a year has passed since the word "pandemic" became part of our everyday conversations. It was March 25, 2020, when Gov. Tony Evers' "safer at home" order went into effect, mandating nonessential businesses to close for a month. The future of those businesses, and the duration of the COVID-19 crisis, was unknown.
At the time, Evers acknowledged the economic impact of the order, which he said was based on input from health care experts and scientists along with those in the business community.
"Obviously, we want a strong economy," Evers said. "But we have to value human life at a higher level. I think we can do both, and that's what this order is all about."
According to Wisconsin Economic Development Corporation CEO Missy Hughes, in April 2020, Gov. Evers signed Act 185 as part of a COVID relief effort, which required a report from the WEDC on the impact of the pandemic on Wisconsin's economy, with the anticipation that the worst would be over in mid to late 2020. The organization's June report identified three immediate priorities — fixing broadband, getting people back to work and supporting innovation.
Now as COVID-19 vaccines have been developed and are being administered, businesses are looking forward. This month, the WEDC issued an economic recovery report, "Wisconsin Tomorrow: Building an Economy for All." Access the full report.
"A strategy for investment, for economic recovery and for growth must draw upon the authentic Wisconsin ideal — that everyone deserves an opportunity to prosper," Hughes said in a press release.
Tracy Propst, executive director of the Beaver Dam Area Chamber of Commerce, said the pandemic took its toll on local retailers and some didn't survive.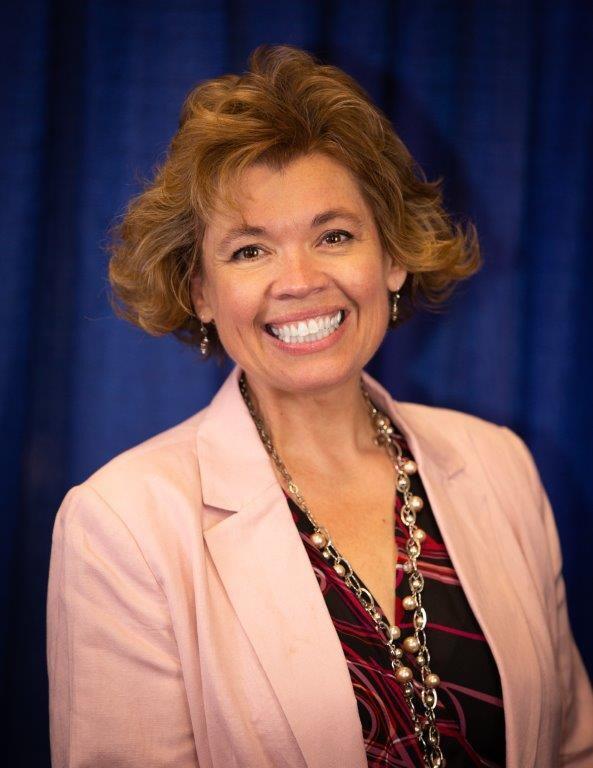 "We did lose a few businesses so there has been some fallout from COVID, for sure," she said. "But there are some that have evolved and are doing quite well. It's tough for small businesses to change and it's important to share what works."
Retail businesses represent more than 9,000 storefront businesses and 114,000 employees across the state, according to the WEDC. These businesses have been impacted by closures, as more than 60% of retailers do not have an online sales platform. As a result, these businesses have been unable to serve their loyal customers and may also have seen their sales shift to competitors with an online presence.
"Becoming internet savvy, establishing websites and learning how to show off products on social media was really to a business's advantage this past year. Restaurants around here have done a phenomenal job adding online ordering and carry-outs," she said.
While she encouraged shop owners to sell items online throughout the pandemic or provide curbside pickup, Propst said she realizes the extra work it entails.
"We have so many unique businesses, small shops like consignments and antiques and one-off items, and it's so labor intensive for a one-man shop to post all those photos of each little individual item when they don't even have time to go to the post office to drop it in the mail," she said.
Innovations were important to stay afloat in 2020, and Propst said one Beaver Dam business successfully moved forward by manufacturing personal protective equipment and by taking its brick-and-mortar store online.
"Mick Fischer Trophy & Engraving truly reinvented themselves during the pandemic," she said.
Owner Justin Fischer said he became an innovator out of necessity.
"When this thing (the pandemic) started, the phone stopped ringing," he said. "As an awards and engraving business, 90% of everything we do depends on one thing and one thing only and that's people coming together. Banquets, charity events, sports, weddings weren't going to happen. Almost a week went by with the phone not ringing and us not knowing what to do. What do you do, you know?"
Fischer said his father Mick and wife Amy decided they were not going to go out of business, even if that meant borrowing money. An idea came to him one night when he was watching a news story about the country facing a PPE shortage. He looked at the face shields that were needed and thought their business may be able to help.
"My lasers are made to cut .020 acrylic, so I came up with a design for a face shield and put it on my personal Facebook page. We ordered every roll of acrylic that Amazon had and invested $5,000 into the idea because the shortages were there," he said.
Within three days, Fischer said he had an order from the Wisconsin Department of Corrections for 3,000 face shields and his family worked 72 straight days to meet its deadline. Amy Fischer compiled a database of emergency management offices, hospitals and schools and sent out mass emails to find customers. The face shields went through about seven different revisions as changes were made according to what production material was available. The face shield business dwindled as supply caught up with demand.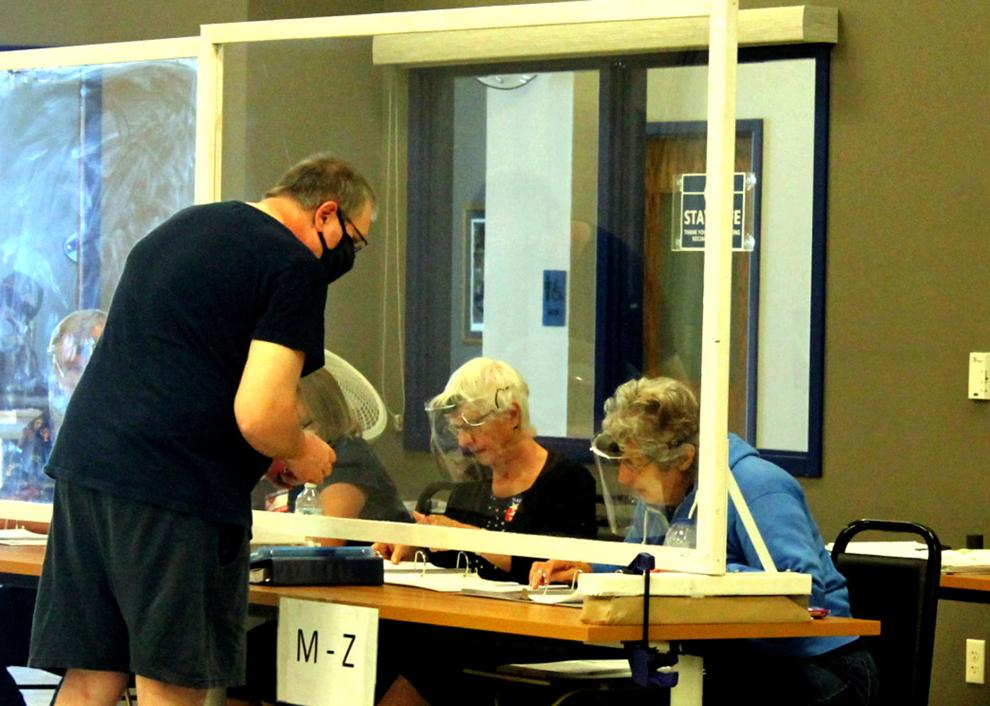 Fischer said because his trophy business was at a standstill last year he needed to diversify his business's offerings and appeal to a new market, which included upping its online presence.
"COVID taught us that having a brick-and-mortar isn't enough, we needed to step out of our building and think about what else we could do. What are our capabilities?" he said.
The business invested in a UV printer in 2019 and last summer was the "perfect time to shift it into high gear" by using it to produce customized drink tumblers, he said. Fischer then developed a fundraising website platform that organizations can use to raise money by selling the tumblers. He said traditional fundraisers that rely on people getting together have been canceled due to COVID-19, so he chose to provide a no-contact fundraising option that is safe and easy to do.
"People go to the website and can choose a tumbler design and a color, add personalization, request ship or pickup and pay online," he said. "At the end of the 30-day fundraiser, I present them with a check. The only thing the organization has to do is share the link."
Fischer said there are at least four trophy shops in the area that closed their doors permanently this past year because the pandemic took away sporting events for an entire year.
"We've been fortunate. When things shut down we had to go out and find business and bring that business in and make sure that business was absolutely over-satisfied with everything we did. It took a lot of creative thinking and long hours."
Consumer routines changed in 2020, with many trimming expenses and tightening budgets. Propst said there continues to be community support for local businesses but anticipates it may take some time for people to become comfortable going out again regularly. Relief and recovery from the pandemic is in the extended forecast.
"We're starting to see light at the end of this long, dark tunnel," she said.
Follow Kelly Simon on Twitter @KSchmidSimon or contact her at 920-356-6757.