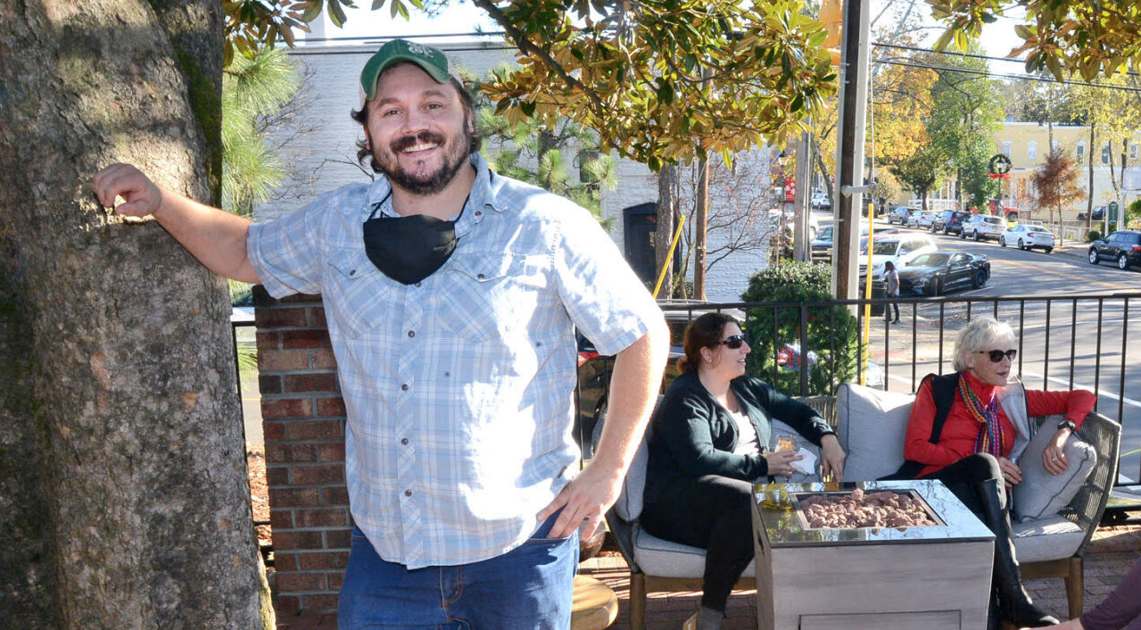 New businesses are setting a record-breaking pace across the state, with new filings projected to reach 185,000 by the end of the year.
"North Carolina continues its torrid pace of new business creations during this new era of entrepreneurship," said Secretary of State Elaine Marshall in a news release issued last week.
The trend of unprecedented growth began last summer with 127,000 filings in 2020, a 27 percent over 100,000 filings received in 2019. In response to this demand, the Secretary of State's Office has put additional technology in place that will help "speed up a new business's effort to get up-and-running."
According to Marshall, additional surveying of new businesses after their first year of operations confirmed that the vast majority of those responding launched their business in search of new opportunities, and not as a result of a job loss.
Linda Parsons, president and CEO of the Moore County Chamber of Commerce said the trend is not a surprise.
"Particularly since the pandemic, I believe people have been re-evaluating personal opportunities and many have taken this time to take a leap and pursue a business opportunity," Parsons said. "Yes, we have seen businesses close. But very quickly behind those closures, we have seen new business open in its place."
For example in downtown Southern Pines, DAHR, a niche furniture retailer offshoot of Furniture of the Pines, opened its doors this year when Mockingbird on Broad moved to larger quarters down the block. Directly across the railroad tracks, Maran and Jayarani Elamaran converted their takeout restaurant, Jaya's Indian Cuisine, to a brick-and-mortar dine-in storefront while the former tenant, Bambu Boba partnered with Steve's TK Pizza & Subs to develop The Block, using the space where Meat & Greek's restaurant was formerly located on West Pennsylvania Street.
"The market is well positioned to open a business. With more tourists and also a growing population, the area can support a diverse set of businesses. We've seen more expansions, more fitness, more retail, and we've also seen a rise in the number of nonprofit organizations that are serving military members" who are leaving the service and transitioning into the civilian workforce, Parsons said.
The pandemic also prompted people to reconsider their risk tolerance, especially when it comes to starting new ventures.
"People are being more strategic. They are looking at starting businesses and they are also seeking out the information they need to be successful," added Parsons.
A MetLife and U.S. Chamber of Commerce Small Business Index quarterly report indicates that small business owners are being increasingly cautious when it comes to hiring and investing. Almost half (48 percent) of small business owners said they plan to keep investments in their business the same over the next year.
Andrew Arbogast, a military veteran and longtime helicopter mechanic, is one of the area's more unique new entrepreneurial stories.
He grew up in Moore County and then served in the U.S. Army, including a deployment to Iraq. In recent years, he has moved across the country working as both a civilian contractor and for private companies.
These days, Arbogast is splitting his time between working on helicopters in Louisiana and Texas that are used to transport personnel and equipment to offshore oil rigs and establishing an independent Wealth Wave financial advisory and financial education business in Pinebluff.
"You can't stay in a mechanic's job forever, it takes a toll on your body," he said. "I've always enjoyed helping people so I became interested in wealth management."
And while he's still in the early stages of developing his business and completing steps to earn his certification and licenses, he's also taking time to consider other options along his path.
"I'm actually looking at a dream job opportunity right now that would put me on a 45-day on/off schedule on a Navy ship traveling the world," Arbogast said. "But if I don't, I am planning to pursue my financial business full time…It'll be fine either way, you just have to keep a positive attitude."