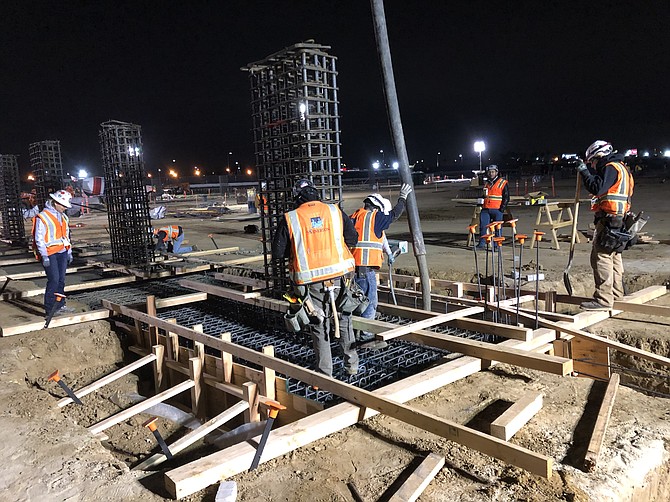 Two Los Angeles city departments last month announced they have instituted new programs designed to boost the chances that small businesses can win contracts. The announcements were timed to National Public Works Week.

The Department of Public Works announced a plan to unbundle large contracts to give small businesses more of a shot against larger, better capitalized competitors.

Called Community-Level Contracting, the program breaks up large contracts into smaller contracts of $100,000 or less. The idea is to give small businesses more of a chance to become prime contractors instead of their traditional role as subcontractors to larger prime contractors.

"We focused our efforts on the Community-Level Contracting initiative to ensure that opportunities to work with the city are truly equitable for all small and diverse local businesses," John Reamer Jr., inspector of Public Works and director of the Bureau of Contract Administration, said in an announcement.

The Department of Public Works oversees design, construction, renovation and operation of public projects ranging from bridges to wastewater treatment plants and libraries; curbside collection and graffiti removal; and maintenance of streets, sidewalks, sewers, streetlights and street trees.

In addition to this new contract unbundling program, department administrators also promised to step up their efforts to work with prime contractors to do more outreach to local small businesses to bid for subcontractor slots on city contracts.

Meanwhile, Los Angeles World Airports, which operates Los Angeles International and Van Nuys municipal airports, announced the creation of a new loan program for small business contractors.

The Contract Financing Assistance Program offers loans to small construction contractors to be used for meeting construction contract funding requirements. The program aims to address the financing gap that affects many small, local and diverse construction contracting firms, which historically have been underserved by conventional lending institutions.

"LAWA's Contract Financing Assistance Program will help small and diverse construction firms that historically have had limited access to funding get the financial backing they need to compete for contracts at our airports," Justin Erbacci, LAWA's chief executive, said in the announcement.

The loan amounts are capped at $250,000 and released for expenses as needed.
For reprint and licensing requests for this article, CLICK HERE.