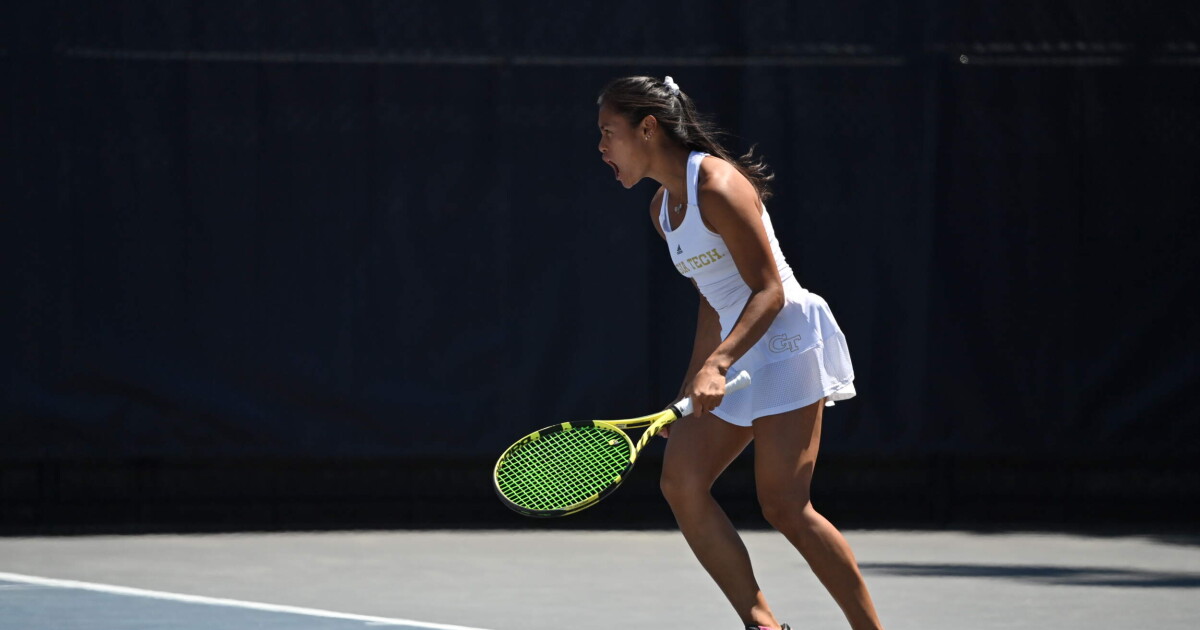 WHERE: Rome Tennis Center at Berry College, Rome, Ga.
WHEN: April 21-25
BRACKET: Click Here
CHAMPIONSHIP CENTRAL: Click Here
LIVE STATS: Click Here
LIVE VIDEO: Sunday only
THE FLATS – The sixth-seeded and No. 16-ranked Georgia Tech women's tennis team opens the 2021 ACC Tennis Championship on Thursday at 12:30 p.m. facing No. 14-seed Virginia Tech. Due to cold conditions forecasted for Thursday morning, all Thursday tennis matches have been pushed back an hour from their originally scheduled time. The tournament, which runs April 21-25, will be played at the Rome Tennis Center at Berry College in Rome, Ga.
THE SCENE: Georgia Tech seeks its fifth ACC Championship this week in Rome, owning four tournament titles in program history. The Jackets bring a 15-9 overall record into the tournament and closed out regular season play with an 8-5 ACC ledger.
Tech defeated Virginia Tech during regular season play, 6-1, in Blacksburg. The Jackets collected the doubles point and five singles matches with the Hokies winning one match in a super tiebreak.
Last season's ACC Championship was canceled due to the Covid-19 pandemic. In Tech's last ACC Championship in 2019, the Jackets earned the No. 8 seed and fell in the second round Syracuse, 4-3. All-time, Tech is 28-27 when competing in the tournament dating back to 1984.
Virginia Tech (7-16, 0-13 ACC) came into the tournament off a 5-2 win at Liberty, which snapped a four-match skid.
ITA RANKINGS:
Singles
No. 6 Kenya Jones – Georgia Tech
No. 20 Victoria Flores – Georgia Tech
No. 119 Ava Hrastar – Georgia Tech
No. 121 Nika Kozar – Virginia Tech
Doubles
No. 2 Kenya Jones/Victoria Flores – Georgia Tech
No. 21 Ava Hrastar/Gia Cohen – Georgia Tech
No. 61 Rita Pinto/Shene Disbergen – Virginia Tech