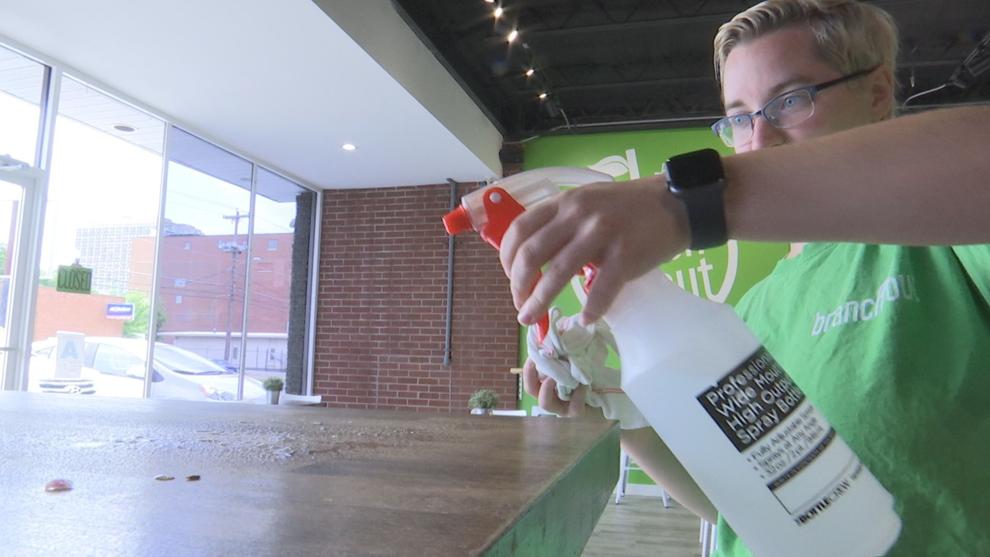 PADUCAH– It has been a struggle to get people back to work, but U.S is trying to make improvements.
According to the Bureau of Labor Statistics, the national unemployment rate was at its worst, nearly 15%, in April 2020 but dropped to 5.8% last month.
Kentucky's rate dropped from 16.9% to 4.5% in that same time frame, and the state wants to keep the ball moving using a new incentive.
Gov. Andy Beshear announced Thursday that 15,000 people in the state get a one-time $1,500 payment to rejoin the workforce.
"$1500, obviously would be the equivalent of five weeks of those P.U.A. payments and given the current schedule for when they end– at least under the federal government program we think creates a very strong incentive," Beshear said.
Local businesses are still struggling with the worker shortage.
Hiring signs have been up for months, businesses asking people to come and work for them. Some companies have not offered incentives, while others have.
Some residents have not returned to work yet because businesses they believe are not paying enough while offering poor benefits.
I spoke to one business owner who said they understand, but some businesses are making changes.
Branch Out owner Daniel Dodd said their small staff is working to make sure customers have a great experience, but it is not easy.
"We have a very small kitchen and we've had a lot of veteran staff [leave] and since being back open for COVID our business has increased almost 80% so it's putting a big strain on the small staff we do have," Dodd said.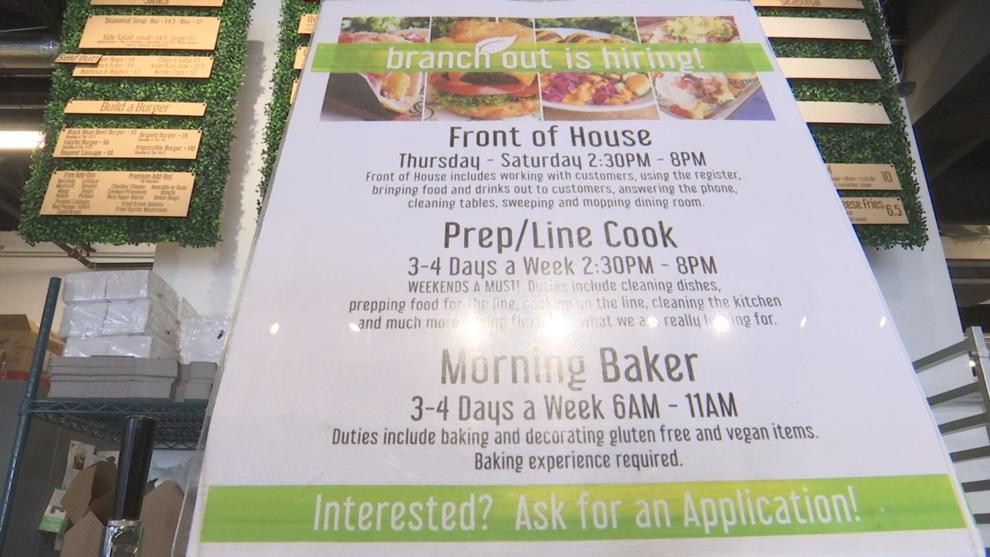 He's looking to fill four positions. Branch out has increased pay for front-of-the-house by one dollar and kitchen staff by two to three dollars. Dodd said incentives help.
"I think it's a lot of things that people are doing is trying to figure out what they want to do, now that they've had this time to look at themselves," said Dodd.
"This gives a little push start to be like maybe they should try to go for that thing that they haven't gone for, or just get out there back in the workforce."
Pandemic Unemployment Assistance will end on September 6 for the state of Kentucky.
Businesses and state leaders hope these incentives will encourage people to secure jobs ahead of the deadline.
How you qualify
You must be a Kentucky resident employed by a Kentucky business between June 24 and July 30. You must have an active unemployment insurance claim as of June 23.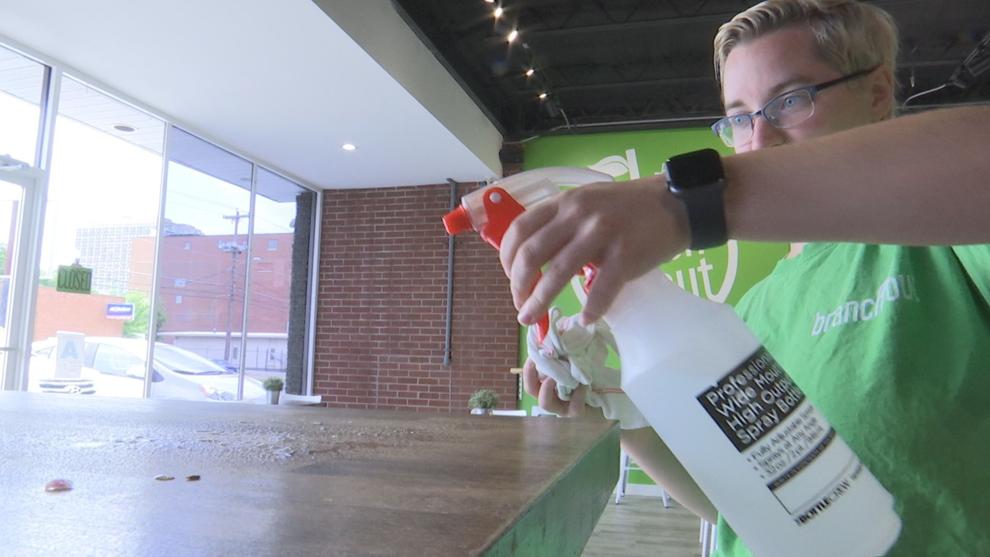 The state is offering the Back to Work incentive program to newly employed workers who put in 120 hours in four weeks after being hired.
There are some important deadlines to remember for this new incentive. The last day for you to begin work at a new job to qualify is July 30.
The first day you can apply to get the $1,500 is August 2 and the last day to apply for the program is October 1.
You must be among the first 15,000 applicants. If you would like to learn more about how you qualify, click here for more information.