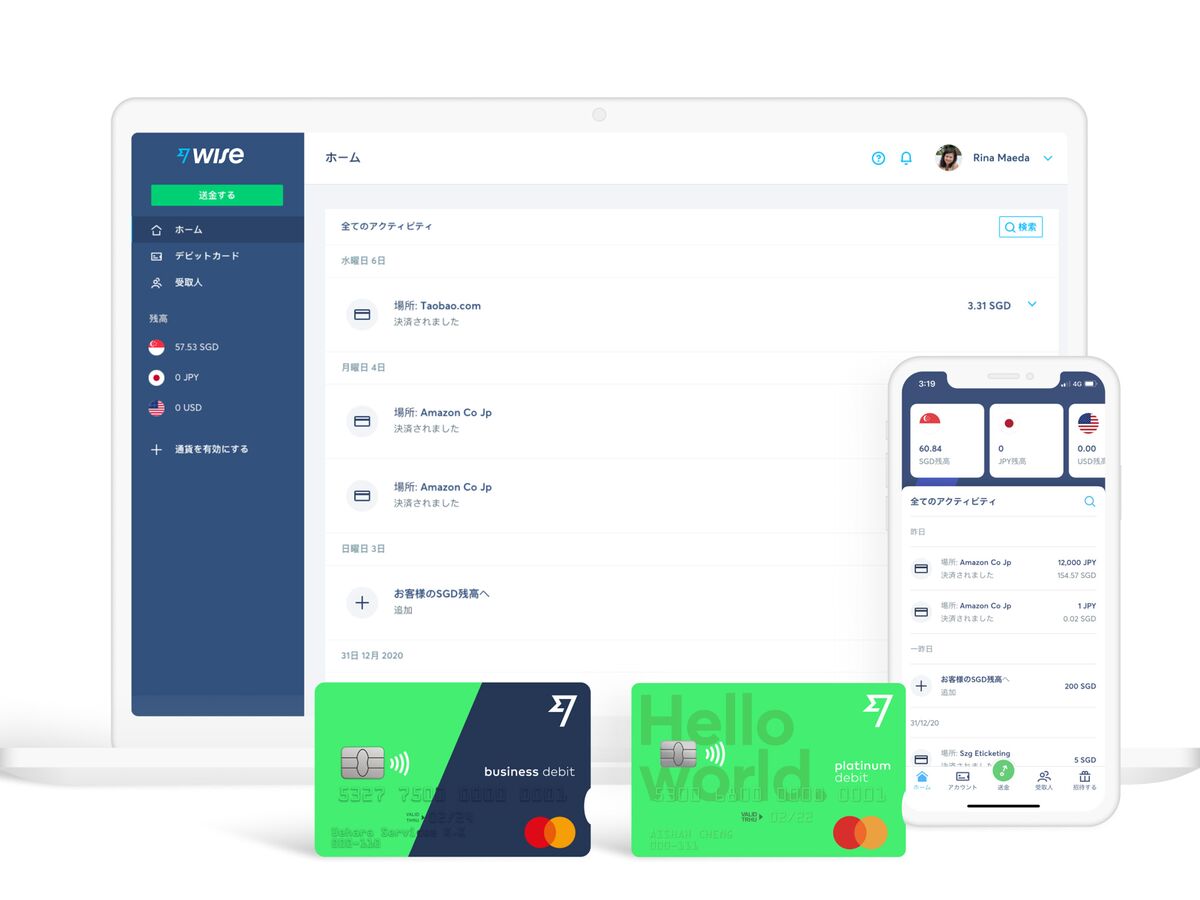 Digital-payments provider Wise wants to go public on the London Stock Exchange via a direct listing, the first major technology company to choose that alternative route to the market in the U.K.
The company is also giving its founders and employees extra voting rights for their shares for a limited time, allowing them to retain control after going public, Wise said in a statement Thursday. The deal could value the company at more than 5 billion pounds ($7 billion), Sky News reported, citing unidentified people familiar with the matter.
In a direct listing, a company doesn't raise fresh capital and existing investors can sell shares on the open market, without the usual lockup-period restrictions of a traditional initial public offering. While the approach saves on underwriting fees and time spent on the bookbuilding process, there's a higher risk of volatility because banks don't stand by to stabilize the stock as they do in IPOs.
The novel approach will need to win over investors, given that many of them tend to be creatures of habit, said Alex Game, a fund manager at Unicorn Asset Management in London.
"Dual-class shares throw up corporate governance questions and it's not a structure London investors are very familiar with," said Game. "Putting both of these unusual deal structures together is a new situation."
High Fees
The price for Wise's trading debut will be based on an auction, with investors — rather than bookrunners in an IPO — determining the valuation. The stock will start trading in London in the week of July 5, according to terms seen by Bloomberg.
While direct listings are a novelty in London, they have gained traction in the U.S. with hot technology startups. The likes of cryptocurrency exchange Coinbase Global Inc. and website-hosting service Squarespace Inc. took this route to public markets in New York this year. Direct listings were pioneered by Spotify Technology SA in 2018 and Slack Technologies Inc. the following year. In 2020, Palantir Technologies Inc. and Asana Inc. also went public this way.
London is working to maintain its position as a major financial center in a post-Brexit world, and Wise's listing is a big win for the U.K., which wants to attract more high-growth companies in the technology realm.
The U.K. government is also mulling the introduction of weighted voting rights on the premium segment of the LSE, currently confined to the standard segment. Yet, some of London's biggest investors have expressed concerns about weakening investor protections. When Deliveroo Plc listed in March, its dual-class structure was criticized by the likes of Legal & General Investment Management, although like Wise, it's confined to the standard segment.
Flexibility
Wise, previously known as TransferWise, was started in 2011 when Estonian-born co-founders Taavet Hinrikus and Kristo Kaarmann grew frustrated with the high fees charged by banks on money sent from London back to their homeland. The firm has expanded its money-transfer business into new markets in Asia and now has more than 10 million customers.
The company chose London for a listing because it gives "access to the best investors in the world and the ability to the execute the structure we want," Kaarmann said on a media call. The dual-class structure will allow to execute its "long-term mission," he said.
Wise said its revenue grew at a compound annual rate of 54% to 421 million pounds in its latest financial year. Profit before tax for the year more than doubled to 41 million pounds, it said.
Wise plans to establish a customer shareholder program, providing customers joining as shareholders with the chance to receive bonus shares, representing 5% of the value of the stock they buy and hold for at least 12 months, capped at 100 pounds.
Goldman Sachs Group Inc, Morgan Stanley, Barclays Bank Plc are lead financial advisers, while Citigroup Inc is co-adviser.
(Updates with investor comment in fifth paragraph.)