De Witt Street is still under construction with work to be completed in the first stage next month. Businesses affected by the construction have done what they can to stay open.
Sidewalks are being ripped up and replaced which makes some business harder, especially those who rely on foot traffic.
One of those businesses is the Cottonwood Bar and Grill at 312 De Witt St.
"The construction sure has impacted the business," Randy Heinzel owner of Cottonwood said. "I rely on foot traffic and there are some people that come in the front door but more and more are coming in the back door."
Heinzel explained it is not as easy for customers to get around the downtown area with the street closures.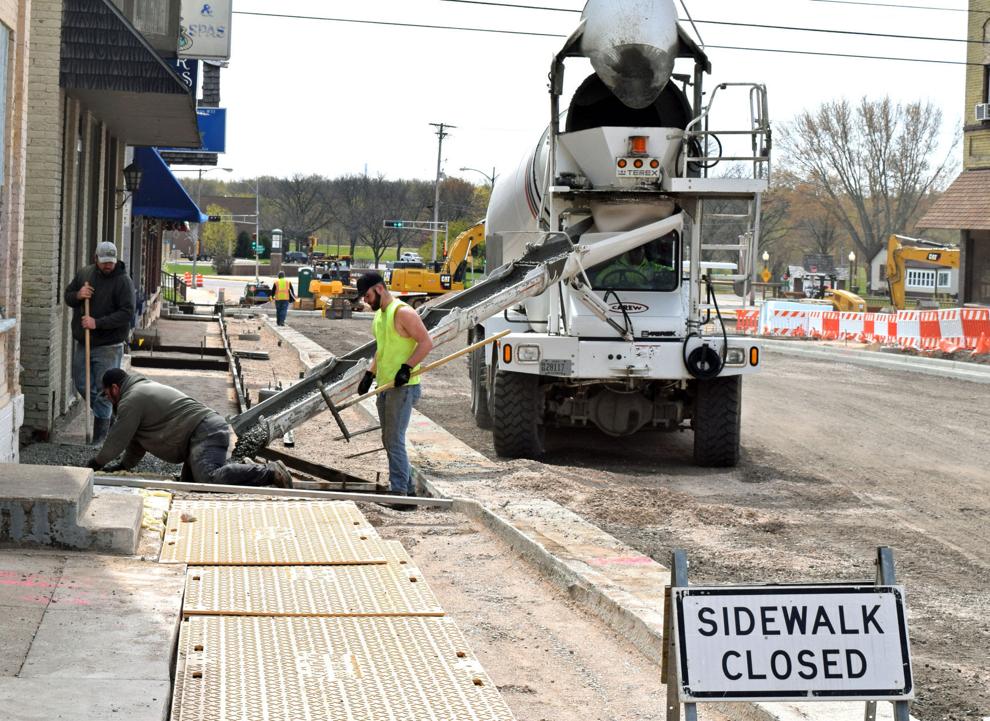 "If someone wants to go to the gas station, they've got to go all the way around," Heinzel said as he plotted the route with his finger.
Olivia Stefonek, owner of BonBon Bordeaux at 201 De Witt St., said her business has remained open and as also suffered from the lack of foot traffic.
"We count on foot traffic and we've seen a lot less of that with semi's going by and the street being closed," Stefonek said. BonBon Bordeaux is a unique business that sells handcrafted items and they get a majority of their business from pedestrian traffic. They also rely on tourists, so Stefonek is counting on the work being done on time.
Heinzel said he expects the construction to be completed out front of his business in the next couple of weeks.
"The Chamber said it would be done by mid-May," he added. "I'm glad it started on this end. First in and first out."
Heinzel was referencing the two phases of the De Witt Street/U.S. Highway 51 project.
The project, which is being overseen by the Wisconsin Department of Transportation, has been split into two phases. The first is ongoing in downtown Portage from East Pleasant Street to Wisconsin Street.
The first phase includes replacing pavement and base materials on the road, improve the intersection at De Witt Street and Wisconsin Street and improving pedestrian crossings.
Stage two will include construction on Wisconsin Street/Highway 51 from Edgewater Street to Ontario Street. This work is expected to start in mid-May and continue throughout construction season with DOT planning the project to be completed in November.
The city is responsible for a little over $1 million in non-construction costs like parking stalls, street lights and bike racks. City Officials said they are planning to borrow $1.1 million to cover these costs.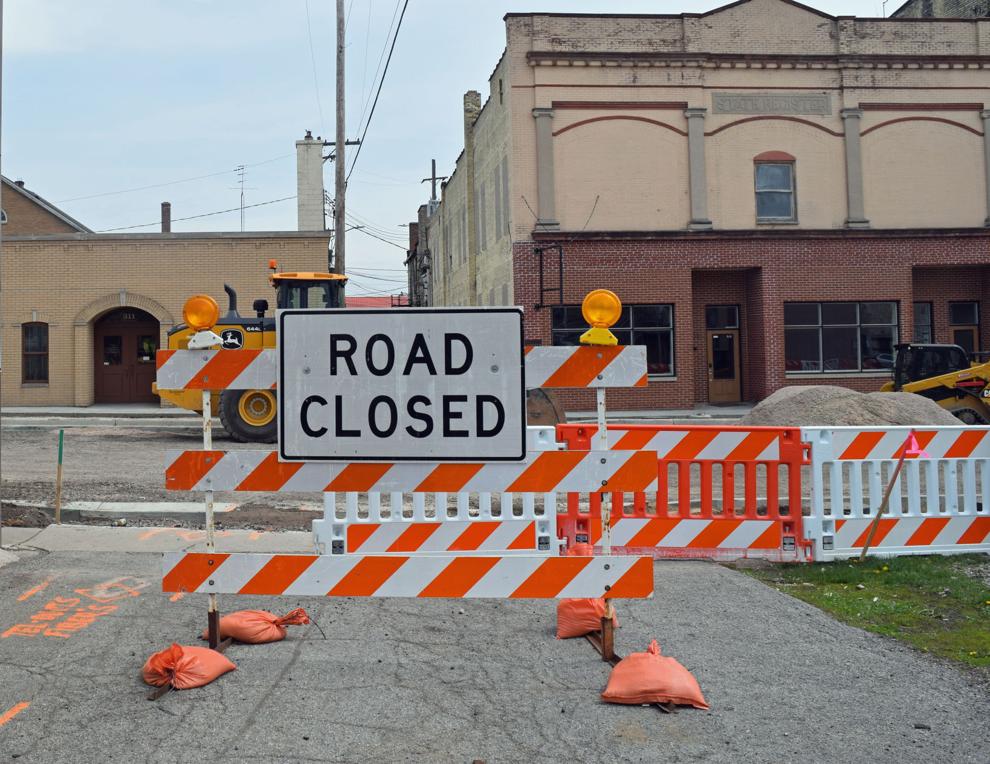 The total cost of the project is just under $7 million, according to project manager Gregory Payne of the DOT. He said the project continues on schedule and has not run into any major issues in phase 1.
"We're working on sidewalks this week and hopefully we'll be able to pave (De Witt Street) next week," Payne said. "The project is going really well. We're maintaining our schedule."
Payne said the DOT held a virtual meeting with the businesses that would be effected by the construction and noted everyone seemed understanding.
"Construction workers and engineers on the site have been going around telling businesses when they sidewalks will be ripped up and replaced and other updates," Payne said.
Payne said phase 2 of the project will start in May beginning with replacing a culvert at the Portage Canal.
"That will be a lot of fun," Payne said wryly. "When that is done we will have a hard shut down of Wisconsin Street for 14 calendar days."
Stefonek said she is ready for the change and improvements coming to Portage.
"We'll be glad when this is all over," Stefonak said. "I'm happy to see improvements. New sidewalks will be helpful to our customers and easier for them and hopefully it will improve the traffic for people and vehicles."
GALLERY: U.S. Highway 51 Construction
U.S. Highway 51 Construction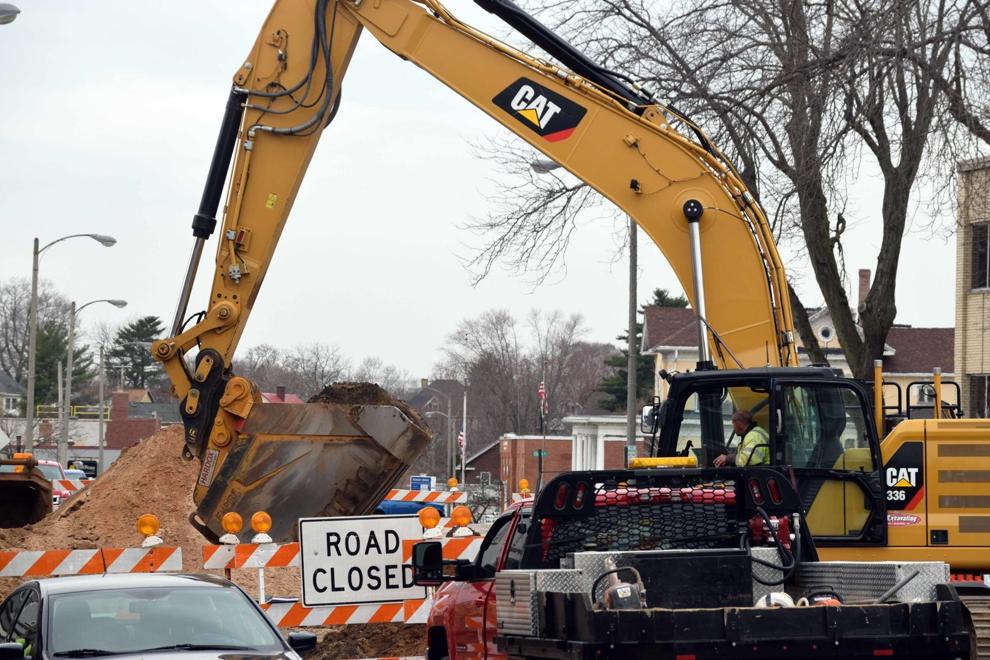 U.S. Highway 51 Construction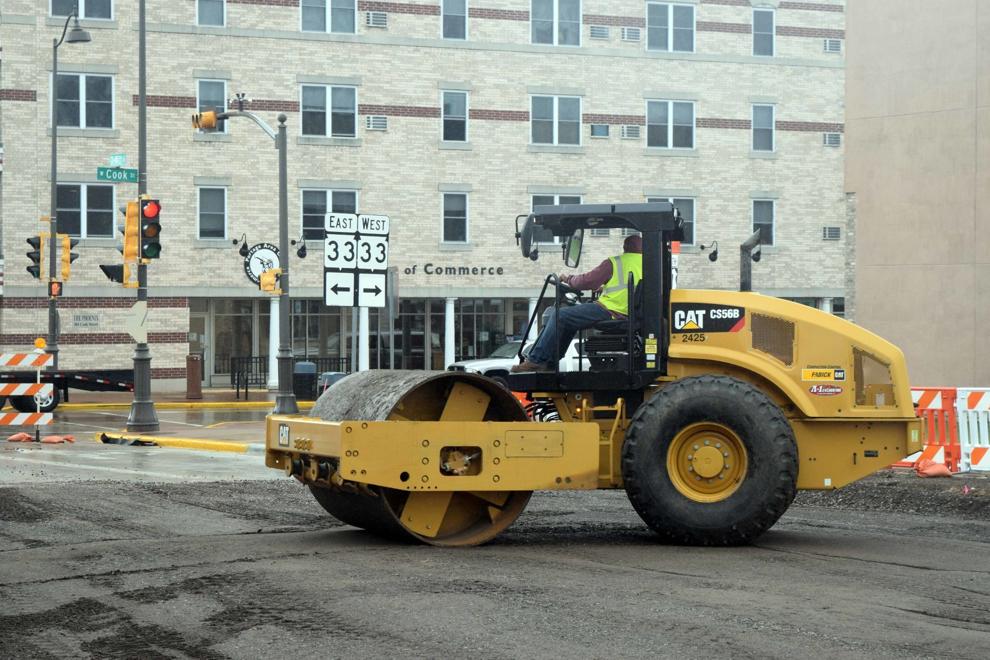 U.S. Highway 51 Construction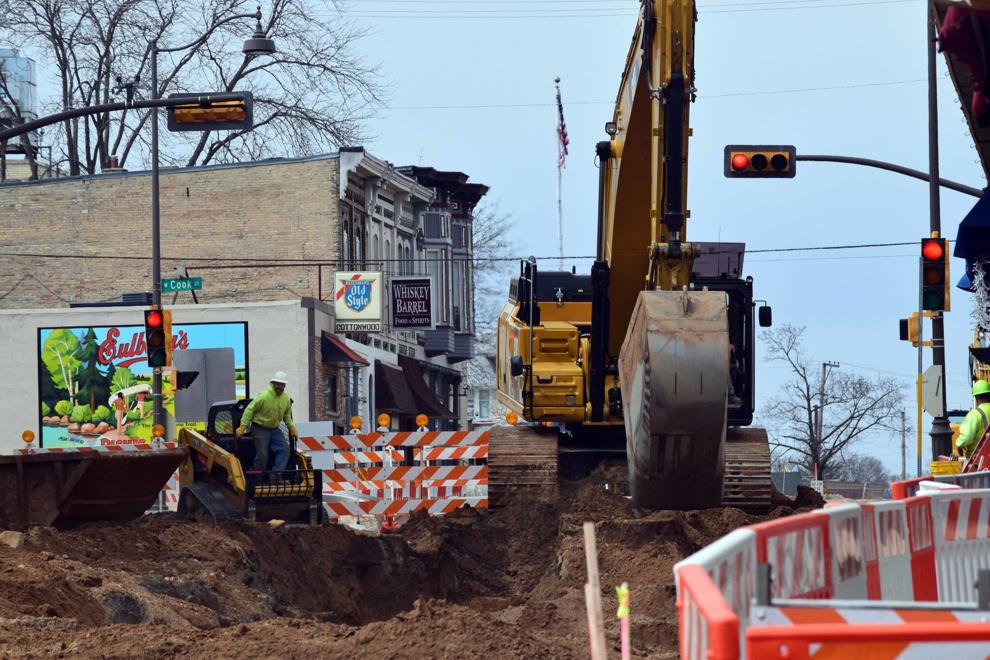 U.S. Highway 51 Construction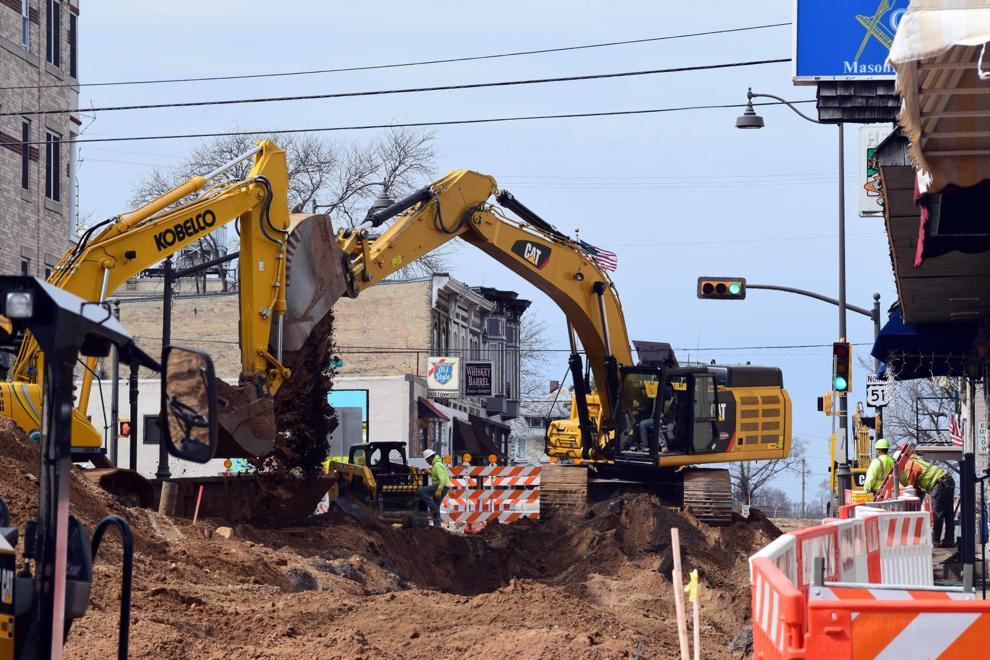 U.S. Highway 51 Construction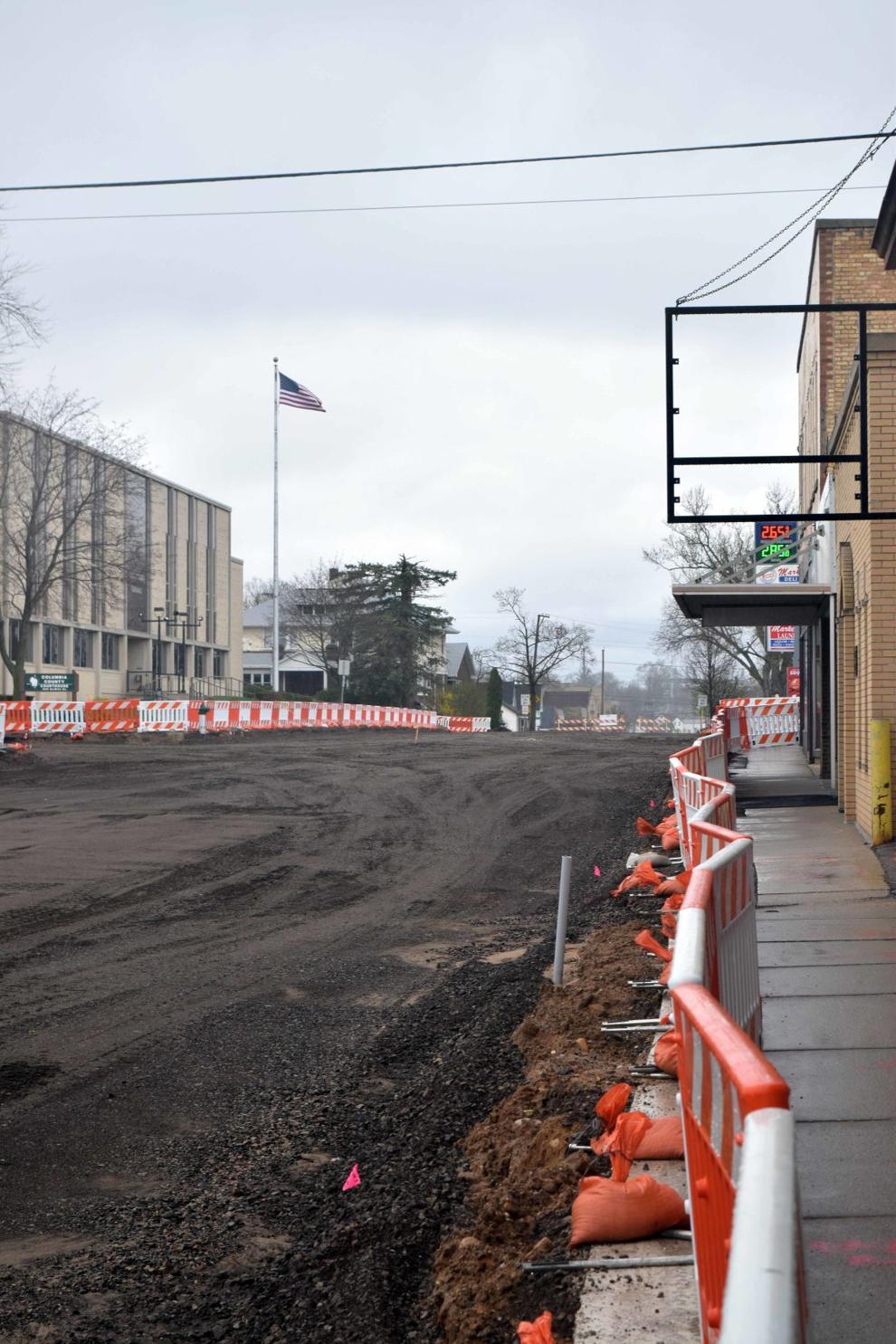 U.S. Highway 51 Construction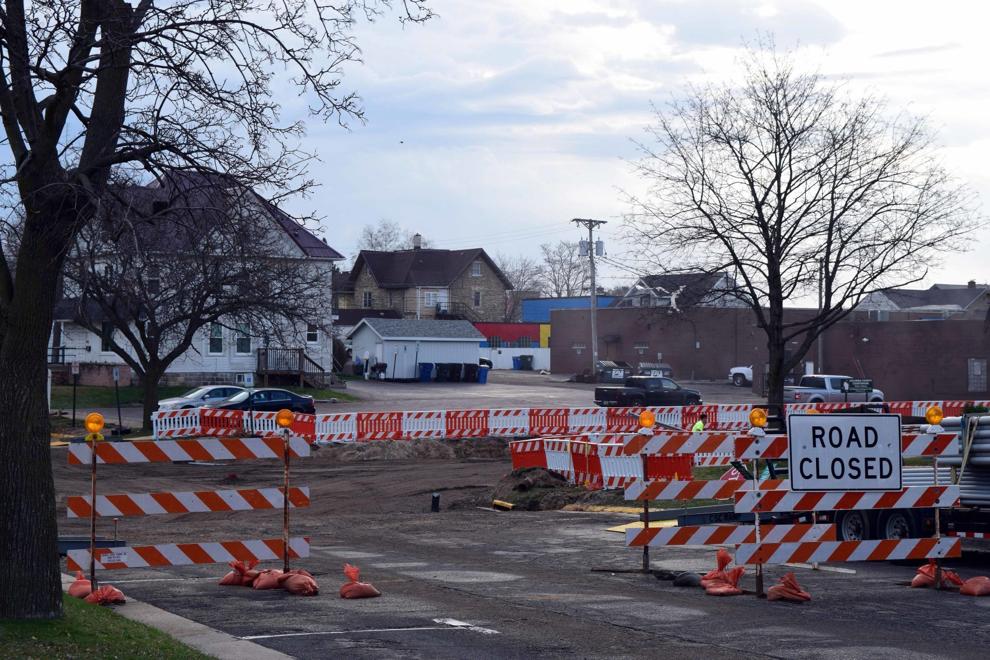 U.S. Highway 51 Construction