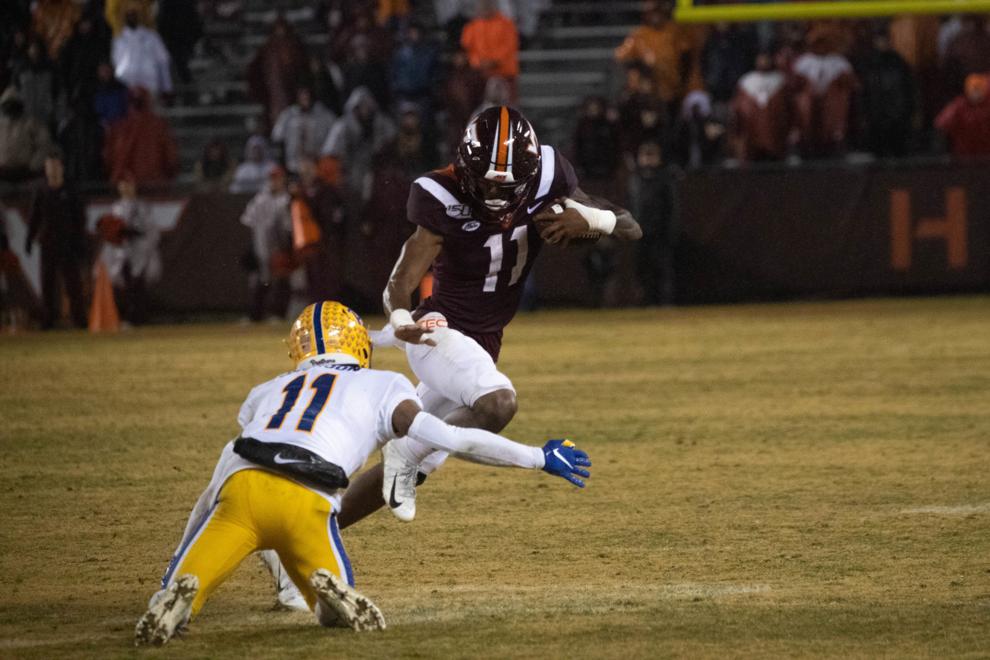 Virginia Tech (3–2, 1–0 ACC) will face the University of Pittsburgh (4–1, 1–0 ACC) for its homecoming matchup on Oct. 16.
Pitt is coming off of a two-game winning streak, most recently defeating Georgia Tech 52–21 on Oct. 2, and currently sits at the top of the Coastal Division. Tech follows closely behind them at the No. 2 spot, but will be recovering from a tough loss to Notre Dame.
The Hokies will be facing a well-rested Pitt team that has had two weeks off to recharge, while the Hokies are coming off of their most difficult game of the season. The Panthers are also very comfortable with road games, having a 2–0 away record for the season.
Tech is 11–9 all-time against Pitt but most recently lost to them on Nov. 21, 2020, in a devastating fashion. However, the last time Pitt defeated the Hokies at home was in 2015. Tech has one of the most electric home crowds, even Jordan Cornette agrees, which always has the possibility to throw off visiting opponents.
Pitt is the favorite for this matchup with Kenny Pickett at quarterback, who has thrown 19 touchdowns for only one interception to rank fourth in the nation and first in the ACC for touchdown passes. Pitt also has wide receiver Jordan Addison on its side who leads all of college football with nine touchdown catches. As a whole, the Panthers are leading the ACC in yards per game with an average of 554.4.
Although Tech is the underdog, the Hokies have Tré Turner and Tayvion Robinson, who combined for 133 air yards against Notre Dame. Kicker John Parker Romo has also held steady for the Hokies, going three for three against the Fighting Irish. Romo has steadily improved since the beginning of the season and seems to have found his rhythm just in time for the Pitt matchup.
The Hokies may struggle at quarterback on Saturday with Braxton Burmeister sustaining a right shoulder injury in the Notre Dame game and backup Connor Blumrick out indefinitely. Burmeister did return to the Notre Dame game following Blumrick's injury, giving some hope to the Hokies for the quarterback situation.
Pitt will likely win this game, but not without a strong fight from the Hokies.
Score Prediction
27–24 Pitt