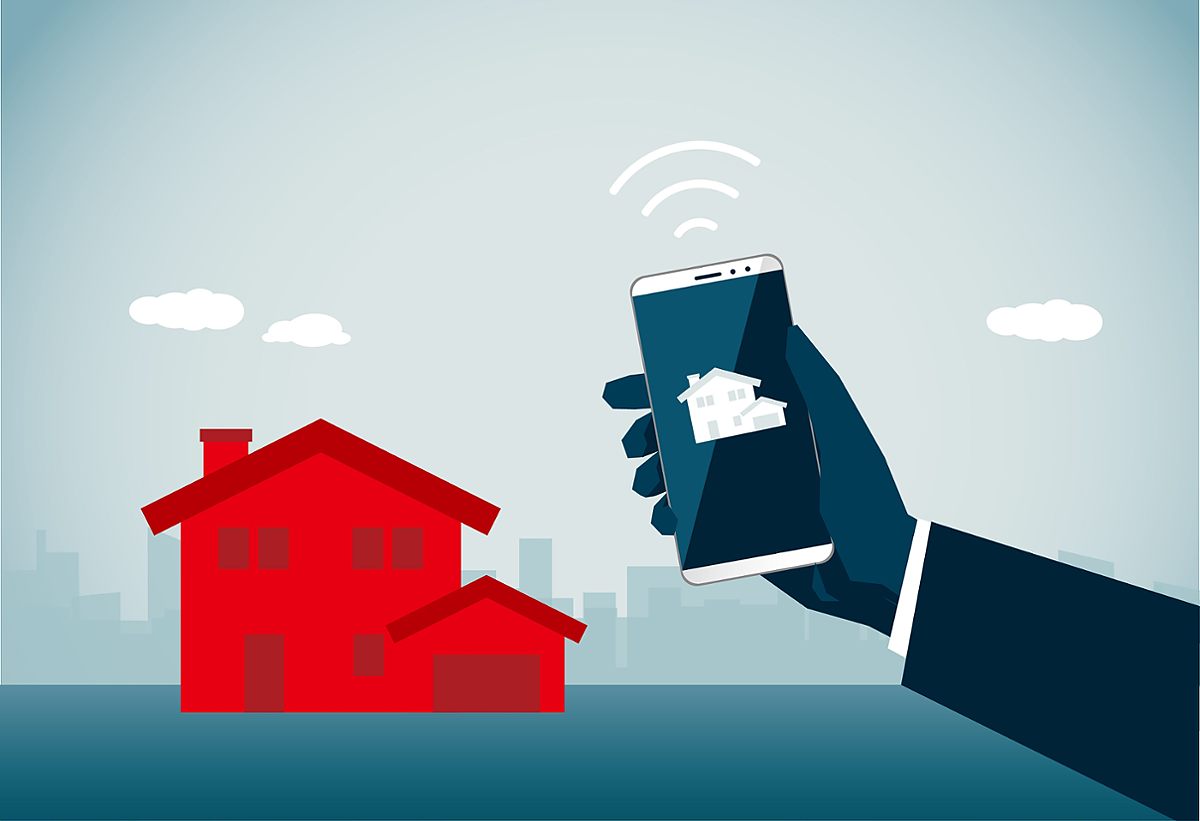 The pandemic had a tumultuous effect on the real estate industry.
On the one hand, offices stood empty, hotel occupancy rates plummeted and construction was halted for many months. At the same time, demand for residential housing intensified as people were looking for more space to work and study.
As a result, 2020 global VC deal flow into commercial real estate technologies fell nearly 80% compared with 2019. Meanwhile, venture investment into residential real estate tech dropped by less than 10% in that time, according to PitchBook data.
As pandemic-related shutdowns are phasing out, both segments are seeing renewed interest from venture capitalists. Roughly six months through the year, VC deal activity in residential real estate tech has already reached an annual record of $6.2 billion, according to PitchBook data through June 18. And with $2.6 billion in funding, the commercial segment is on track to make 2021 the second-most valuable year for venture activity.
Unlike in previous years, when the buzziest companies in the sector served commercial clients, much of the venture dollars are going to startups focused on disrupting the scorching-hot residential market.
"There are so many interesting trends going on in the residential space that it's hard not to pay attention," said Frank Rotman, co-founder and partner at QED Investors.
A severe housing shortage in the US and a large millennial population reaching peak home-buying age, combined with antiquated ways of buying and selling homes, are creating momentum for real estate-focused startups.
"You only need to capture single-digit percentages of these markets to build a truly big business," said Lisa Wu, a partner with Norwest Venture Partners. Her firm just led a $136 million Series B for Homeward and co-led a $150 million Series C for Flyhomes, which both offer platforms to help buyers purchase homes with all-cash offers.
Venture capitalists are also targeting companies that are digitizing home sales outside the US.
Real estate tech in emerging markets is seeing some of the biggest step-ups in valuation, Rotman said. QED invested in Loft and Quinto Andar, two Brazil-based marketplace and property search platform providers that each recently raised mega-rounds at multibillion valuations.
In the meantime, the segment is also producing a string of public exits.
Earlier this year, real estate brokerage Compass went public at a $7 billion valuation. Offerpad agreed to merge in a SPAC that valued the digital brokerage at about $3 billion. In another blank-check reverse merger, Better, a mortgage lender, is set to hit the stock market worth $7.7 billion.
Many investors believe they can predict the future of residential markets and that demand for homeownership will continue to outstrip supply for years to come. But the post-pandemic landscape of commercial real estate is full of unknowns. Rotman said the opportunity for investors is in "calling the right future" of these sub-segments. "You have to understand these markets extraordinarily well," he said. "Office buildings in Manhattan are very different from mall locations in suburbia."
But some trends in the commercial market are beginning to emerge.
The explosion in online shopping has been a boon for technology for logistics and warehousing.
"We have a thesis that retail and logistics are essentially merging as an asset class," said Zach Aarons, co-founder and general partner at MetaProp, a venture firm focused on early-stage real estate tech startups that just closed a $100 million third fund.
Flexe, which offers a marketplace for large retailers to purchase warehouse space on-demand, raised an $80 million Series C this past winter. Some investors are betting that there will be a need for flexible office space in the post-pandemic world. WeWork, whose attempted IPO famously failed in 2019, agreed earlier this year to go public through a SPAC merger at a valuation of $9 billion including debt.
While the residential segment is outpacing commercial at this point, Aarons is certain it will have more tech disruption opportunities in the future. "Commercial transactions are much more complex, but they too will eventually be digitized," he said.
Featured image via erhui1979/Getty Images