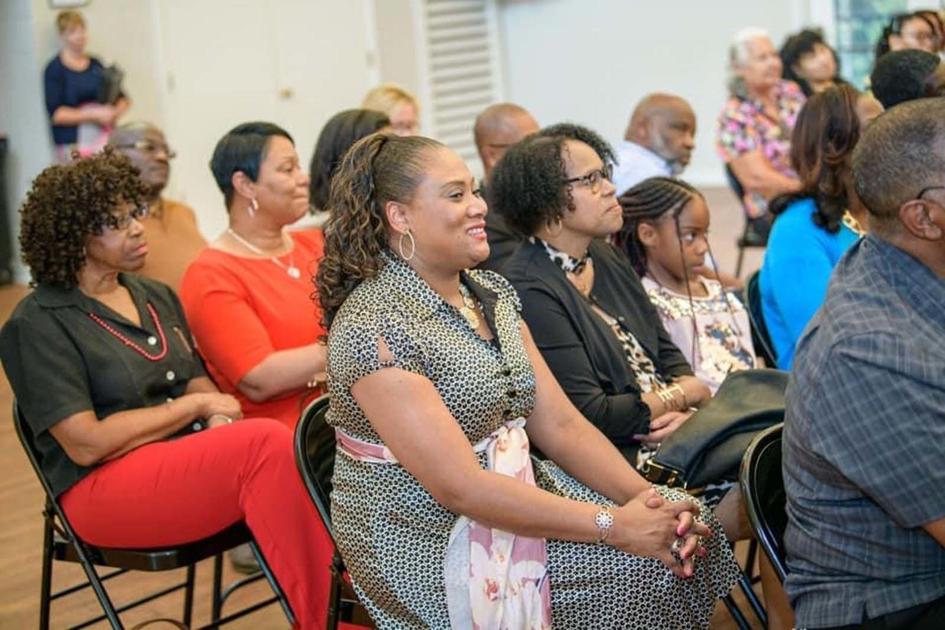 Local entrepreneurs looking to start a business in Hardin County just got a boost from Radcliff Small Business Alliance and a startup program.
Established by the late Tanya Seabrooks and other supporters from RSBA, the Minding My Own Small Business Entrepreneurship Academy received a $1,000 grant from the alliance.
The money is for marketing the education program to novice entrepreneurs interested in starting a business this year.
"RSBA has been involved from the beginning," said Selena Hudson, former RSBA president and academy volunteer. "RSBA has always been a huge supporter of the Minding My Own Small Business Entrepreneurship Academy."
Current alliance president T.W. Shortt said the academy aligns perfectly with the group's mission, making support an easy decision.
"It actually goes right along with what we're doing," he said. "I mean, we are trying to help people in small businesses. When a person joins the small business alliance and they're just starting a new business, having them be successful at that is critical to us. It's critical to them too. So this program gives them the tools that they need to be successful."
The program focuses on subjects such as leasing, advertising, social media, taxes – "all the things that are involved in starting a new business," Shortt said.
Hudson said the academy is building from the foundation Seabrooks and Elizabethtown Community and Technical College business associate professor Kae Cooper established.
Before Seabrooks' death last year, she and Cooper were working in collaboration about expanding the academy and possibly involving the college in some capacity, Hudson said.
"They didn't get a chance to finish it," she said. "(Cooper) called and said, 'I know you know a lot about it. Can you help me?' That's where it started and I immediately jumped in. … We were able to push (Seabrooks') vision forward."
Classes for the academy begin in October with orientation Oct. 7. Registration already has opened and applications are available at bit.ly/3rvfxZo.
Those interested should begin developing a business plan using the Small Business Administration template available on its website, Hudson said.
"They definitely have a business plan, because you have to have a business plan before they start the class day one," she said. "Help is provided to do the business plans."
That help can be found in the My Own Small Business – Entrepreneurship Academy private Facebook group.
Hudson said the academy, which took a hiatus in 2020 because of the pandemic, will be held on Zoom and already has garnered interest.
"That gives my heart great joy, because that is what Tanya wanted," Hudson said. "She wanted to encourage people who wanted to be entrepreneur to learn what they needed to learn to set their businesses up correctly from the beginning."