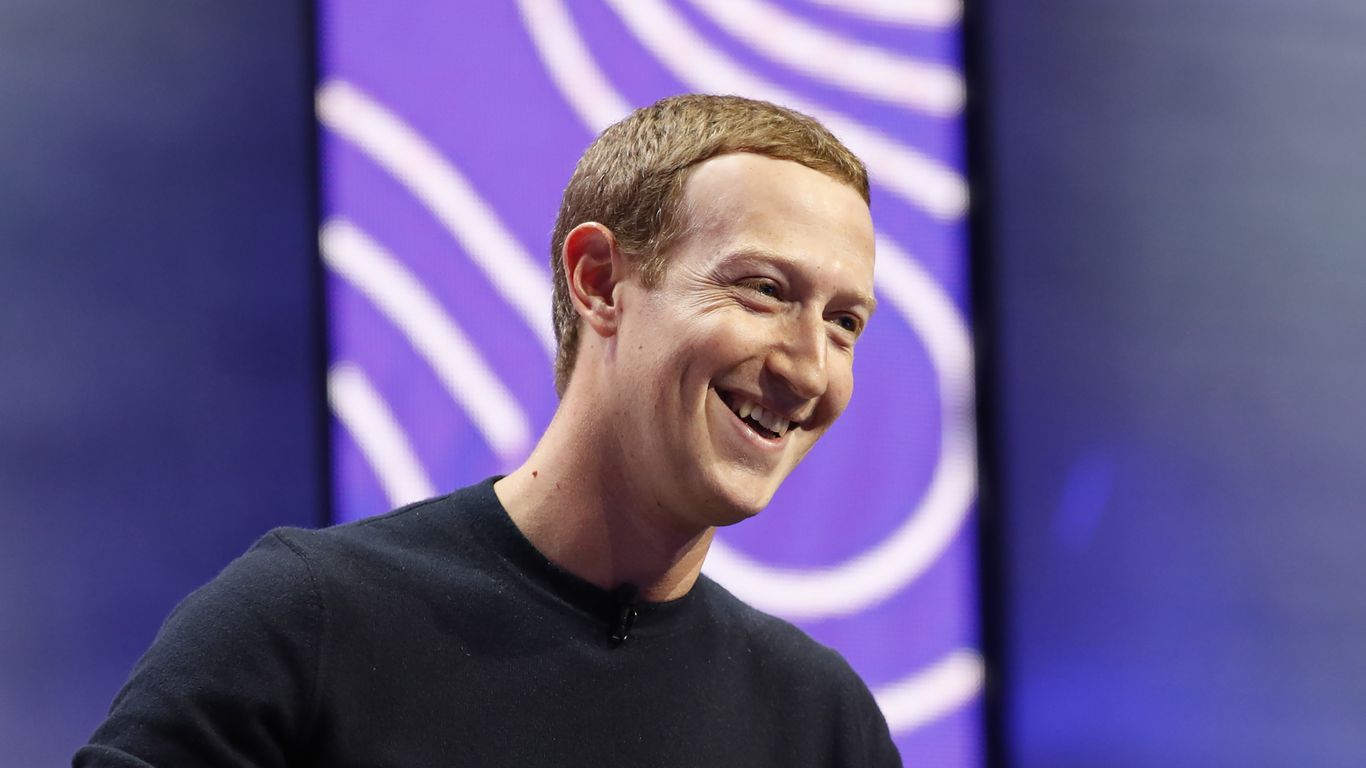 A federal judge's decisions Monday tossed out antitrust lawsuits against Facebook — and threw cold water on the heated campaign to brand Big Tech's leading companies as illegal monopolists.
Why it matters: The rulings show just how tough it will be for regulators at the Federal Trade Commission and the Justice Department to make their charges of tech malfeasance stick.
Yes, but: It could also strengthen the hand of lawmakers who argue that today's outdated antitrust laws lack the teeth to restrain the power wielded by Google, Facebook, Amazon and Apple.
Driving the news: Judge James Boasberg of the Federal District Court in D.C. sent the Federal Trade Commission back to the drawing board to show exactly how Facebook has a monopoly in the market for "personal social networking services."
The FTC's suit, filed in December, is "legally insufficient," Boasberg wrote: "It is almost as if the agency expects the court to simply nod to the conventional wisdom that Facebook is a monopolist."
He also threw out a parallel lawsuit by a coalition of state attorneys general, whose objections to Facebook's acquisition of Instagram and WhatsApp, he ruled, came nearly a decade too late.
Facebook investors received the news with glee, sending its stock up nearly 5% and driving the company's market cap over $1 trillion for the first time.
The big picture: The rulings came at a moment of high hopes for tech critics.
For five years, a coalition of activists, lawmakers and scholars has castigated the giant tech companies over their market dominance, privacy and data policies, and failure to control the spread of online misinformation.
Key Biden administration appointees — including Tim Wu at the White House and new FTC chair Lina Khan — have come from this camp.
Just days ago, the House Judiciary Committee approved a package of a half-dozen new bills aimed at redefining antitrust rules to cover giant tech platforms.
Advocates of stronger tech regulation argue that these proposals will give regulators tough new tools to restrain the industry's power.
But even if they became law — a challenging prospect in the face of a sclerotic Senate — they would face inevitable judicial challenges on constitutional and other grounds.
Between the lines: Antitrust prosecutions remain dauntingly complex and forbiddingly difficult to clinch.
Under current law, you have to define a market, show that a company has a monopoly in that market, and then prove that the company has abused its monopoly.
You can change the rules of the game, as the House Judiciary proposals aim to, but any law still needs to devise coherent tests for corporate misbehavior that courts can apply.
Supporters of the new House bills say they will do just that. But the new laws are narrowly tailored to target a handful of companies and practices. They could be out of date before the appeals process has run its course.