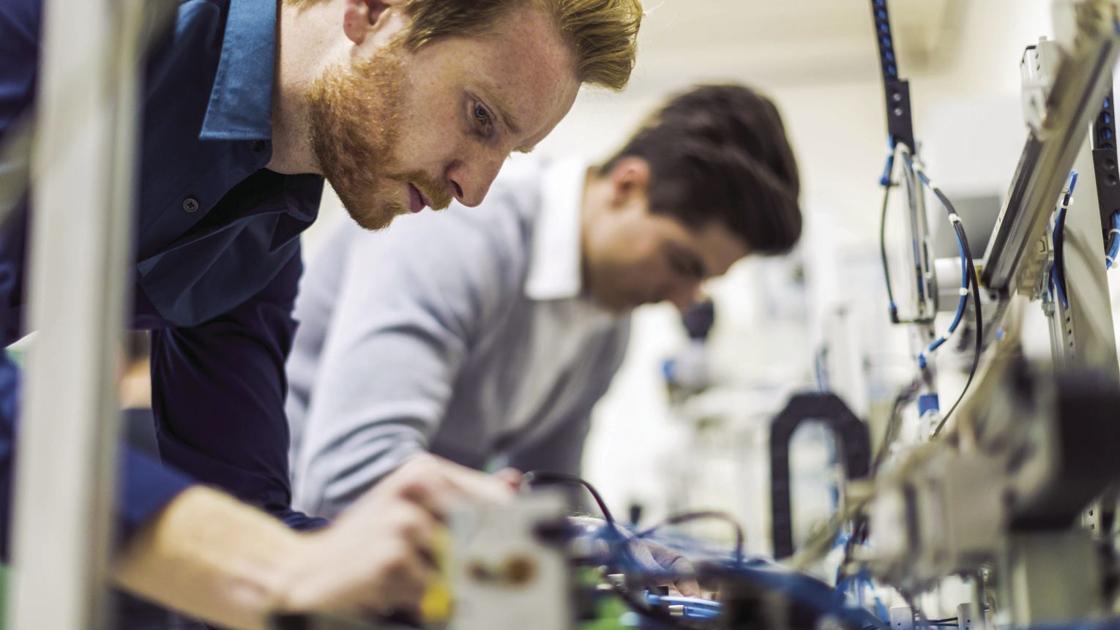 Local businesses have a litany of resources at their disposal thanks to Small Business Development Centers throughout the state.
The centers offer free access to capital, loan packaging, financial analysis and assessments, accounting systems and literacy, marketing and research, marketing plan development, feasibility analysis, startup assistance and business plan development.
The centers, offered through the U.S. Small Business Administration, operates a state office and more than 15 satellite centers. Regional offices in Minnesota are in Bemidji, Brainerd, Duluth, Mankato, Marshall, Minneapolis, Moorhead, Rochester and St. Cloud.
SBDC State Director Bruce Strong said the organization is aware of the importance that a business plan have on smaller organizations. He compared Small Business Development Centers to a typical brick-and-mortar business.
Beneficiaries: SBDC loans vital in startup process
During a virtual March 17 Department of Employment and Economic Development roundtable, Susan TenEyck-Stafki, executive director for the nonprofit child care center Children's Corner in Fergus Falls and Perham, said she appreciates the help the SBDC provided in the formation of her organization.
The roundtable was convened by Minnesota Department of Employment and Economic Development Commissioner Steve Grove and Strong. They were joined by members from the SBDC Advisory Board, and small businesses owners from across the state who have received SBDC assistance.
Nathalie Nkashama, owner of Worthington-based ethnic grocery store World Mart, noted the SBDC helped the establishment become a mobile operation following the onset of the pandemic. World Mart's client base included Worthington's East African community, many who were with minimal other local options following the onset of the pandemic. Nkashama credits the SBDC for connecting her with the right resources and described the organization as being "like a dictionary" for businesses.
Co-owner of Detroit Lakes-based stainless steel conveyance company InLine Motion, Lucas Hoffman noted his business shifted its operation into making thousands of clear plastic face shields for frontline workers once COVID-19 hit, including exclusively supplying for one of the Veterans Affairs hospitals in the Midwest.
Leaders from other Minnesota businesses and nonprofits talked about the assistance with organization, securing finances and continue growing that they received,
The COVID-19 pandemic made 2020 a difficult year for Minnesota businesses. Approximately 416,000 jobs were initially lost statewide, but nearly half have returned. That loss was particularly acute in small businesses, mostly due to mandated closures and capacity reductions.
During the roundtable, DEED Commissioner Steve Grove said that toll the pandemic has taken on businesses is one reason why Gov. Tim Walz has green-lighted funding for incubator technical assistance and rescue grants. Also, Launch Minnesota is helping startup companies expand. Grove said he intended to focus "on the importance of small businesses for Minnesota's economic recovery."
The event came on the same day Walz proclaimed Minnesota Small Business Development Centers Day.