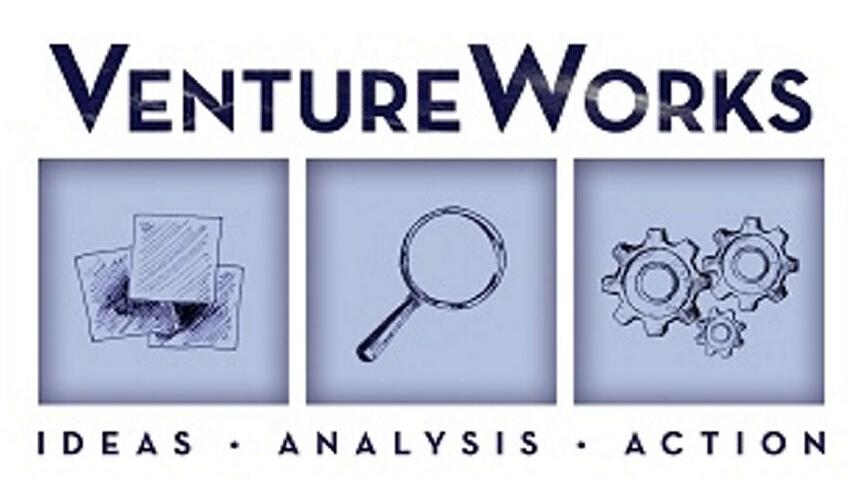 GENESEO – Two students from SUNY Geneseo made a deep run in this year's New York Business Plan Competition, a statewide contest that pits teams from dozens of colleges and universities against each other in five distinct categories.
Joe Luconte and Joe Edisel advanced to the state competition in the consumer and business products division for their LONR Clothing brand after competing in regionals in April. The regional competition included live pitches and a question and answer session with judges held over Zoom.
Luconte founded the streetwear clothing brand – think hoodies, tshirts, crewnecks and sweatpants – in 2018 with his friend, Colin Griffin, after the pair graduated from high school.
"The goal of our brand and clothing is to shed light on the negative relationship between society and mental health," explained Luconte, a Rochester native who's studying business administration at SUNY Geneseo. "We both have suffered from anxiety and depression since middle school and continue to deal with these mental health issues. We created the brand to give a voice to the neglected mental health community."
Luconte met up with Edisel through the VentureWorks program at SUNY Geneseo and started working together.
VentureWorks is an entrepreneurial training and networking program for Geneseo students. It includes courses, workshops and events which engage the on-campus community of students, faculty, and staff, as well as the off-campus community in surrounding counties, alumni, and parents. The program makes a point of prioritizing hands-on, experiential learning. The two Joes came together in business professor Steve Brookstein's "Idea2Venture" course.
"In this class students work to develop a detailed business plan to launch a new business," explained Brookstein, the VanArsdale Chair of the college's school of business. "A cornerstone of the class is what we call customer discovery. Students contact potential customers to validate their idea. In a non-Covid situation, these are meant to be one-on-one interviews. In the Covid situation, these were done remotely."
In addition to customer discovery, students do an in-depth competitive analysis and develop five-year financial projections for the business.
"The format they follow is what any investor might consider relevant and informative in deciding to actually invest in a business idea," said Brookstein. "In summary, the class is designed to provide a real world experience."
Edisel, who's studying how to use theater as a means of teaching children social skills, said he was drawn to the LONR brand through his own personal experiences with mental health.
"Growing up with an autism spectrum condition, I've had trouble adjusting myself to several aspects of adult life, hence my return to college," said Edisel, who's 32.
LONR Clothing highlights pop culture figures and other widely known people who are grappling with "human problems," have overcome obstacles or who are "battling an inner mental fight," said Luconte.
"The goal of our clothing is to uplift the community and people who wear it while supporting the mental health community in any way we can," he said.
While the pair failed to progress to the final round of the state competition, Luconte said he and Griffin are planning on releasing another clothing collection this summer through LONR's Instagram account: @lonrclothing.
"We plan to continue to design clothes for everyone who wants to wear stylish and comfortable clothing while supporting a cause in need: the stigma regarding mental health," he said.
Edisel too is hoping to continue working with Luconte on the brand.
"I look forward to continuing to work with Joe Luconte on LONR," he said. "…I want to see this venture through."
Brookstein said even though his students didn't progress to the finals, making it through the regional competition and being invited to the state competition "is a testament to their idea and effort."
More than 600 students comprising 269 teams from 55 colleges and universities competed in this year's business plan competition. The Finger Lakes region had 38 teams from six schools compete at regionals with teams from the University of Rochester, Hobart and William Smith Colleges and Rochester Institute of Technology progressing to the state competition along with SUNY Geneseo's.
The final round of the state competition will be held and winners will be announced May 7. The grand prize is $10,000. Other prizes will also be awarded in specific categories including venture-backable startup, social entrepreneur, minority and women-owned business, veteran founder and pandemic response. Judges will include venture capitalists, angel investors, investment bankers, experienced entrepreneurs and leaders from the business community.
According to organizers, the competition has helped launch more than 150 companies and social ventures since its inaugural year in 2010. During that time, companies that got their start through the competition have contributed more than $100 million in economic value, organizers said.